Help Wanted In Puslinch!
From time to time, PuslinchToday.ca will post job openings for local businesses looking to hire new personnel. Below you will find these listings when available. Please contact the hiring companies directly as we have no further information about these positions than what is listed on this page.
Please share links to this page on your Twitter and Facebook feeds to help us spread the words about jobs available in our area. Thank you.
If you are a local business and are hiring, contact us to inquire about listing your job openings by
clicking here
.
Current Job Postings:
---
---
EMPLOYMENT OPPORTUNITY
Change of Pace Restaurant in Morriston
Cooks, wait staff and dishwashers.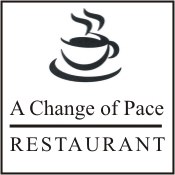 Change of Pace Restaurant in Morriston is currently looking to hire cooks, wait staff and dishwashers.
Three easy ways to apply:
Send resume via email to

[email protected]

Apply in person at 34 Queen St., Morriston ON N0B 2C0
Call 519-767-9987
We look forward to having you on our team!
---
EMPLOYMENT OPPORTUNITY
Deputy Fire Chief of Operations (Part-time)
Township of Puslinch
The Township of Puslinch is a vibrant and growing rural community located in the heart of South Western Ontario, immediately south of the City of Guelph. It is one of seven lower-tier municipalities in the County of Wellington. The population of the Township of Puslinch is 7,029. The Township has an exciting opportunity for a highly motivated, energetic and dynamic leader to fill the position of Deputy Fire Chief of Operations. The Fire and Rescue Services is comprised of one (1) station with 43 dedicated volunteer/part time fire department staff.
The major responsibilities include:
Direction and leadership of the Fire and Rescue Services Department
Assist the Fire Chief in the financial management and accountability of the Department
Oversee training division, administration and enforcement of applicable legislation
Oversee fire suppression division and maintenance of all apparatus and equipment
Qualifications:
Diploma or degree in Business or Public Administration or related discipline is an asset
Possess NFPA 1021 Fire Officer Level two (2), NFPA 1041 Fire Services Instructor Level one (1) and NFPA 1521 Incident Safety Officer
Completion of the Community Emergency Management Coordinator (CEMC) designation through the Office of the Fire Marshall and Emergency Management (OFMEM) upon condition of employment
Minimum five (5) years related experience with three (3) years management experience
Strong leadership skills with the ability to influence decisions and effect change
Extensive knowledge of applicable legislation including the Fire Protection and Prevention Act, Occupational Health and Safety and Municipal Act, etc.
Demonstrated ability in understanding best practices in the delivery of fire services
Excellent interpersonal skills including the ability to work effectively in a team environment and establish strong professional relationships with external stakeholders
Computer proficiency in MS Office (Word, Excel, Outlook) and database applications
Must have a valid class DZ license with satisfactory driving record
2017 Hourly Rate is $32.49 to $36.57 – 20 to 24 hours/week. Interested applicants are invited to send a detailed resume and cover letter by no later than 4:30 p.m. Friday September 15, 2017 to the Fire Chief at The Township of Puslinch, 7404 Wellington Rd 34, Puslinch, ON N0B 2J0 email:
[email protected]
For a more detailed job description, visit our website at www.puslinch.ca
If you need an accessible format, please email
[email protected]
or call (519) 763-1226 ext. 207. If you are contacted regarding this position, please advise of any accommodation measures you may require during our selection process. Information received relating to accommodation needs of applicants will be addressed confidentially. We thank all applicants for their interest, however, only those applicants selected for an interview will be contacted. Applicant Information is collected in accordance with the Municipal Freedom of Information and Protection of Privacy Act and will be used only for candidate selection.
---