Aberfoyle PS Students' Work Selected For 'Canada During COVID' Archive
— May 28, 2020
via ugdsb.ca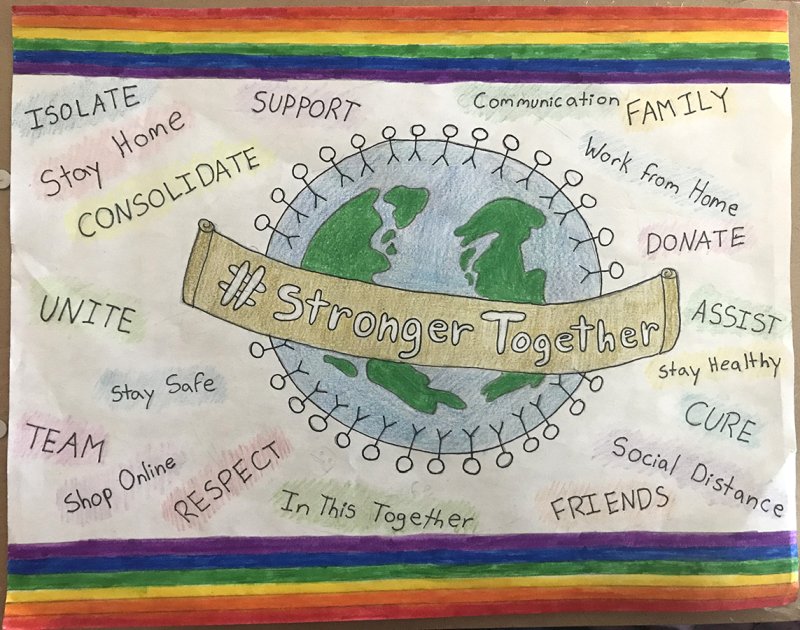 Students at Aberfoyle Public School have spent the last several weeks engaging in projects that capture their experiences during the COVID-19 pandemic, and some of that work will be featured in a national archive.
During the school closure period, Aberfoyle PS English and History Specialist Elizabeth Bertrand developed an inquiry project for students.
"It was my hope as an educator to positively support the students at Aberfoyle Public School during this difficult time period," said Bertrand. "Aberfoyle staff felt it was important to keep the focus of the students' inquiry tasks on keeping a positive mindset, promotion of creativity during this time at home, self-care, and gratitude towards others."
Over the course of the last six weeks, Aberfoyle PS students participated in a number of activities including writing gratitude letters to essential service workers, creating book spine poems to express how they were feeling during the lockdown, and curating virtual learning portraits of items that were helping them with their learning at home.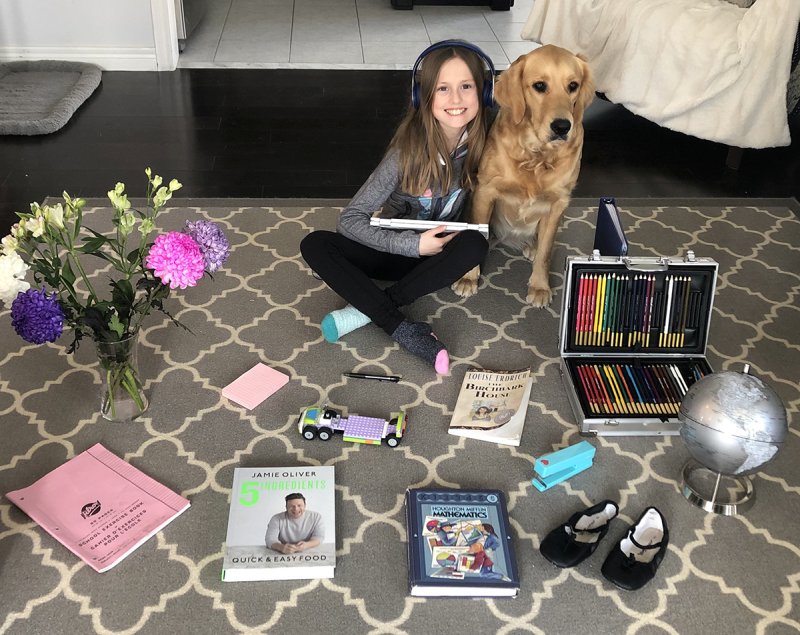 Students also self-directed their own creative art projects such as rock painting, poster designing, video creation, and sketches to capture the essence of being unified as one community working to protect each other in solidarity against this virus.
The students then created a Unity and Solidarity Portfolio of these important items accompanied by their own self-reflections.
"The results by the students were phenomenal and inspirational," said Bertrand.
Historica Canada recently put out a call to Canadians to participate in the Canada During COVID-19: A Living Archive Project. The school submitted several artifacts created by Aberfoyle PS students for consideration.
Three students from Aberfoyle PS have had their submissions selected to be included in the Canada During COVID-19: A Living Archive museum.
Congratulations to grade 8 students Ellie S. and Kendra T. and grade 5 student Sophie B. for having their projects included in this national archive. The archive will chronicle what life was like for Canadians during this unforgettable time period in history.
Check out their projects on the
CanadaDuringCovid Instagram page
.
[
View original posting here
]