Puslinch Minor Ball 2020 Season Registration
— February 5, 2020
When:
March 2, 2020 @ 5:00 pm – 8:00 pm
2020-03-02T17:00:00-05:00
2020-03-02T20:00:00-05:00
Where:
Puslinch Community Centre
25 Brock Rd. S. Puslinch ON N0B 2J0
Come one come all! Register for the 2020 season.
T-ball.    3-pitch.    Atom.     Squirt.     Peewee.
In Person registration.
Monday March 2nd 5 – 8 pm.
Puslinch Community Centre.
23 Brock Road South.
If you are unable to make it we can send you a registration form and e-transfers will be accepted at
[email protected]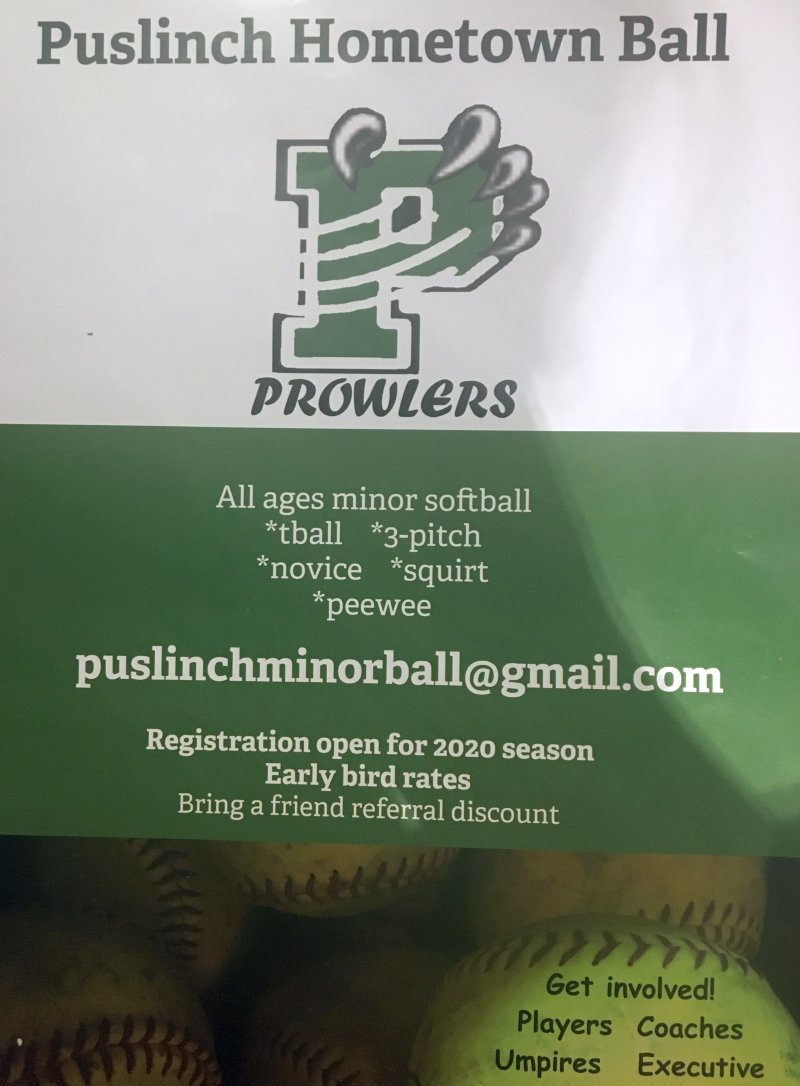 About author
Daina Makinson is a local Puslinch resident, business owner, volunteer and co-founder of PuslinchToday.