Aberfoyle Farmers' Market Holiday Craft Market
— October 27, 2016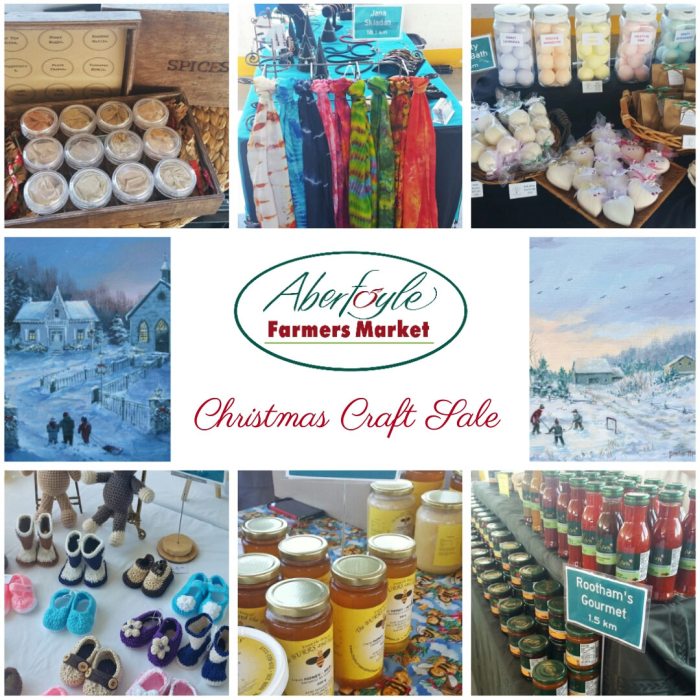 Aberfoyle Farmers' Market Holiday Craft Market
October 29th will be the last market of the season and we have filled our market up with additional craft vendors for a Holiday Gift Market. Hand-crafted items and locally made products make unique gifts and stocking stuffers that are sure to delight. Find out more here:
CHRISTMAS CRAFT SALE
Get into the spirit of the season while Bob McLean plays his guitar with music from his new Christmas CD. Bob's style can be summed up as "Music to Nourish the Soul." The perfect accompaniment to a market that is full of spirit!
Are you going to miss all that good market produce? Why not stock up on your favourite root vegetables and enjoy them right through to Christmas or even longer? Find out more about how you can store root vegetables for the winter here:
MODERN FARMER
Join us on Saturday, October 29th for our special Christmas Craft Sale! We will be open from 8am to 1pm in the Optimist Recreation Centre in Aberfoyle, right next door to the Fall Potters' Market in the Puslinch Community Centre.