Did You Hear the Clanking in Arkell on Sunday?
— October 26, 2017
It all started with a letter being read by a youth at a recreation committee meeting then forwarded to Puslinch Council that resulted in a full size, two net basketball court being erected in Arkell.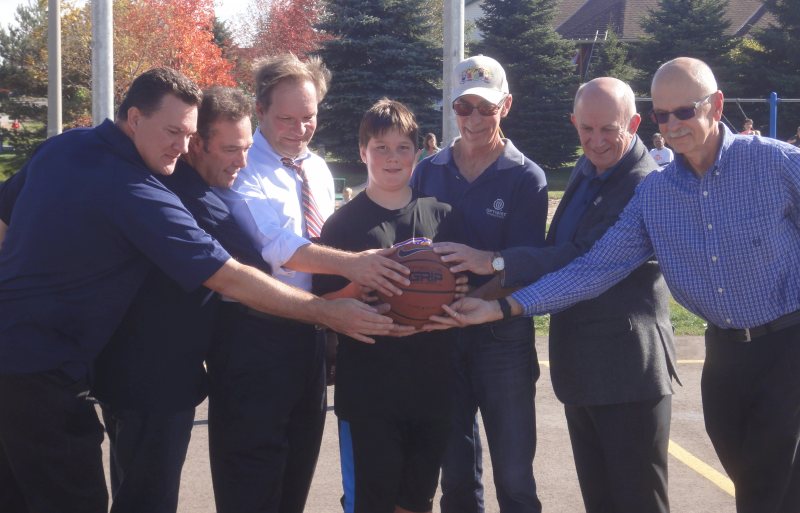 Many hands, shovels, machinery, post hole digging, gravel laying, asphalt rolling and line painting went into this project. Graham and the community would to give a big shout out to Paul Hodenadel, Dave Bouck, Regan Cox, Mark Goodman and the McKenzie Brothers for donating their equipment and hours of labour to make this basketball court a reality.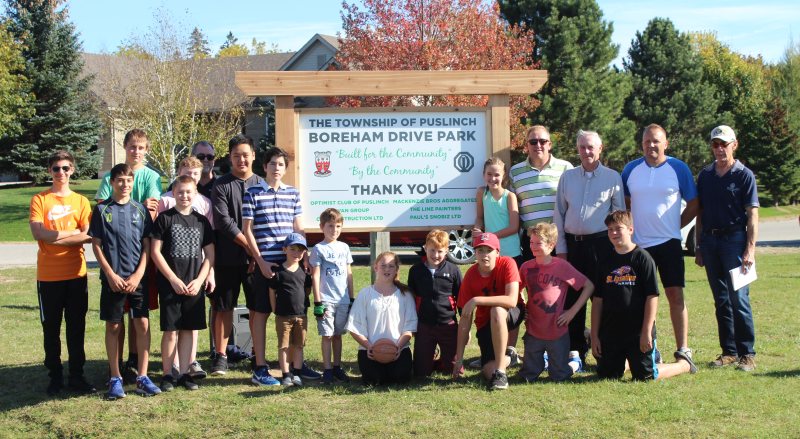 The Optimist club can always be found where there is a need for helping youth in the Puslinch community. They were instrumental in coordinating and gathering the right people for the right job. It was a bonus for all of those in attendance to be supplied with hot dogs, drinks and chips on the opening day. Gary, Harry and Michael (past president) were happy to help.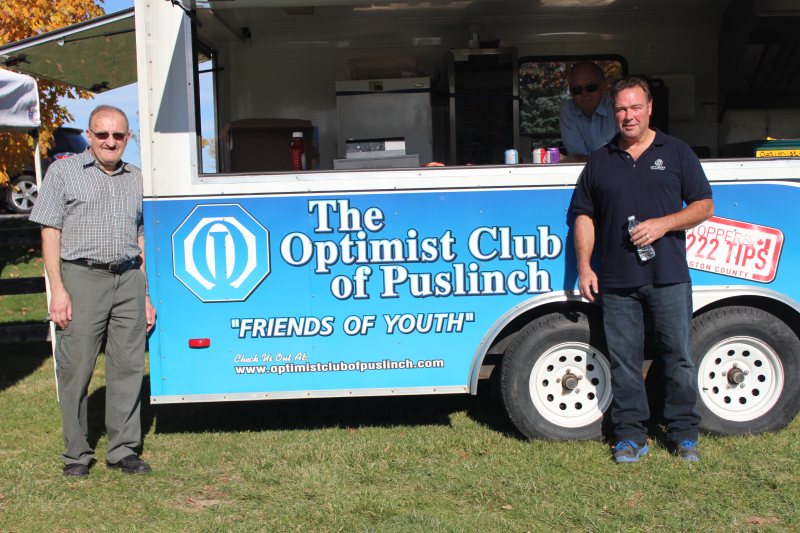 The day was filled with the unveiling of a new park sign, community participating in the activities and even a pick up game of basketball. Community member, Marny said it best "now we have a community". Everyone used to play at their own basketball nets but now this part of the town is active due to all the new friendships that are being made because there is one local place to go.