February Aberfoyle PS Newsletter Is Here
— February 5, 2018
Click the image below for the full PDF version of the February Aberfoyle Public School Newsletter: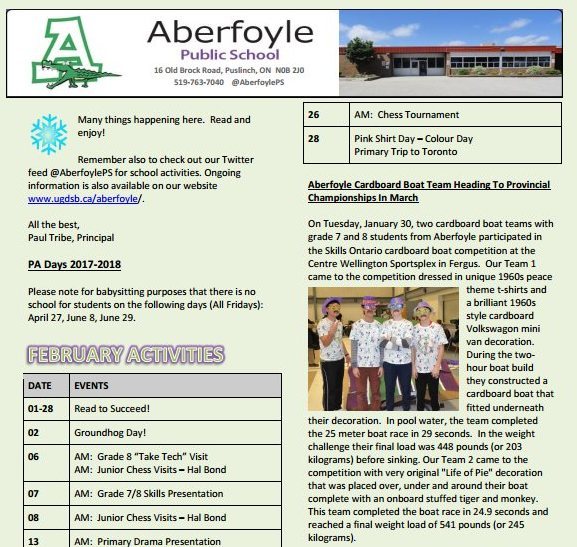 About author
Newsfeed articles are sourced and collected from third party news and blog sites. Clicking the continue reading links, if available, will open the full articles in external websites in a new browser window.
Post Categories:
Archives
Never Miss An Update!