Spring Came Early To Valensbrae Farm!
— March 3, 2018
Some days, life on a farm is full of surprises!
This winter Valensbrae welcomed 11 new Dorset lambs, the first four arriving the last week of January. Needless to say it's been a busy winter for chief shepherd Ted Stark.
"It's a little more complicated when the lambs are born in the winter" said Ted, "You have to keep an eye on them to make sure they stay warm."
The lambs are still in the barn residing with the ewes, until they are weaned which is usually around 6-8 weeks. A ewe's peak milk production occurs from three to four weeks of lactation.
"These little guys are getting quite frisky" continued Ted. "They are already starting to eat on the bales of hay that I leave out for their mothers."
In addition to Dorset & Shetland Sheep, Valensbrae pigs, layers, honey bees and two llamas.
So how is the barn-yard adapting to the new youngins?
The llamas are delighted with the new arrivals, and are very protective of the new flock members.
According to Ted, Ben (the chocolate llama) in particular keeps careful watch of all the comings and goings in the barn, particularly when it involves the new lambs.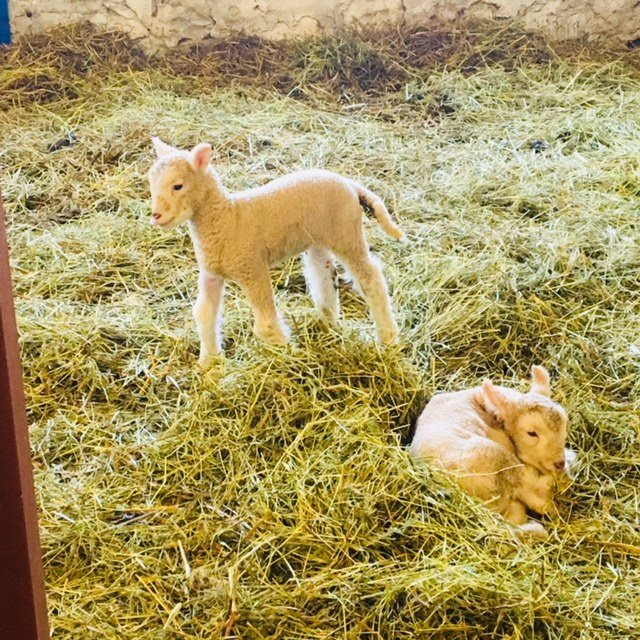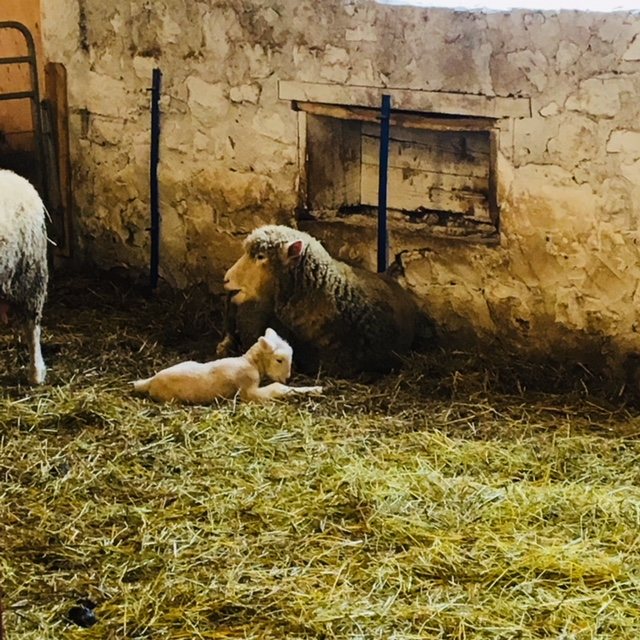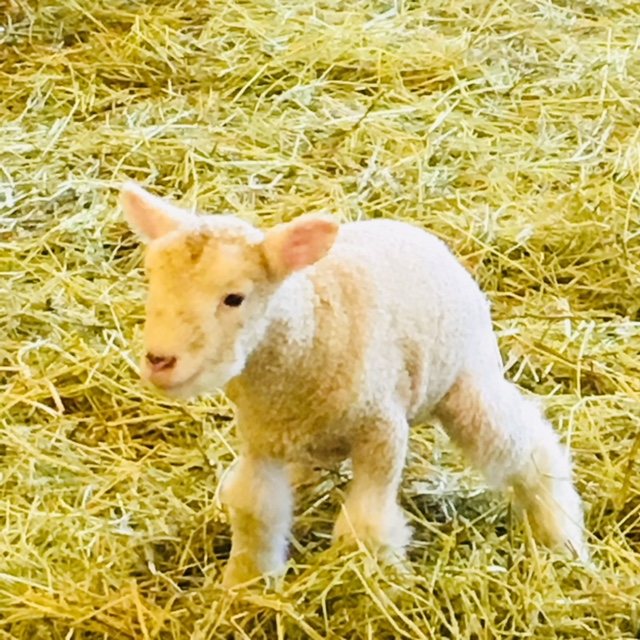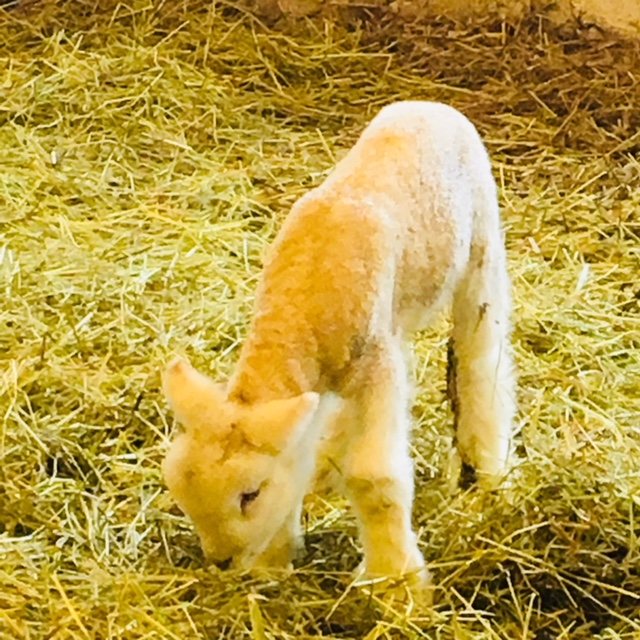 Valensbrae Farm – Pasture-raised Ontario lamb. Seasonal farm gate sales of lamb cuts. In addition to Dorset & Shetland sheep, Valensbrae Farm has pot-bellied pigs, Red Sexlinks layers, honey bees and two llamas Ben & Jerry. A family-run operation led by Ted Stark.
1527 Regional Road 97 | Puslinch | 905-659-7253 | [email protected]