Agricultural Society Annual BBQ
On Thursday, June 14th the Aberfoyle Agricultural Society had their annual chicken dinner. It is such a popular event that people were reserving their seats at 4:30 to make sure they got first choice of the delicious pies and cakes. Audrey, Gwen, Don B, Don S, and Doug thoroughly enjoyed the chicken with all the fixings.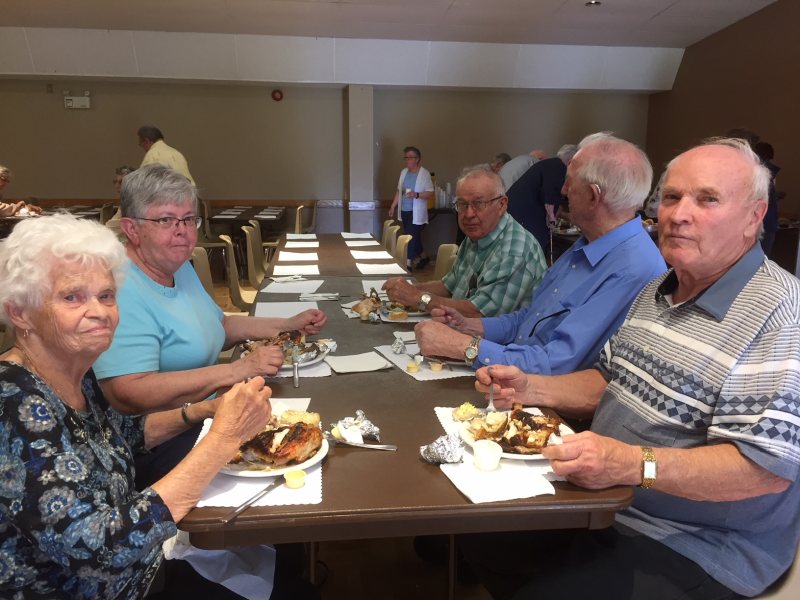 Audrey and Doug were a few of the people reserving their seats.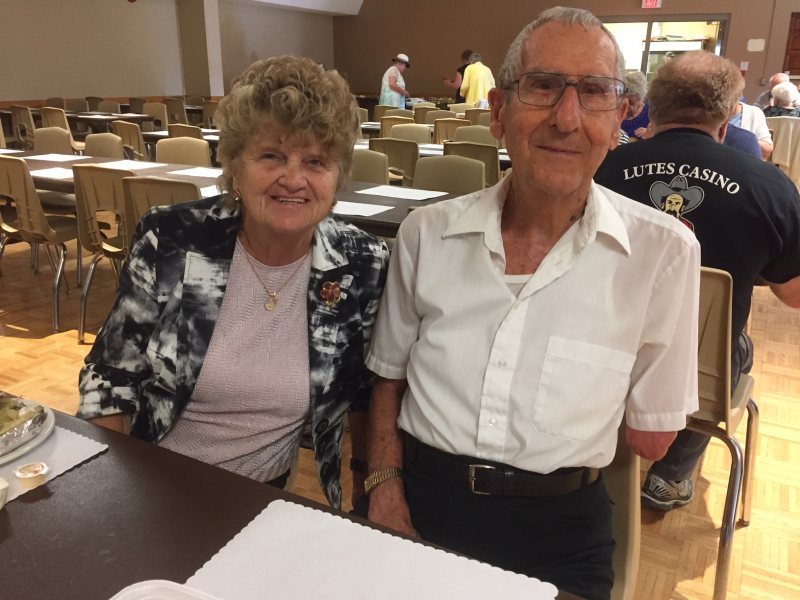 Charlie (ag society member) gladly served John a well done potato. While Gail helped Bruce with his take out order.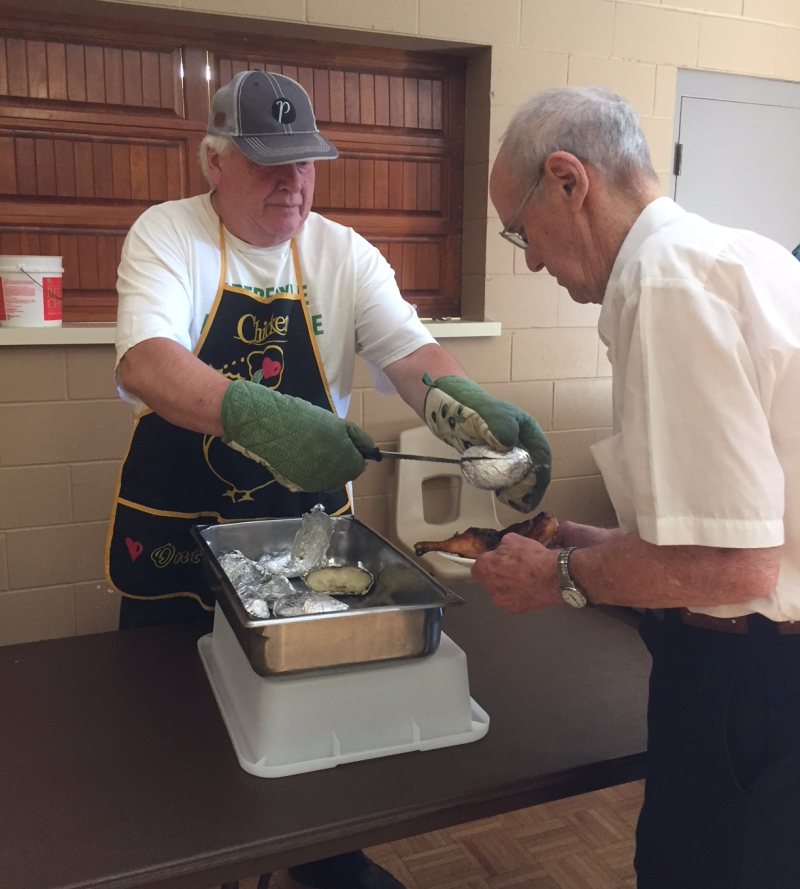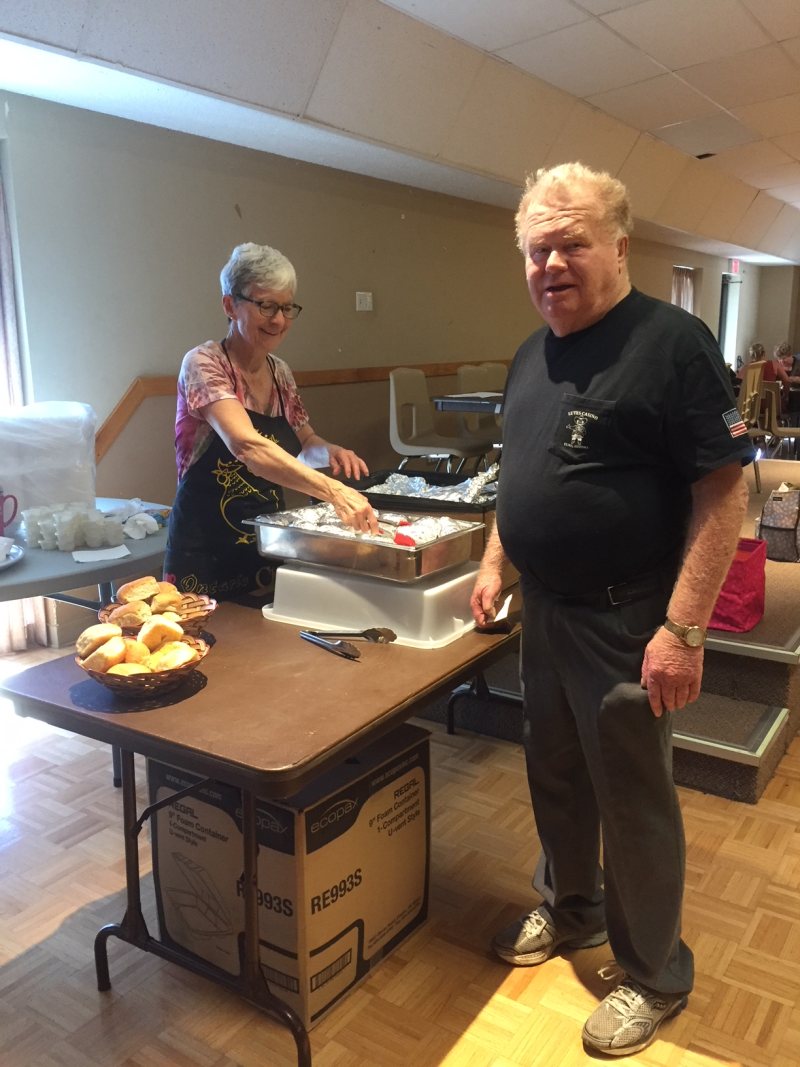 With no meal to cook or dishes to do, it was a good reason for Robert, Hugh and Sue to meet up at the BBQ just to catch up on each other's lives. In the foyer, Jo Anne was selling $2 raffle tickets for a quilt.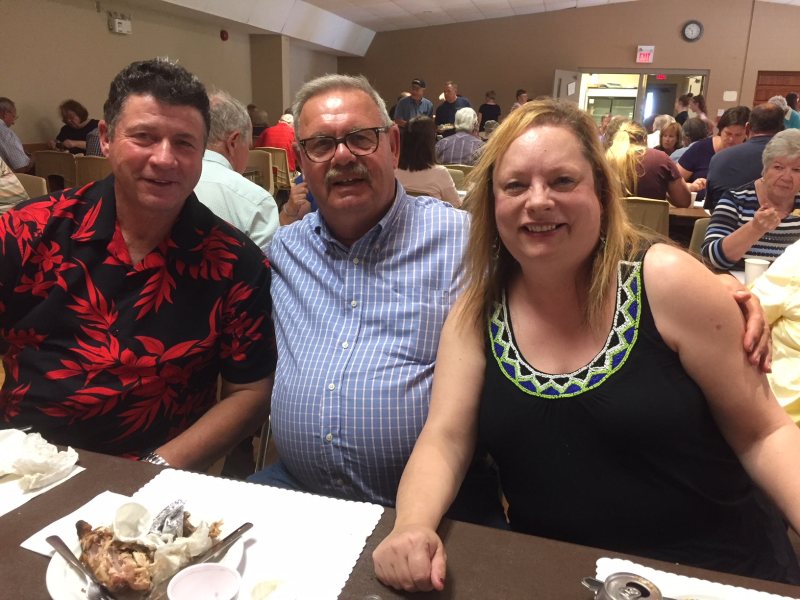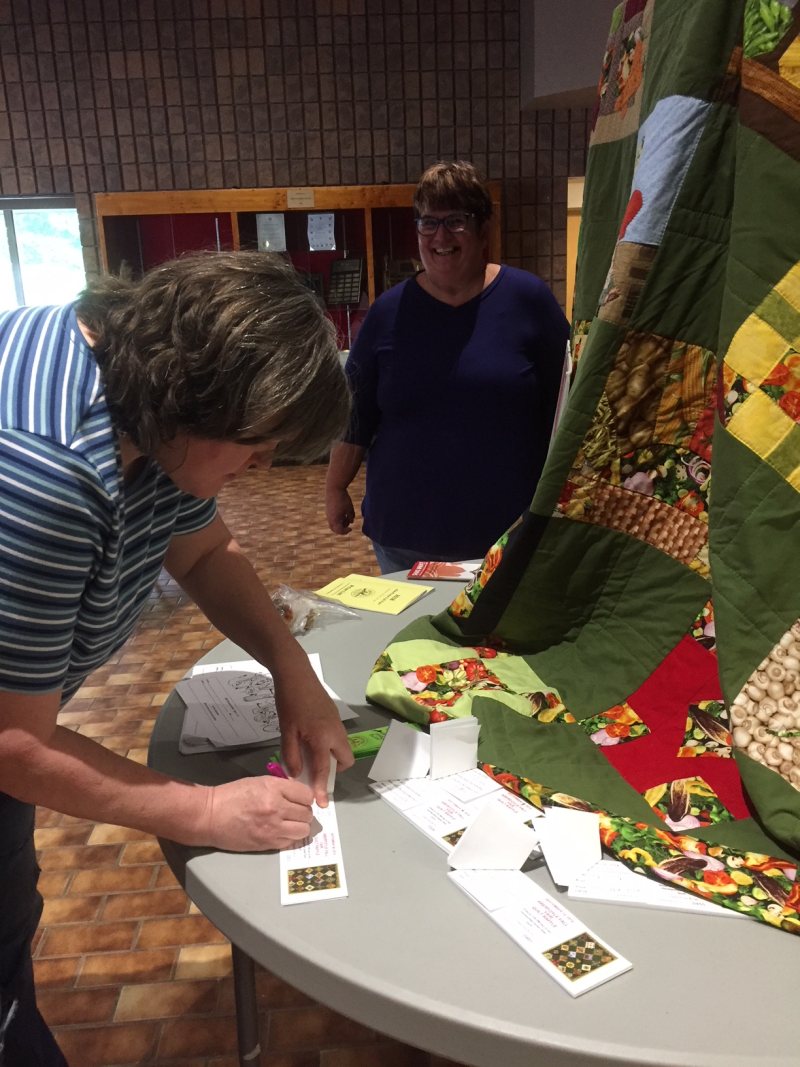 I finally caught up with Drew (in front) and Nash in the Alfie Hales room, helping Grandma (Wendy) spend all her money on silent auction items. They had a difficult choice as there were 7 tables to choose from and many prizes. A huge thank you to the 320 people who bought tickets and came out for the night. This helps the Agricultural Society provide funds for the Fall Fair events that take place on Sept. 7th and 8th.
If working at a fair piques your interest please phone Gayle Rice at 519-821-8973. We would love to have you.