Ride For MacKids Raises $60,000
Chop, chop, honk, honk, neigh, ding ding "All aboard", these were some of the sounds that I heard as I attended the 3rd annual Ride for Mackids on June 16th. It was held on the Reid Heritage Homes property located in Puslinch Township on County Rd 34. It was a bustle of activity with children and parents trying to decide what event to do first. Twenty five generous corporate sponsor's donations had made the event free for everyone.
Families could choose from a variety of entertainment such as : join in a magic show, have his/her face painted, get a balloon animal, sit in an emergency vehicle, talk on the microphone or make the sirens wail, ride in a large construction vehicle (with an operator) and help run that particular machine, go high in the air while strapped in a boom and last but not least participate in a variety of games and rides.
As a special treat you could book a time for $100 to ride in a helicopter with all proceeds going back to the event. If you were hungry from any the above events you could buy food/ice cream/freezies/water from one of the four food trucks. On hand there were 150 volunteers to answer questions or direct the over 4000 attendees.
Now as a reader, you may wonder why someone would go to all the work of putting this together. Very simply, it was a "Pay it Forward" event. They received outstanding care from MacMaster when a member of the family needed it. Everyone involved was excited to hear that $60,000 from the day went to the Nephrology unit of the hospital.
By Margaret Hauwert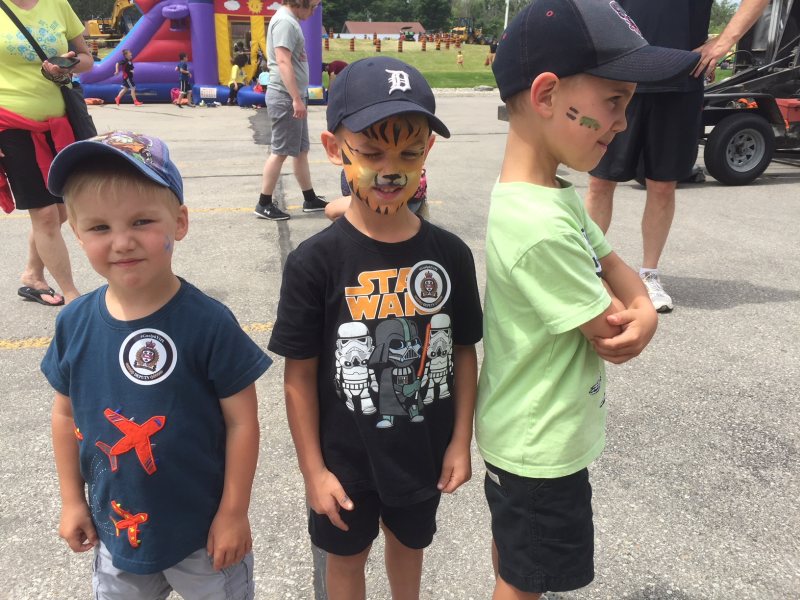 Andrew, Ross and Calvin eagerly showed off their painted faces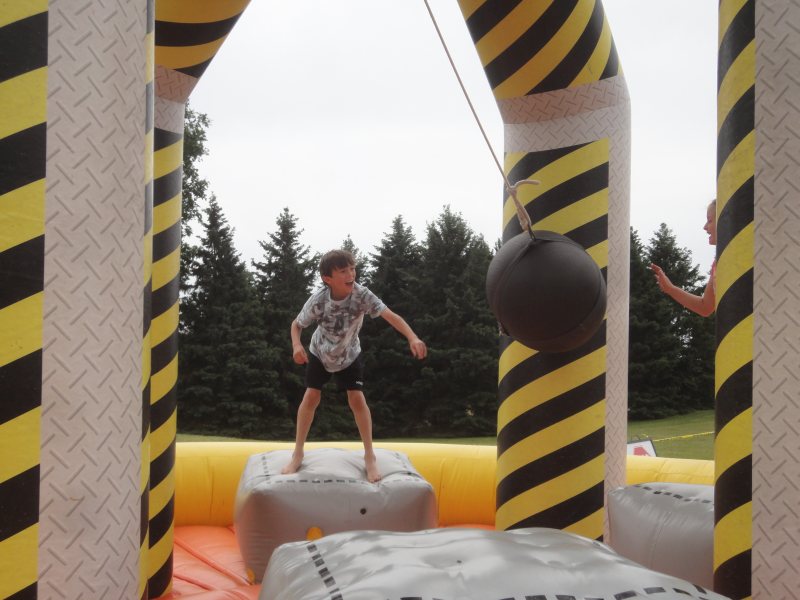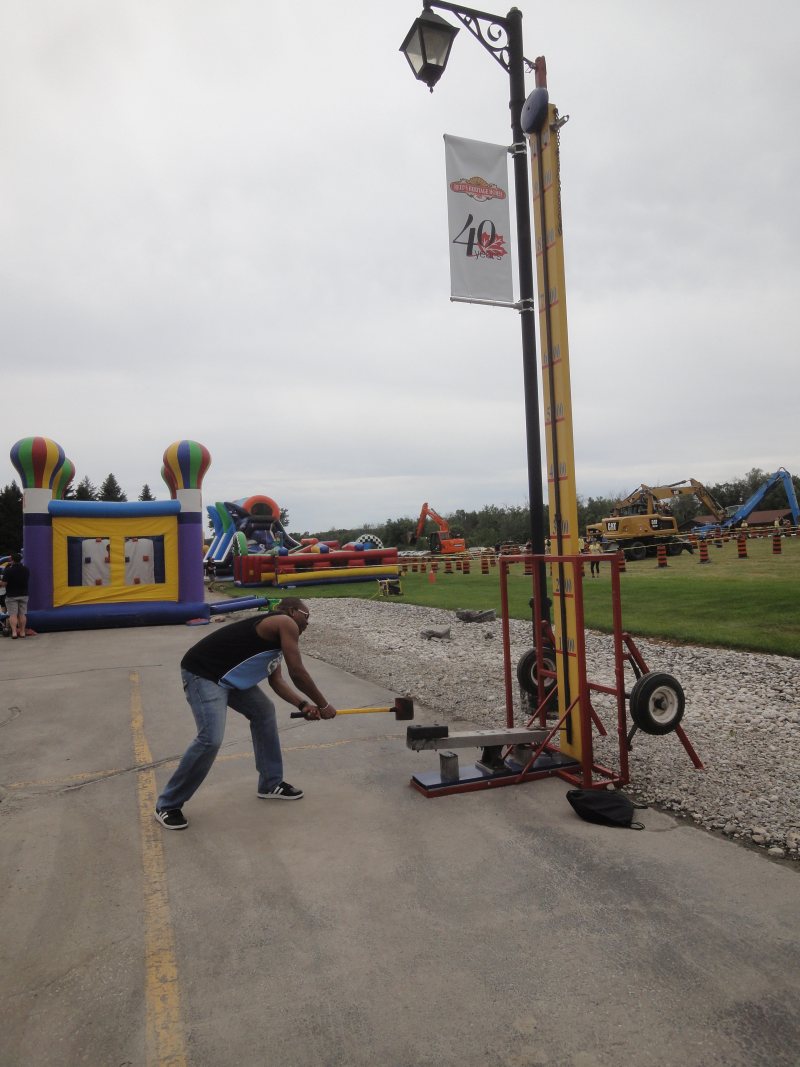 Gabriel enjoyed pushing the big ball around, while a friend is hitting the ball. Yes, he did make the bell ring.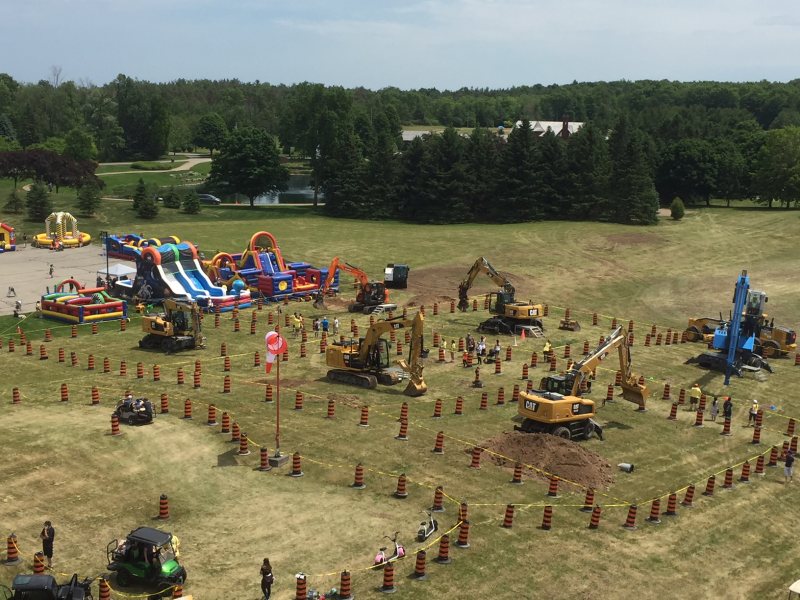 As you can see from the picture there were lots of choices of what to do.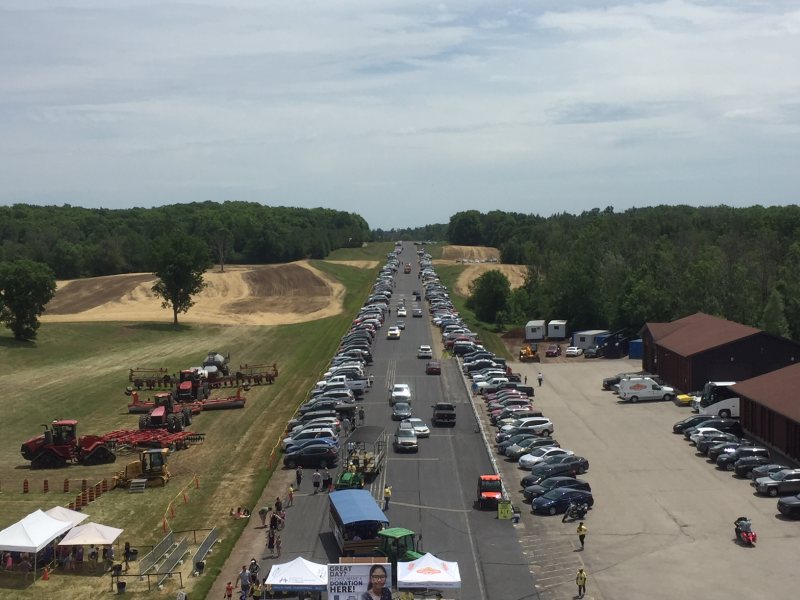 The runway was full. It was a good thing there was a wagon that picked up and dropped off!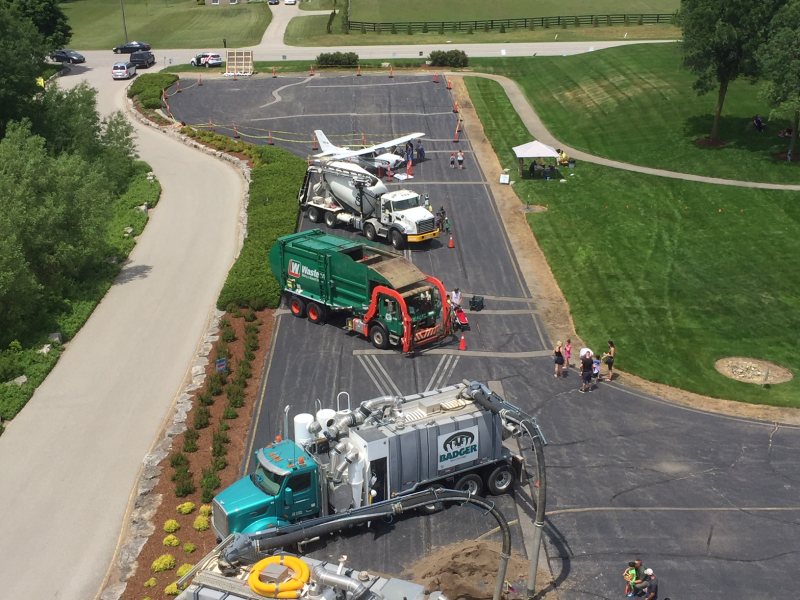 The boom's height allowed for me to take some pictures of equipment from afar.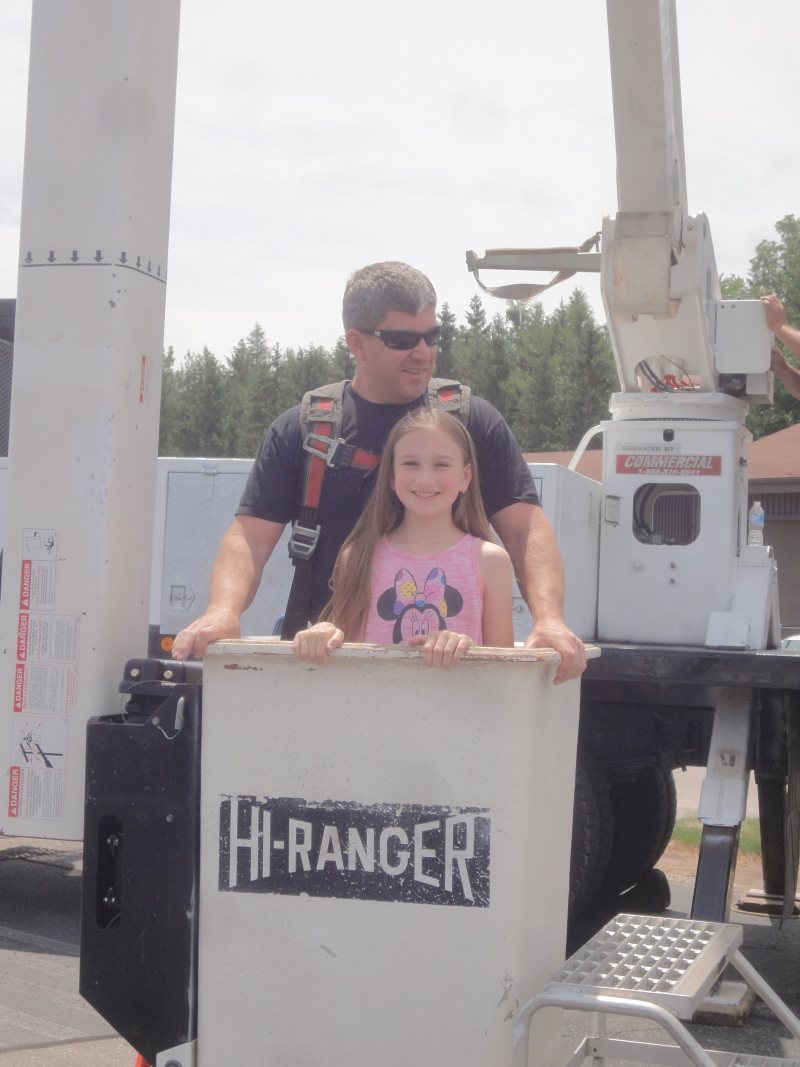 I waited patiently with Chris and Megan to have a chance to go up in a boom basket. Just like Megan, I loved going up the 70 feet and getting a bird's eye view of the events.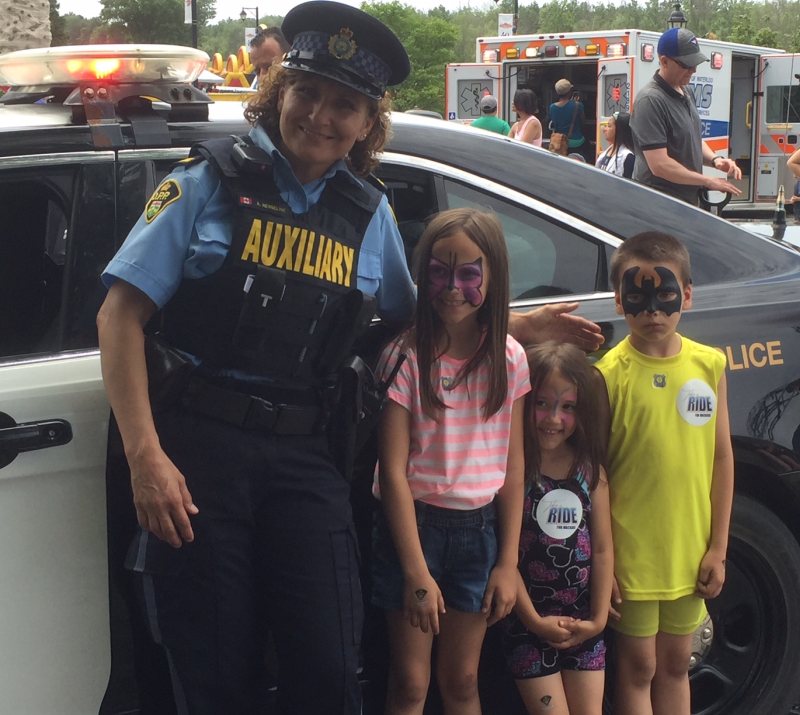 I caught up with Jenna, Peyton and Darius at the most popular station with Auxiliary Constable Hesselink.