Crime Stoppers 30th Anniversary BBQ – Everyone Welcome!
— August 1, 2018
Crime Stoppers is celebrating its 30th anniversary and you're invited to enjoy a free BBQ with them! Come out and show them that you appreciate all they do for our community.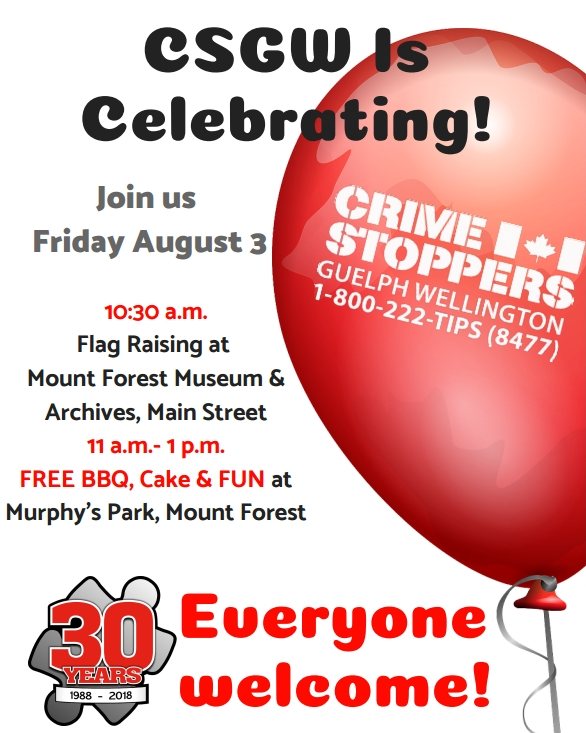 About author
Post Categories:
Archives
Never Miss An Update!
Upcoming Events
May
27
Mon
1:30 pm
Pickleball
Pickleball
May 27 @ 1:30 pm – 3:30 pm
Every Monday (except statutory holidays) and Wednesday at the Optimist Recreation Centre in Aberfoyle. NOTE: JULY & AUGUST PICKLEBALL MONDAYS ONLY FROM 2:30 to 4:30 OPTIMIST RECREATION CENTRE GYM (no Pickleball on statutory Holliday's) $5.00 per session. Bring gym shoes...