Hoofbeat Challenge Fundraiser Raises Over $25,000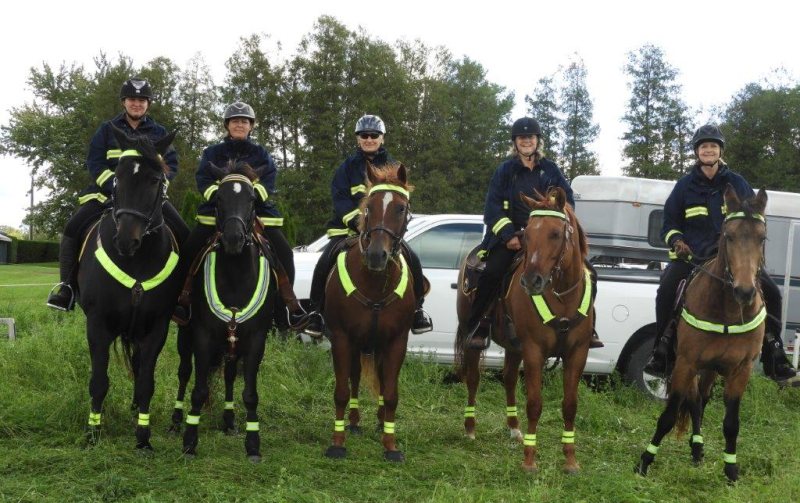 On Saturday, September 29, Sunrise Therapeutic Riding & Learning Centre, in Puslinch, hosted their annual Hoofbeat Challenge fundraising event. Over 60 riders and 20 hikers/dog walkers enjoyed a beautiful day on the trails.
This year's Hoofbeat Challenge raised over $25,000 in support of Sunrise programs. The Top Fundraising Team was Old Orchard Farm, who sent 17 riders to the event! The second place team award went to the Git Gallopin' Team, with the Corwhin Hills Team in 3rd place.
Volunteers from the Ontario Mounted Special Service Unit and the Guelph Amateur Radio Club were on hand to ensure a safe and enjoyable day for all participants. Many other volunteers also helped to make the event such a success, including the Optimist Club of Puslinch and a team of students from the University of Guelph.
Sunrise is a nationally accredited therapeutic riding centre that has been serving the local community since 1982. Sunrise provides horse-based therapy programs for children and adults with a wide range of special needs, inclusive children's recreation programs, and adult life skills day programs. All riding activities are taught by instructors certified through the Canadian Therapeutic Riding Association (CanTRA). Over 100 volunteers a week make Sunrise programs possible!
For more information on Sunrise programs and volunteer / support opportunities, please visit the Sunrise website at www.sunrise-therapeutic.ca or call 519-837-0558.