Puslinch Historical Society Presents 'Milling In Puslinch' On November 20th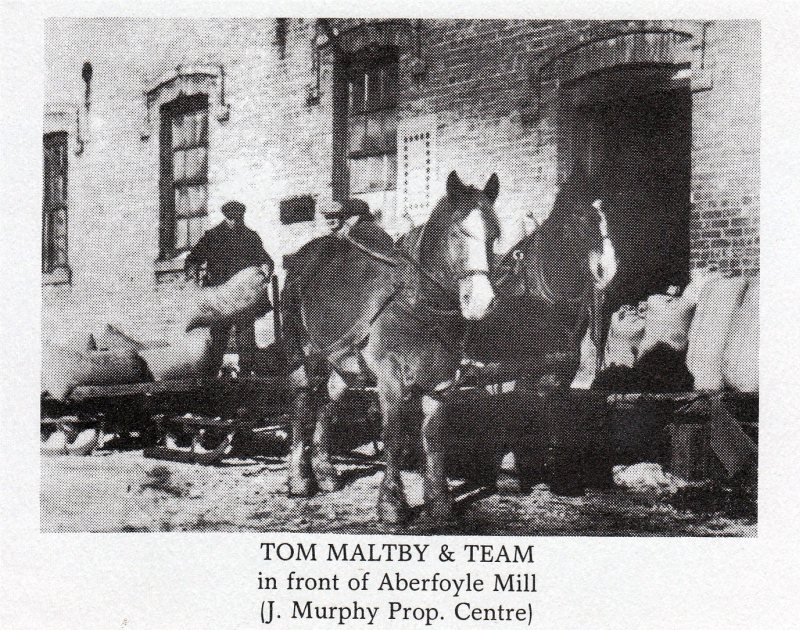 This wonderful photo, from the album of the late Alex Ord, is a great historic record of the Aberfoyle Mill in 1940. Tom Maltby's team is loading up for delivery. Jim Murphy, in the photo, was the last miller at the mill.
The property was first used as a sawmill as early as 1842. The current building was built and ready for operation by 1864. The Aberfoyle Mill began as the Puslinch Mills which had its beginnings in Morriston and moved to the Aberfoyle location after a fire.
On November 20, 2018 at 7pm at the Puslinch library the dedicated members of the Puslinch Historical will be giving an informative presentation on Milling in Puslinch. The slide show will include an expressive collection of photos and information on many of the Mills in our township.
You will not want to miss this enlightening presentation.