History Corner: The Heath Family Of Puslinch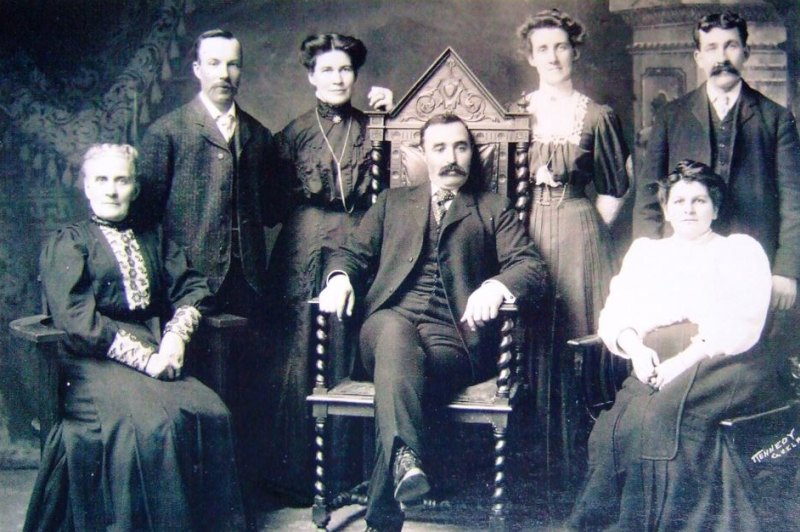 Front Row – Sarah Thompson Heath (widow of Charles Heath), George Lewis, Nell Matthews Heath (wife of Robert Thompson Heath). 2nd Row – Sandy Tawse, Annie Attenborough Heath Tawse, Lylie Harrison Heath Lewis, Robert Thompson Heath. (c1914)
This photograph is of three intermarried Puslinch families.
A group of English Methodists settled in the north-west section of Puslinch about 1833. Among them, was Edmund Field Heath and his wife, Ann Attenborough, from Beeston, Nottinghamshire, who settled on lot 11 & 12, front of concession 5. He called his Puslinch farm "Beeston Hills".
His 7th child was a son, Charles Heath, who held the farm after his father. By the time this photo was taken Charles had died but his wife, Sarah (Thompson) Heath, daughter of William Thompson and Phoebe Harrison of the same section of the township appears in the photograph, along with three of their four children and their spouses.
Their eldest son, Edmund Field Heath, died at a few months of age.
Those in the photo are:

Robert Heath (1875-1948), who lived in Guelph

Annie Heath (1876-1940), married Alexander Sandy Tawse of Puslinch.

Lylie Heath (1880-1974), married George Lewis from the same north-west section in Puslinch. George became proprietor of a store in Aberfoyle.
Courtesy of the Puslinch Historical Society