Puslinch Travels Part 5: Finding Food In Thailand
This is part five of a travel series by Margaret Hauwert. View Part one of Margaret's series by
clicking HERE, part two HERE, part three HERE and part four HERE

Be sure to view all the pictures at the bottom of the post!
After booking our flights, sourcing out what to eat became an obsession for me. I YouTubed, internet searched and asked my friends who were already over in Thailand "what is available?", "how much is it?", "how far from the bnb are the grocery stores?", and "what do I need to bring in my already full suitcases?".
So I decided to search the stores own website and being naive in my understanding of other lands everything was in Thai and of no help. After much emailing back and forth it was determined that I was to bring some of the things that we eat on a regular basis (oatmeal for porridge, peanut butter, chia seeds, peanuts and multi grain cheerios) as then we could at least eat breakfast especially since we might be too tired after landing to go to the grocery store.
After arriving, I realized that I should not have worried so much. All three grocery stores were within easy walking distance so they had plenty to put on our shelves. As we were living European style with not much cupboard or fridge space we visited every 3 or 4 days. We wanted to experience local food so we also didn't want too many groceries.
Big C – This supermarket reminded me of a Food basics/no frills as the prices on some products were about 10 baht (4 cents) less. The size however was that of a Zellers, only there were two floors with the top one being filled with clothing, household wares etc. It had a small bakery located at the front and less choices of international foods. Things like coffee (Nescafe), skippy peanut butter, oatmeal and a small variety of cereals were available but in a smaller quantity (125 ml). In hindsight, we should have brought more of these products as they were expensive. Thai people usually eat rice/noodles with soup.
Tesco-Lotus – This store brings to mind a Great Canadian superstore as there were plenty of and varieties of fresh fruit, fresh and frozen meats, large amounts of different brands and sizes of products such as milk, yogurt, sunscreen, laundry detergents, sliced meats, freshly baked and regular loaves of bread and pastries. It also had a department store integrated, that sold everything from flip flops, tv's, batteries to washing machines.
Tops Market – This was a smaller grocery store compared to the others. The choices of fresh items were on a smaller scale. One might say it was a more north american shopping experience as I recognized many of the brands and items such as thousand island dressing from mccormicks.
Gourmet Market – This area could be described as a boutique store as they had many different and unique items with matching price tags. It was a large store located in the basement of Terminal 21 (mall). It was at this store that I could buy many freshly made juices (samples always, but pomegranate was my go to), taste new taffy (coconut chews were my favourite) and the best made croissants any where. Bigger selection of international foods such as Nescafe' coffee, Heinz ketchup, Dijon mustard, Kellogg's Rice Krispies, Kraft jams etc.
7-11 convenience stores were located about every three blocks. The variety was good and unlike Canada their prices were pretty much the same as the grocery stores. We didn't visit very often unless someone in the group wanted a pop. I was surprised that this business was so popular and plentiful throughout Thailand.
Street vendors were another source of readied food or raw material. I was mindful to watch how the food was cooked, handled and how many patrons were using certain food carts. I looked for plastic glove use, how the food was stored and the quality of the utensils used. Having said all of the above I didn't visit very often as I was fearful of getting sick. I did however find an excellent fresh waffle maker and dropped by several times for some deliciously made currant or coconut made ones. As the saying goes if there is a lot of people then the food must be good.
Farmer's market was daily but I chose not to buy as food was open to the elements and often not covered with ice or lids. There are no health inspectors so you are on your own.
In Thailand, I noticed that a few people use credit cards but cash is king (even when paying for a washing machine (13,000 baht =550$). In all of the stores, there is a weigh station for vegetables, fruits and all pastries manned by a few people. You cannot cash out at the register unless it has a code on the plastic bag, if it is not then someone in your group must go back and have it weighed. Yes, I learned this first hand and believe me no one in the line is happy about it. Unlike the cut backs in our stores, here there are plenty of people to help with finding anything, keeping all shelves stocked and all lanes open. I guess this would make sense as with 8 million people and 5 million others in the surrounding area food would go fast.
The one thing that I found mind-boogling was the constant use of plastic bags! It was a good thing that I had packed two cloth bags for carrying as I felt so uncomfortable with this type of waste.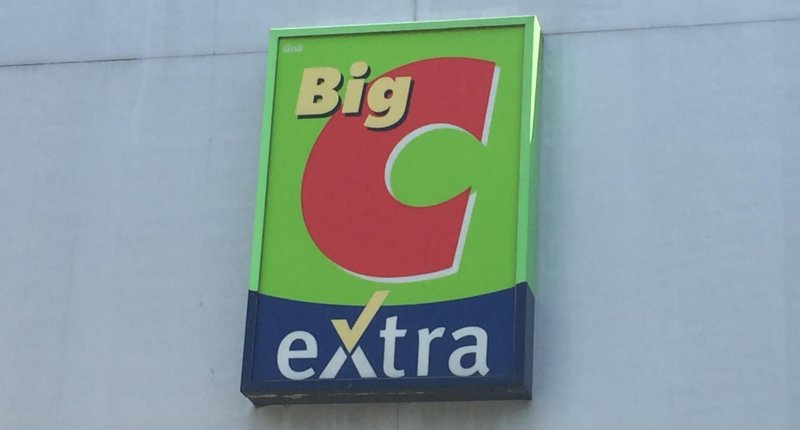 The really good thing about this store was cheaper household cleaning products.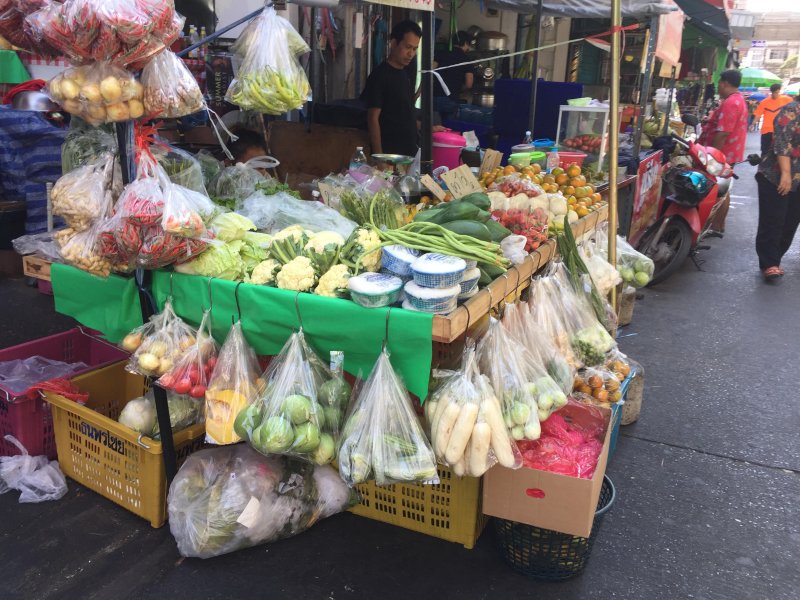 I really liked the set up of this cart especially with all the products in bags.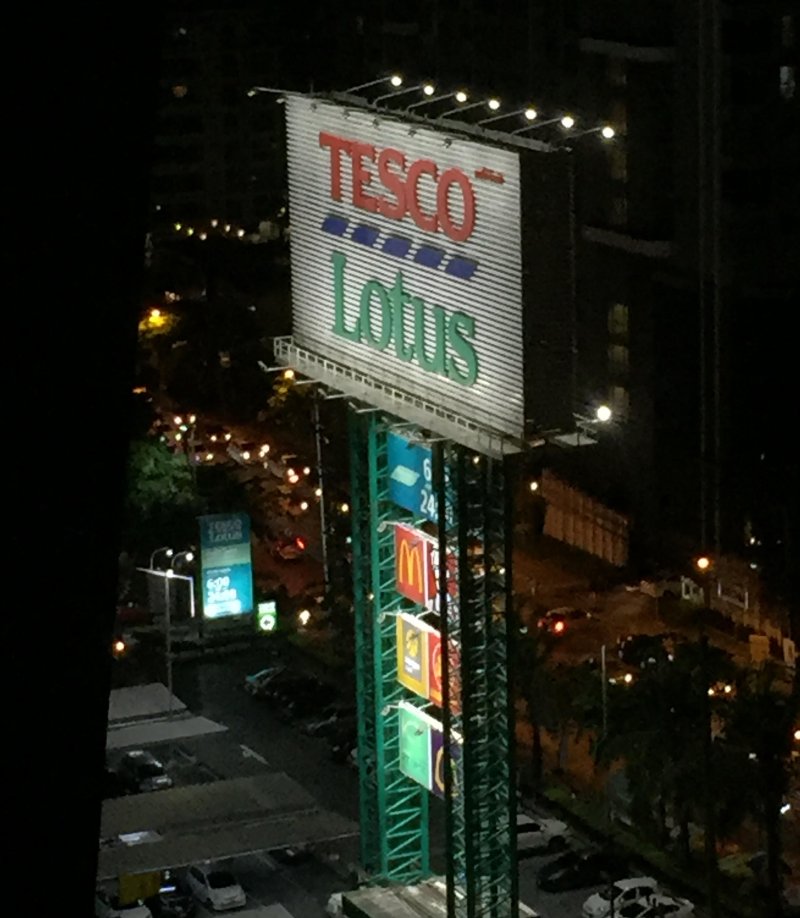 Very popular store for the locals. It also had the best ATM's in our bnb location.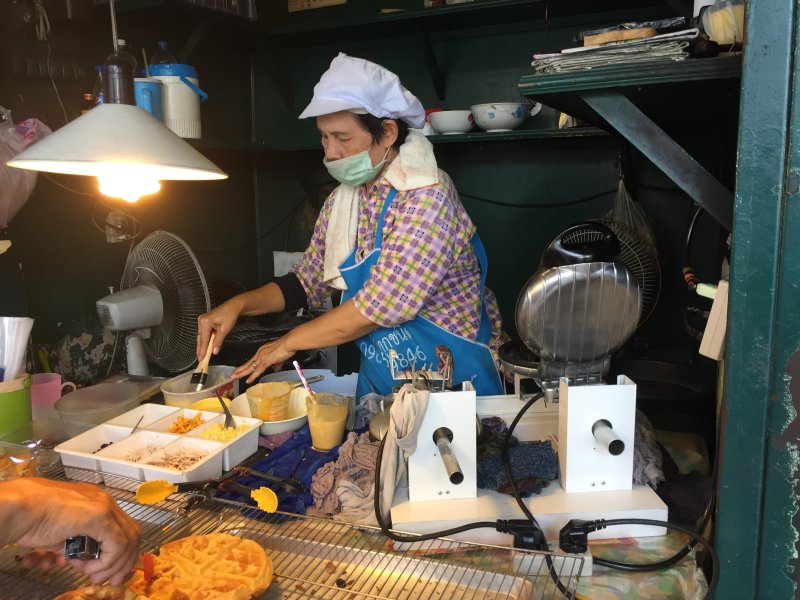 Just looking at this picture makes my mouth water.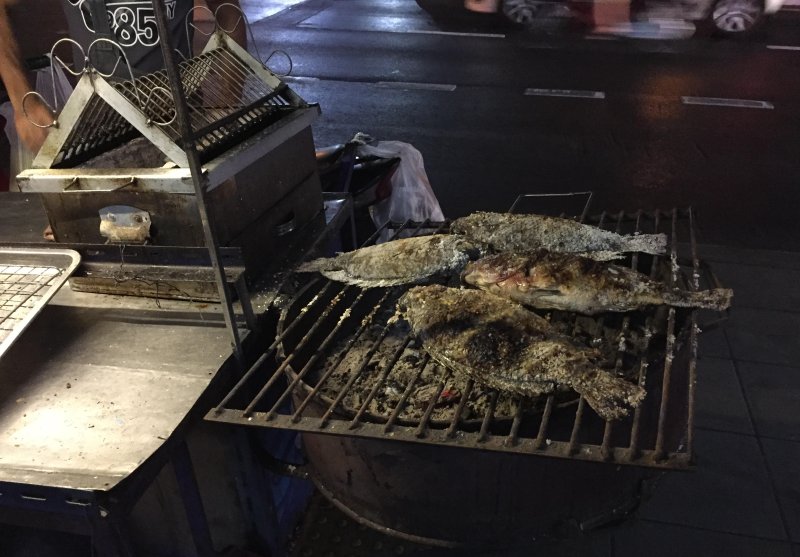 Just looking at this picture makes my mouth water.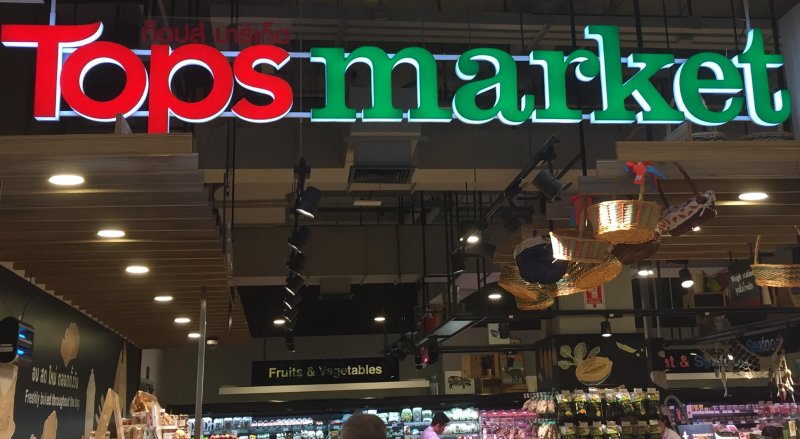 We visited this market in the first few days so we could use brands we knew.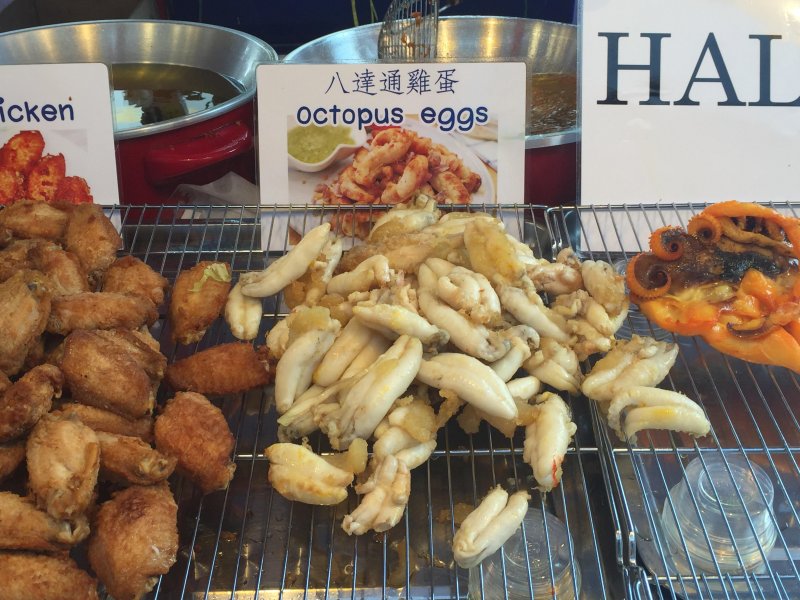 The closeness to the ocean meant lots of seafood stalls.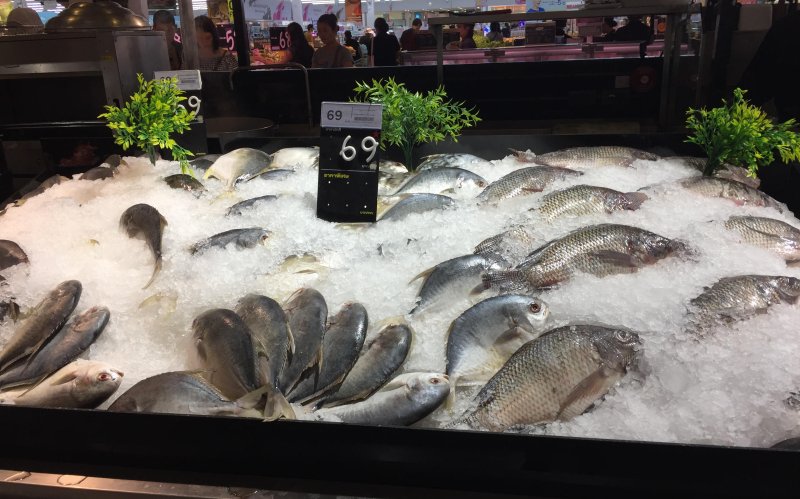 Large open iced filled display cases showing fish or chicken or ham. This way you could take what you needed and get it weighed.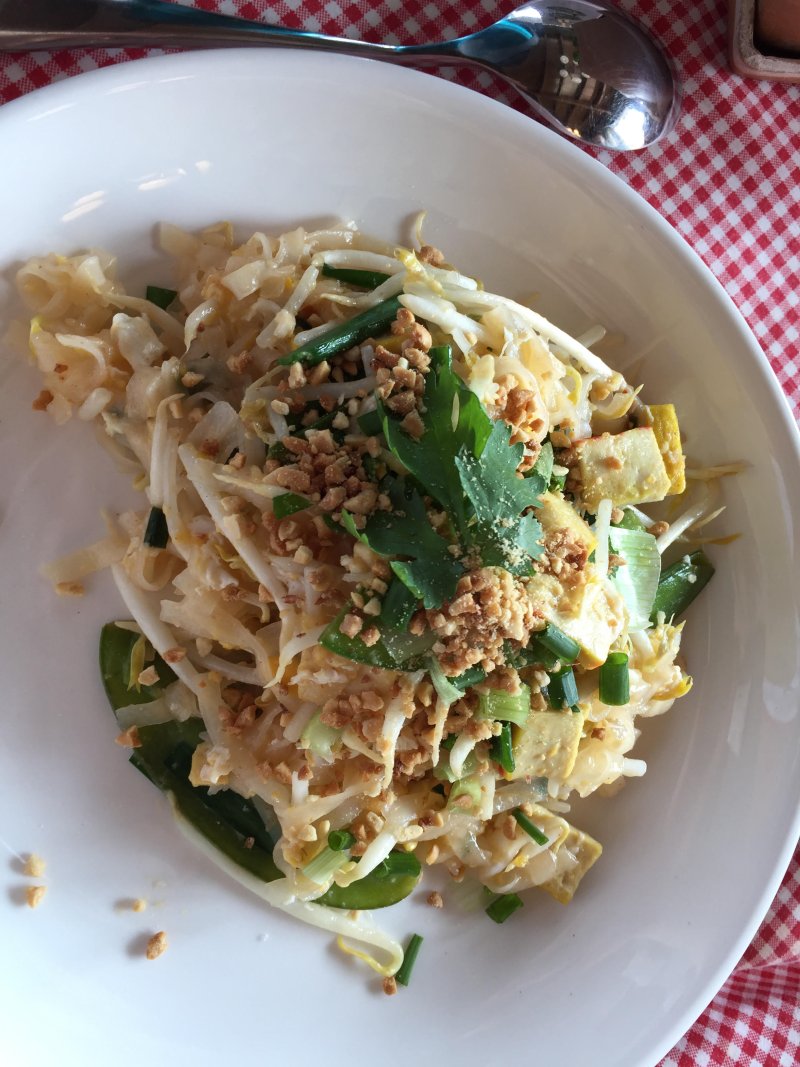 I really liked the pad Thai it was always made fresh with a sprinkling of crushed peanuts on top. Yummy!