Puslinch Travels Part 7: Moving On
This is part seven of a travel series by Margaret Hauwert. View Part one of Margaret's series by
clicking HERE, part two HERE, part three HERE, part four HERE, part five HERE and part six HERE. Be sure to scroll down to see all the included pictures.
By Margaret Hauwert
As we prepared to leave Bangkok Thailand and move to a new BNB location in Pattaya Thailand I think about all the things we have done and the questions unanswered.
Are there monkeys in the streets? A visitor at the bnb told me that they saw one at the zoo. I did not see any at all in the city.
Is Bangkok dirty and smelly?
I feel the streets are cleaner than many that I have witnessed in Toronto. As far as smells, the odd time you can smell sewage but no different then when a farmer spreads manure on the fields. Pollution and humidity are the real culprits in this city.
Did you eat any dog/cat?
I'm sure somewhere in the outlying areas that for survival purposes some families do but I personally did not see any. I did however see an alligator on a spit on a street vendor's cart.
My take away from Bangkok is if you like to shop, this is the place. Many bargains can be found here. Copies of the newest and latest purses from many high end brands, deals on electronics (power banks, cases for phones etc.) and the best deals on good quality cotton t shirts I have ever seen. From another perspective the malls in this city are very big and offer many types of merchandise.
It is a very friendly city with English spoken most everywhere. I would definitely come back again.
Hello Pattaya! Apparently named "The sex capital of Asia" and it was only a short 2 hour ride. Our location was at the bottom of a hill not far from the pier. Unlike Bangkok, this was a very touristy town.
Our condo had a free shuttle to downtown and to the beach. This spot had a Big C, Foodland, a small Tops, Terminal 21 mall, Mike's shopping mall, Pattaya Night Market and many 7 elevens. We were glad to have an adult only and a family pool as the days were very warm. If we wanted to go to Jomtein Beach we just hopped on a baht bus for 10 baht (40c).
Unlike Bangkok, this place was dirty, smelly and difficult for walking as there were little to no sidewalks.
Suffice to say we were all happy to leave.
Next stop, Hoi An, Vietnam!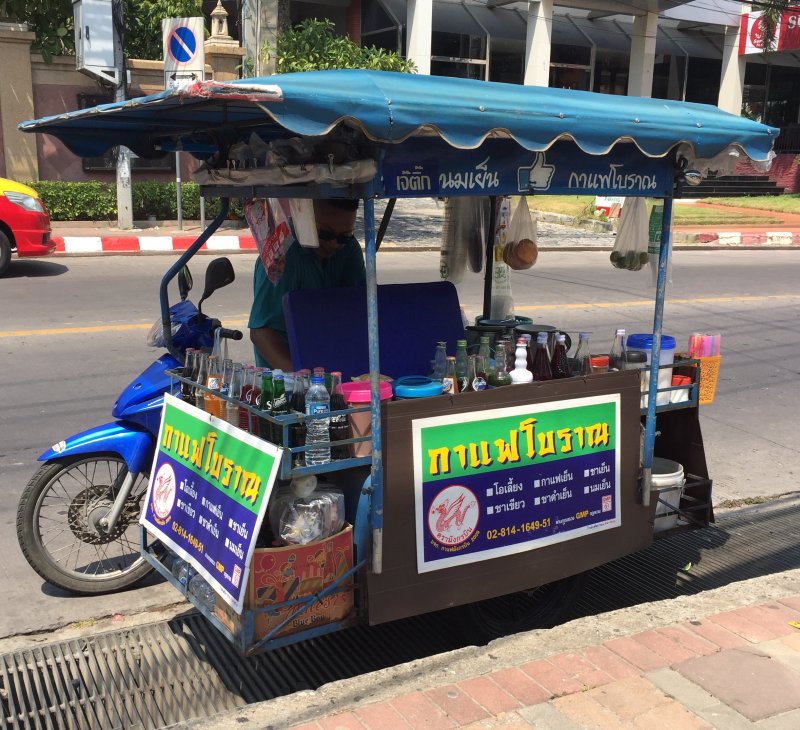 In this town the carts usually traveled from spot to spot depending on where customers were.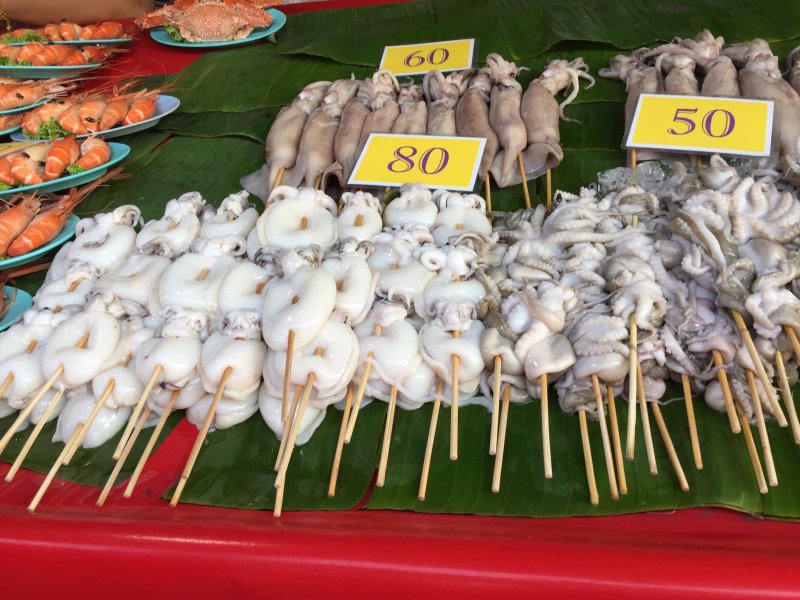 This open aired non iced meat on a stick always makes me think of food poisoning.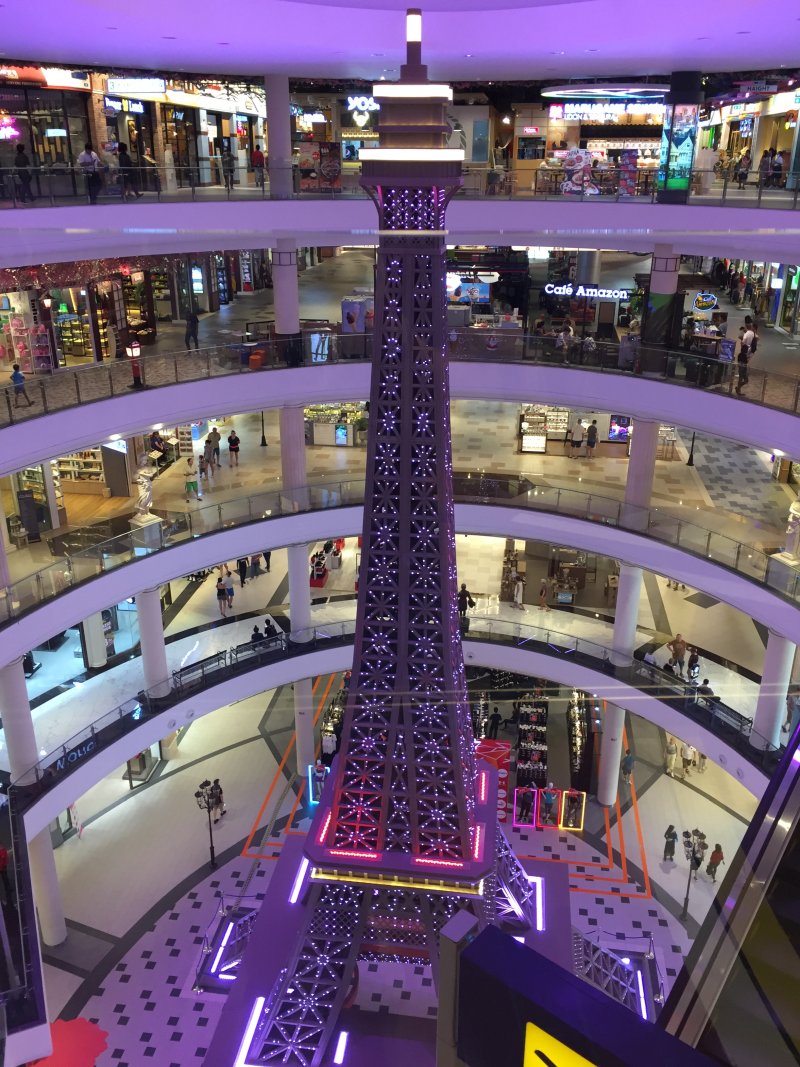 I was always amazed at how much care was put into the design of each floor at terminal 21. This marketing concept brought many people to the mall.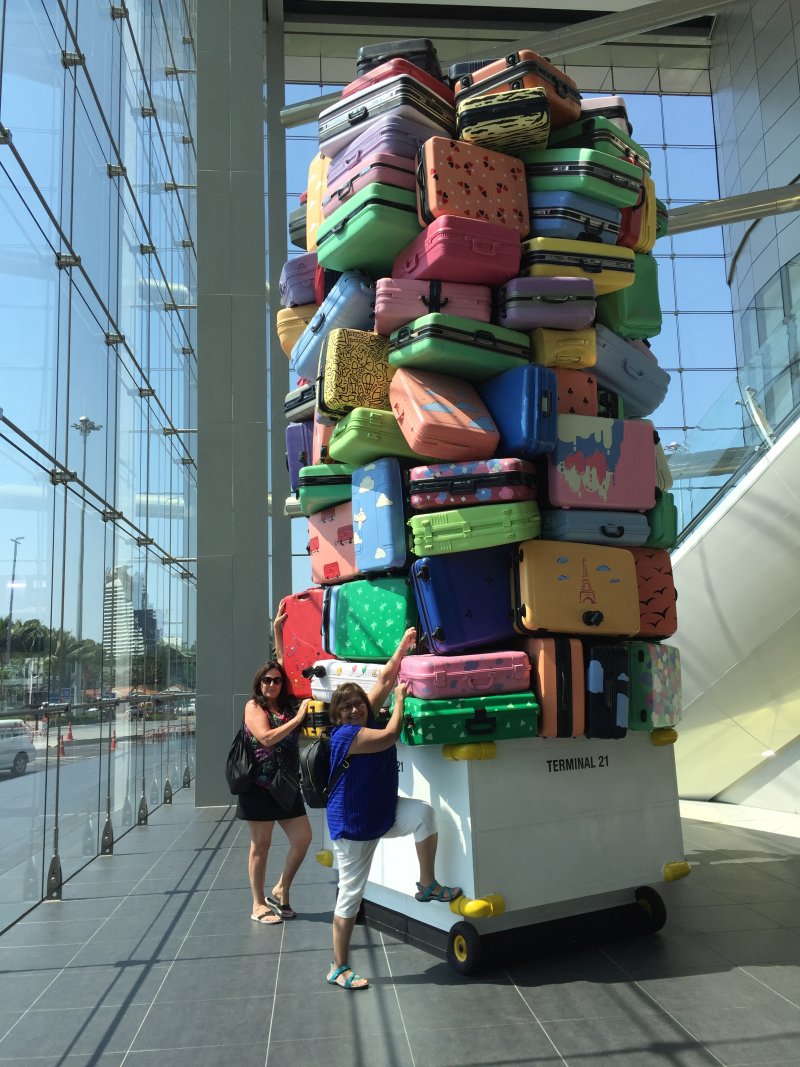 Sometimes when travelling I often feel that I have packed too much. This clever arrangement was always being snapped by visitors.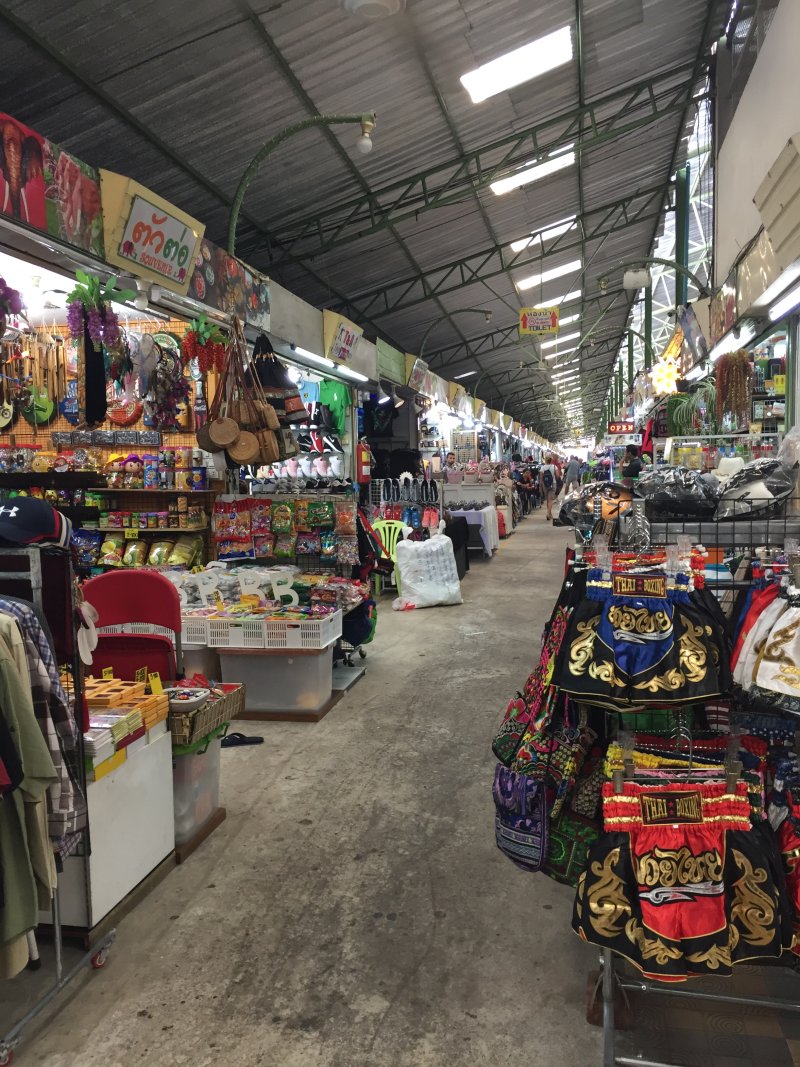 Once again lots of choices of vendors. There were three different aisles in this market.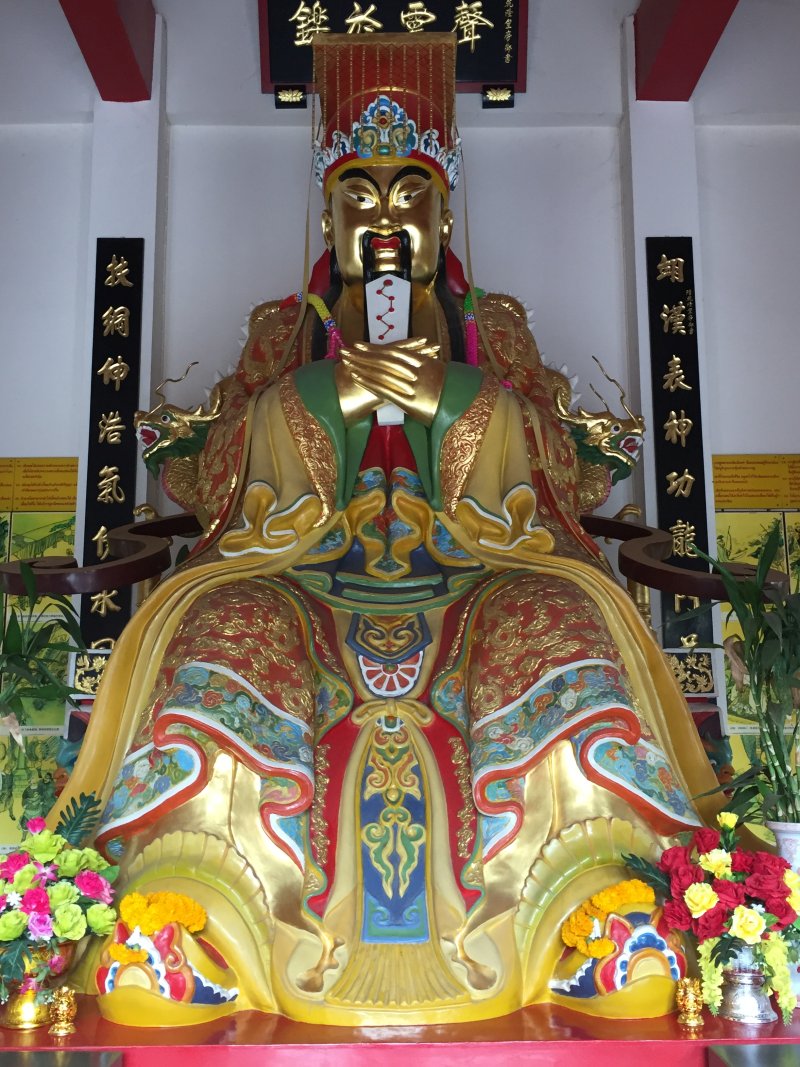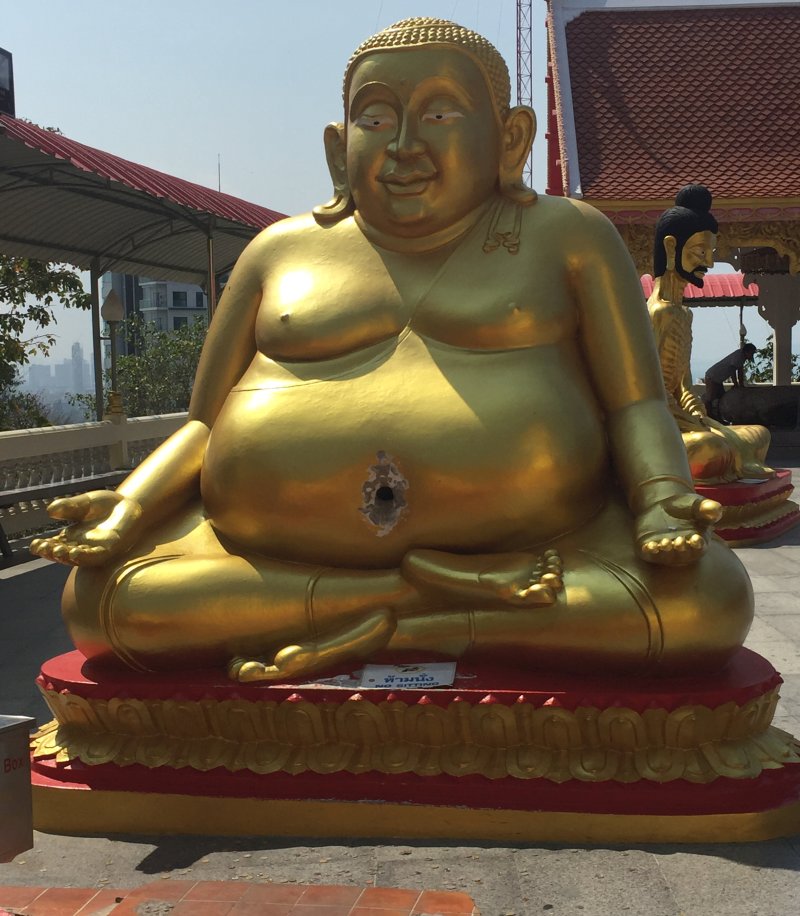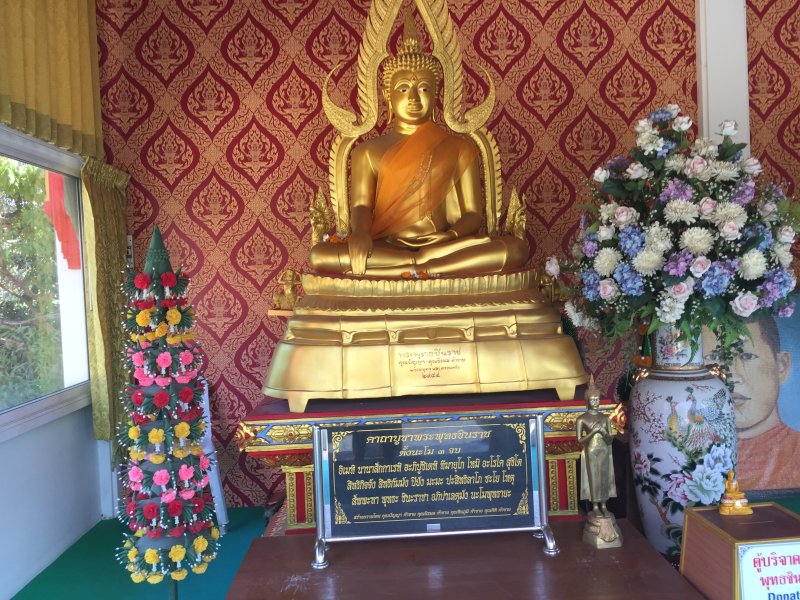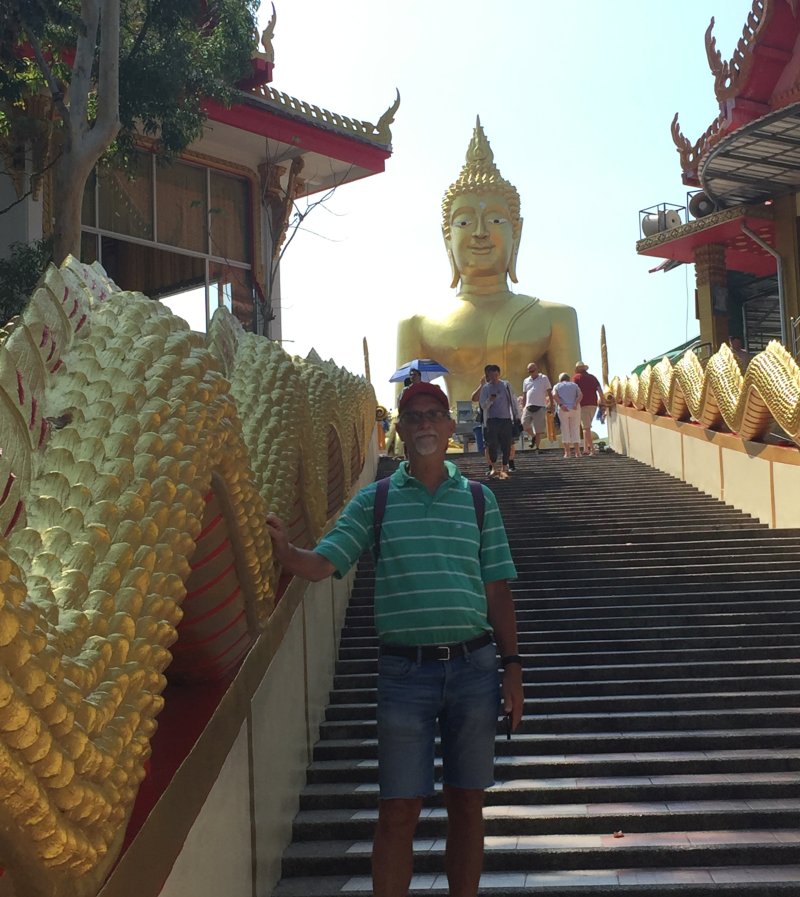 Lots of interesting statues.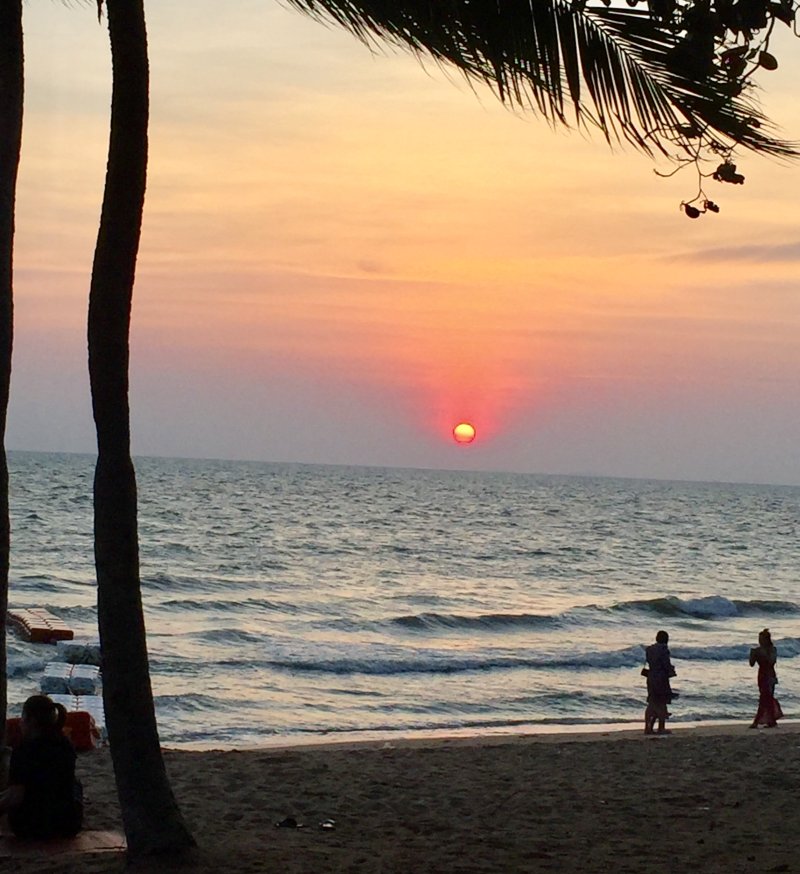 The one thing that we all loved about Pattaya was the beautiful sunsets.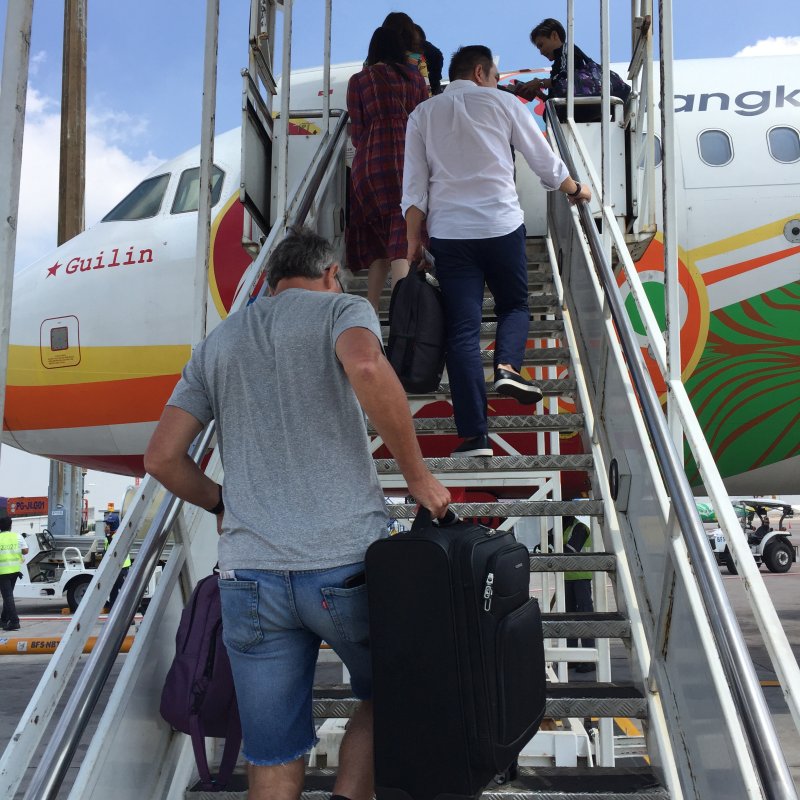 On our way to Vietnam