Puslinch Travels: Home At Last
This is the final part of a travel series by Margaret Hauwert. View the previous post HERE.
By Margaret Hauwert
I guess I could sum up this adventure as when a child goes to camp for the first time. We were excited, hesitant, and nervous all at the same time. I would often over analyze situations that may or may not happen such as, would we: get along with everyone, miss our family too much, find enough that we would like to eat, was it too dirty, what if I was bit by a monkey or a dog, and could we afford to be away from our surroundings that long.
Boy was I naive in all of the above. Technology was very helpful in keeping touch with the family. We had constant access to wifi so we used Whats App or FaceTime to do all of it. As I have stated before Toronto is much dirtier and as a matter of fact on our return the Tribune had an article on the front page of a dirty stairwell. Never in any of our countries did we find anything that dirty. Much to the disappointment of peeps back home there were no monkeys and the dogs were so well fed that they didn't bother any of us. As far as affording to be away, we paid our bills on line so that was easy and if we took care to manage the amount we spent on groceries or eating out, living was good. So not much different then being at home.
On our return:
Question 1. Do they speak English? Everyone who has met me on return has been very worried about the language barrier. I will repeat, if that is the only reason you are not going then you are the one missing out. In any of the places whether it be the local grocery store or the local markets for locals I was always able to communicate how much and where is the toilet?
Question 2. Was is easy to get around? This was without a doubt the most eye opening for me as I'm use to the Toronto system which I thought was good (until I went abroad that is). The subway system in both Bangkok and Hong Kong were so easy and efficient that we didn't even think of using a taxi. In Pattaya, Thailand the baht buses were just 10 b (43c) so not very expensive to use and plentiful. In Hoi An, Vietnam you had many choices as you could rent by the day 100,000 D ($5) or month a motorcycle 800,000 D ($50), use a taxi 35,000 D ($2), hire a driver (cost depended on where and length you're wanted to go) ex. 870,000 D ($60) for two to go 1.5 hrs to Ba Na Hills (driver would wait for you about 5 hrs), hitch on to the included shuttle with the hotel for beach and downtown, free hotel bicycle with lots of cement paths for riding or you could walk on the many sidewalks.
Question 3. Did you feel safe? As a female whether walking in a group or alone at no time did anyone feel intrusive of my personal bubble. I was solicited less on the beaches and touristy places in Asia than the beaches of the Caribbean. It took me awhile to realize that people were looking at me not because my fly was undone but because of my blonde hair, white skin and green eyes. I remember when one time I was following a lady in the same direction going to the escalator and she grabbed her purse closer to her thinking I was going to snatch it I guess. It was the weirdest feeling. How is it I feel safer walking the streets of Asia than in Ontario? Seems crazy but true and what does that say about our culture?
Question 4. Was it expensive? Well, that depends on what you compare it too. At this point we had been saving in our vacation account for two years. If I compare it to a week at Disney World (5,000 Can) or a March break cruise (6,000 Can) then 9 weeks in Asia for 10,500 Can (everything included) doesn't sound so bad.
So back to the camp analogy. Just like what happens at a good camp we came away with many new friends (check off my prime reason for going) from Finland, Florida, UK, Hong Kong, Edmonton and tons of people from British Columbia. Will we go again? My statement now will be "never say never" because fear of the unknown can be an unnecessary stumbling block.
I hope that after thirteen travel articles, you will now feel more informed about South Asia and what it has to offer.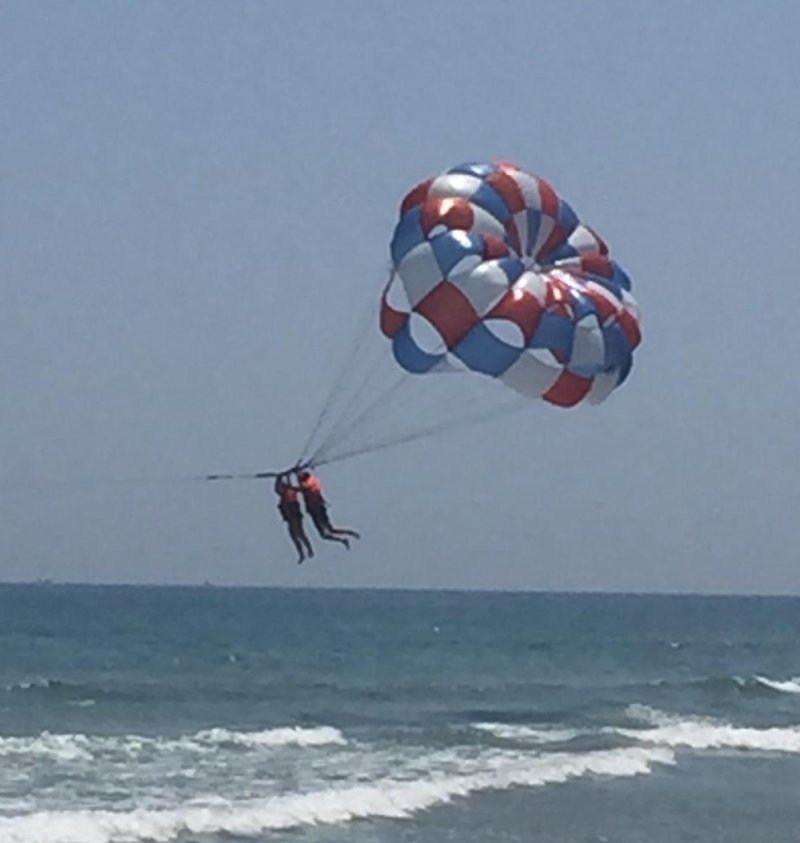 I have always wanted to do this but it was ridiculously priced. Not in Vietnam it was 800,000 ($20 each)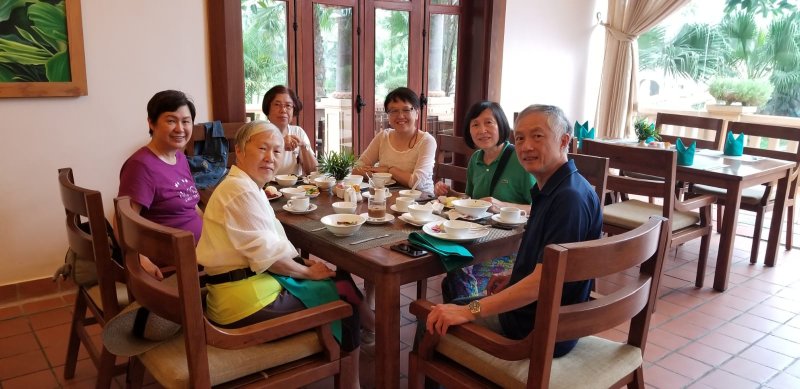 I learned so much from this group of retirees. They were a fountain of knowledge on so many different topics.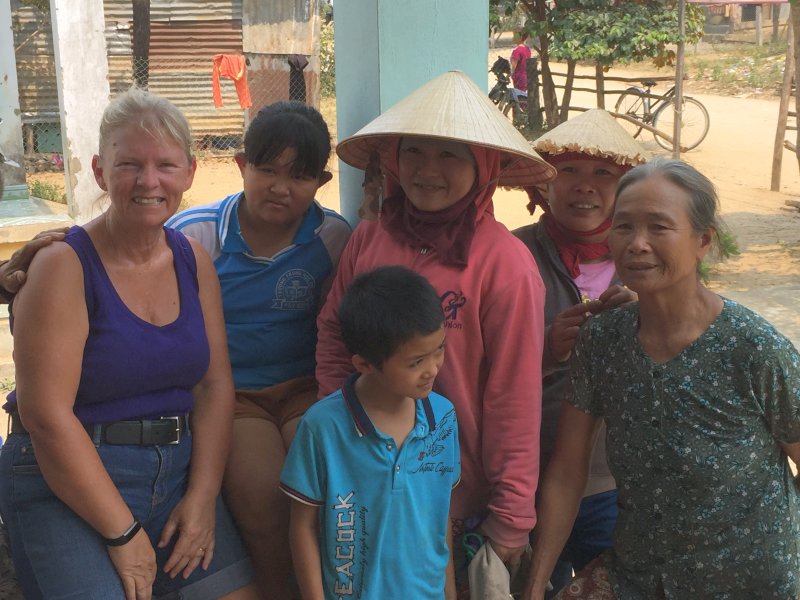 Hanging out with this group of people was very satisfying. But boy, was it hot!!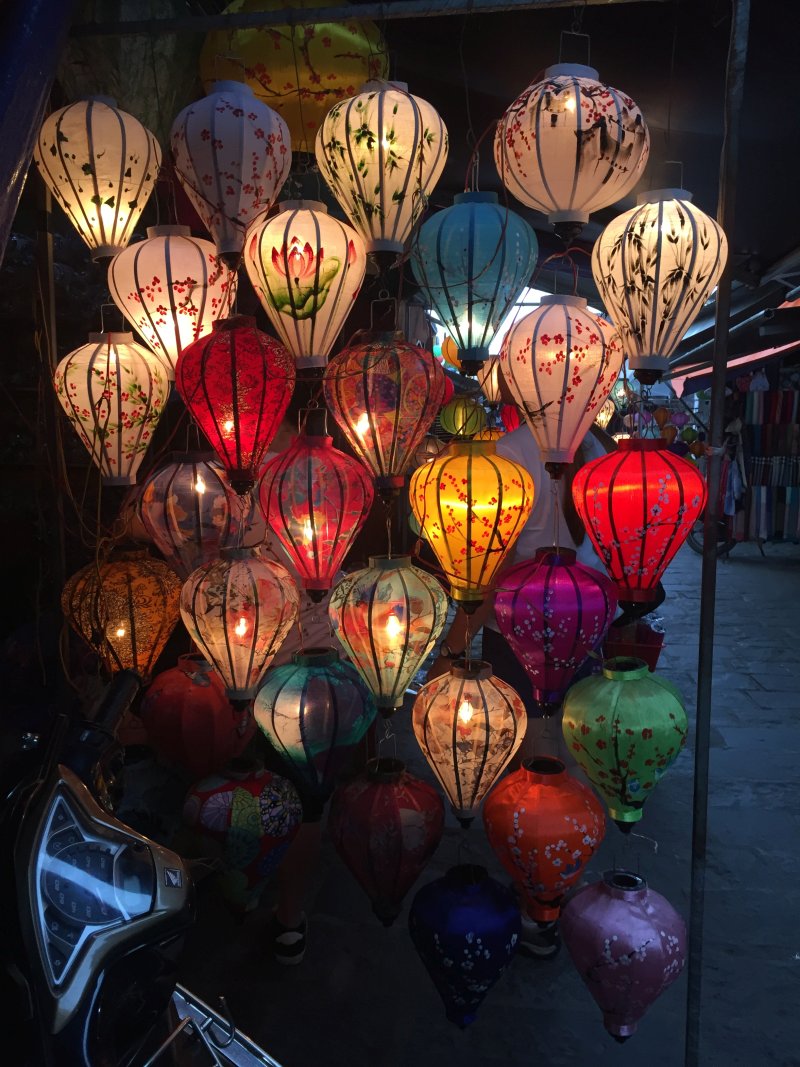 I could look and did look at the changing display of lights everyday. It made me feel so peaceful.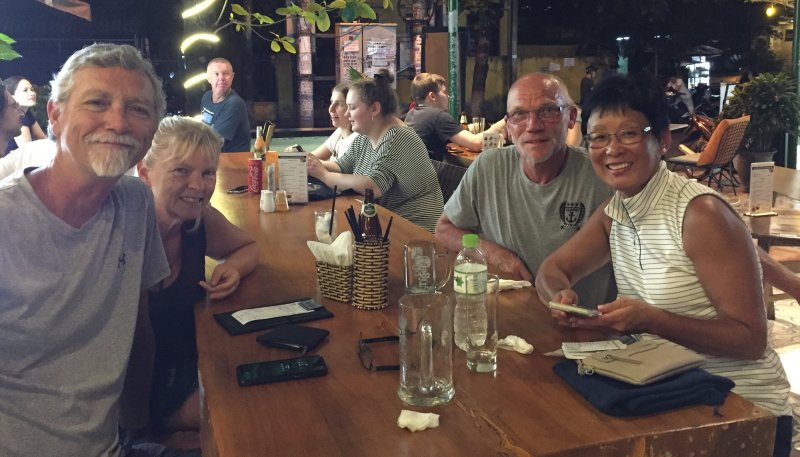 One of the many couples travelling that we met in Vietnam. Hoping to get together with them in Vernon, British Columbia later this summer.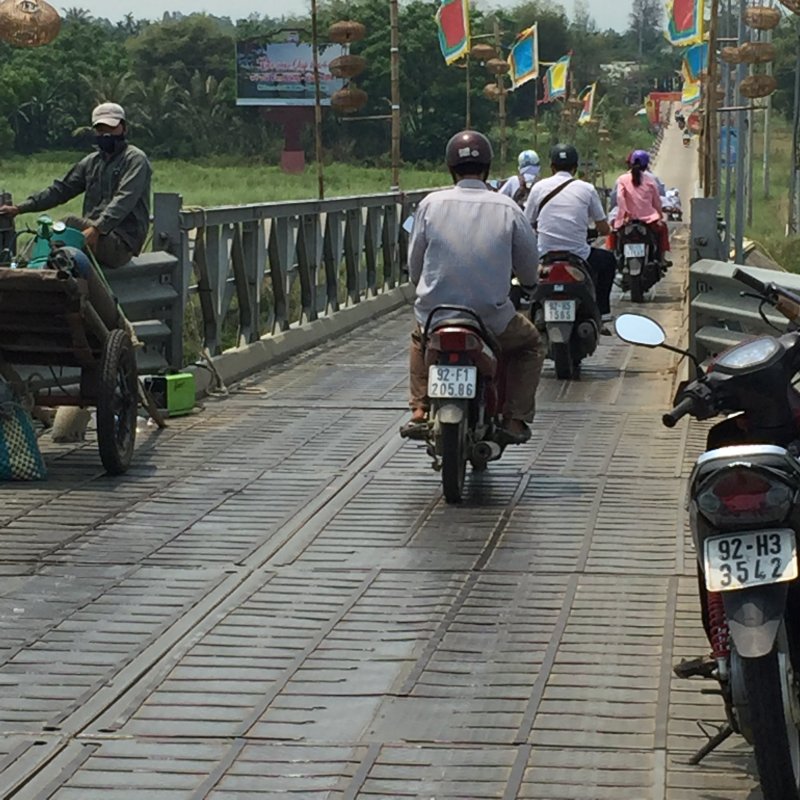 Motorcycle driving in Asia takes on a life of its own. This was a two way tin bridge that took us to another part of the Hoi An. Sometimes closing your eyes made it better.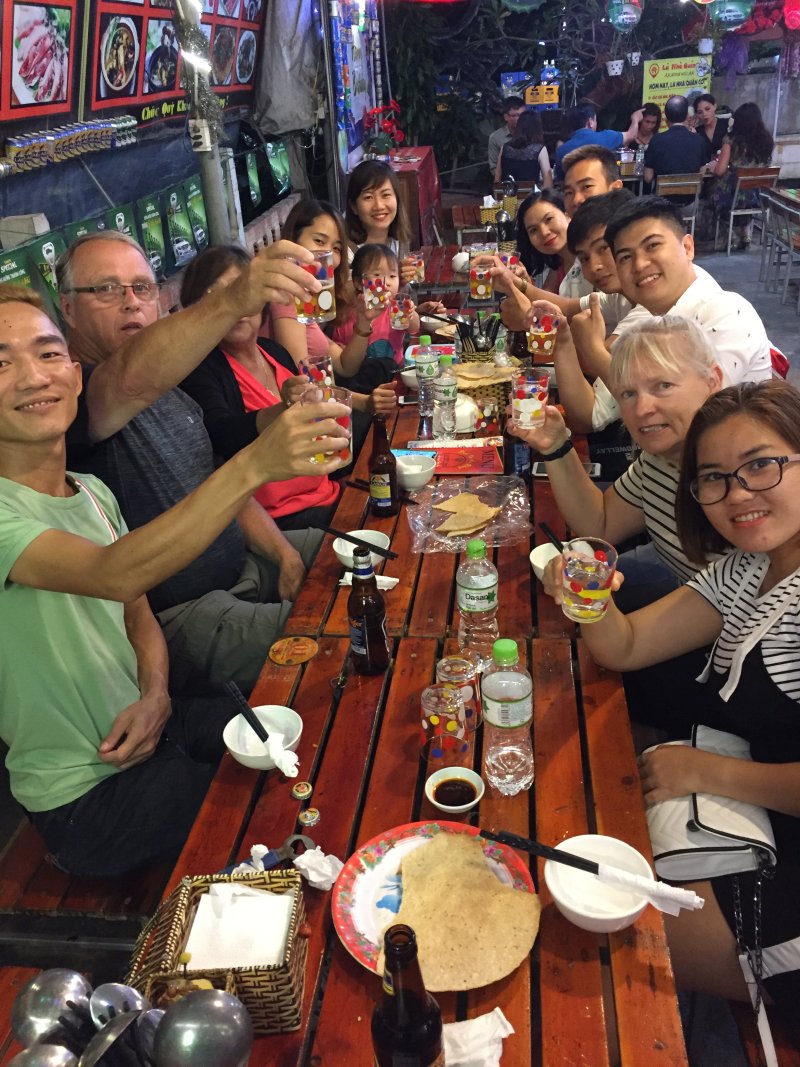 Participating in the social aspects of Vietnam with the staff of sincerity was hilarious at the best of times. After this local restaurant we all went for a night of karaoking. Once again no language barrier, unless we used slang.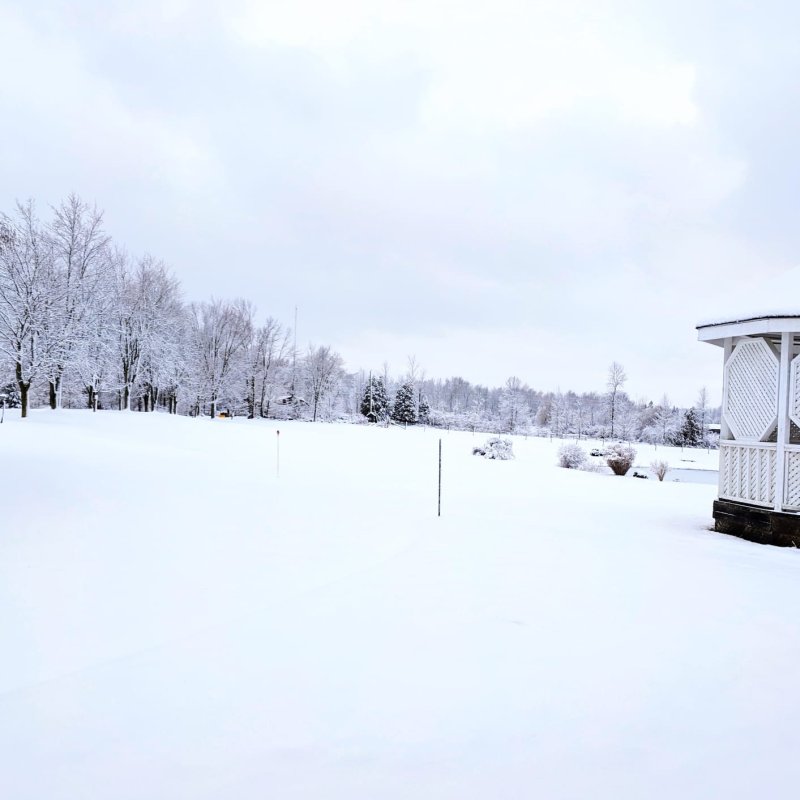 The best thing about the trip was missing all of this. Even though it looks beautiful, it was full of ice and cold. The only thing I wanted to slip on was my bathing suit!