via Puslinch.ca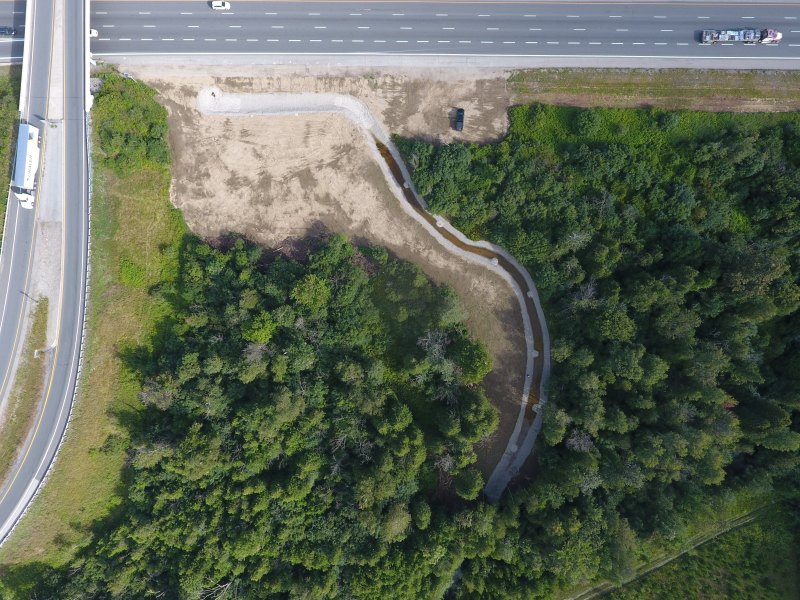 The ministry would like to provide an update of the remediation efforts that have taken place as a result of the January 13, 2019 jet fuel spill.
As many of you are aware, for clean-up purposes the area impacted by the spill was separated into two segments, the Point of Loss Area (the immediate spill area adjacent to Highway 401 extending south to Aberfoyle Creek) and the area of Aberfoyle and Mill Creek. The update below will speak to each area separately.
Point of Loss Area
As of June 24, 2019, the remediation of jet fuel impacted soil and water has been completed.
The site was restored on August 2, 2019. This included importing fill, site grading and removal of all equipment. Planting of vegetation and minor grading adjustments are planned for early fall.
A site meeting between the Ministry of Environment, Conservation and Parks, Ministry of Transportation and the company's consultant took place on August 22, 2019. The Ministry of the Environment, Conservation and Parks was satisfied with restoration efforts to date.
The company's consultant will submit a post-remediation monitoring plan to the ministry by September 6, 2019 for review. The plan will include groundwater monitoring to ensure clean-up efforts are adequate.
An aerial photo (courtesy of the company's consultant) of the Point of Loss area, as of August 22, 2019, can be viewed at the top of this page.
Aberfoyle and Mill Creek
On July 15, 2019, the company's consultant submitted a Shoreline Treatment Report to the ministry outlining the actions taken to remediate the shoreline in Mill Creek and Aberfoyle Creek. The report stated clean-up was complete, and no further treatment was recommended.
The ministry is currently reviewing the consultant's water sampling results, but based on qualitative information and visual observations made by the consultant in the report, the ministry is of the opinion the consultant's statement – that remediation has met the proposed targets to the extent that it is practicable – appears reasonable.
The ministry requested a plan for long-term monitoring of surface water, sediment quality and benthos to ensure natural attenuation is adequate. This work plan is to be provided by September 6, 2019, for ministry review.
For more information please contact:
Ontario Ministry of the Environment, Conservation and Parks, Guelph District Office 519-826-4256