Local Martial Artist Wins 5 World Titles
— January 13, 2020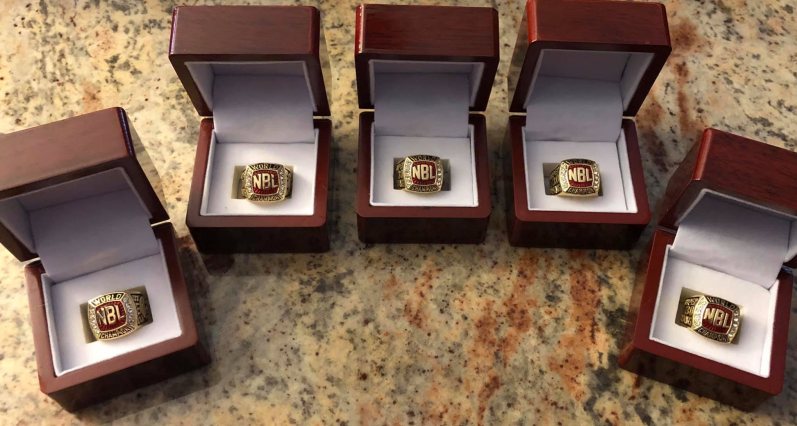 Nathan Skoufis, a 25 year old lifetime resident of Puslinch, did not get to have a typical Holiday Season this year. He competed at the year-end Annual 30th Anniversary National Black Belt League Super Grands World Championships in New York State. The Super Grands is a historic week-long event that ran from December 25th through January 1st with competitors travelling from all over the globe to compete. Practitioners of Karate, Tae Kwon Do, Boxing, Kickboxing, Mixed Martial Arts, Kung Fu and others all compete.
The National Black Belt League is the most prestigious sanctioning bodies for martial arts, ranking many of the top events throughout the globe. Competitors compete throughout the year in order to obtain a ranking for the year-end Super Grands tournament which is comparable to the Super Bowl of martial arts competitions. Skoufis entered the event as a "wild card" meaning he purposely entered the tournament unranked, having to beat every single person in his division. The final two fighters in their respective divisions then compete in the grand finale for the world championship title.
Skoufis was victorious and won the Overall World Grand Champion, a historic accomplishment. After this week's tournament, Skoufis has now secured his 21st World Title. Skoufis has won the world championships three years in a row and is now a 15x NBL World Champion. His first ever Supergrands World Championships was 2008 in Sacramento, California.
Skoufis began martial arts as a young boy in the spring of 2000, and now nearly two decades in the sport, he has represented Team Canada and is a 5th degree black belt. He won his first world title in 2007 in Atlantic City.
Skoufis says "I want to thank everyone who has supported me throughout my martial arts career, thank you to the entire community for your constant overwhelming support, I appreciate it so much. It is a surreal accomplishment, that has become a reality for me. A surreal accomplishment that is a dream come true. This title is one that I always wanted to win as a child… I hope this award shows that regardless of the city that you live in, regardless of the population, any goal is achievable. May 2020 bring you all health and happiness, thank you again and all the best. Nothing makes me prouder than to represent this amazing community on the international stage. It is really special to have won at the 30th Anniversary of the Supergrands World Championships that has been the proving ground for so many amazing world champions over the years. I can not believe it has been over a decade from my very first Supergrands tournament in 2008. I've really dedicated my life around this sport. The amount of sacrifices and commitment my family and especially my mom made to get me to this point being able to get to this point is very emotional for me.''