Puslinch Travels to Thailand: Bangkok Part One
— January 29, 2020
Our Roving Reporter, Margaret Hauwert, and her husband John are off to Asia again, this time to explore the Southeast Asian country of Thailand. We at Puslinch Today are grateful to Hauwert for sharing her adventures with us this winter season and eagerly look forward to finding what out interesting things she will find along the way.
Puslinch Travels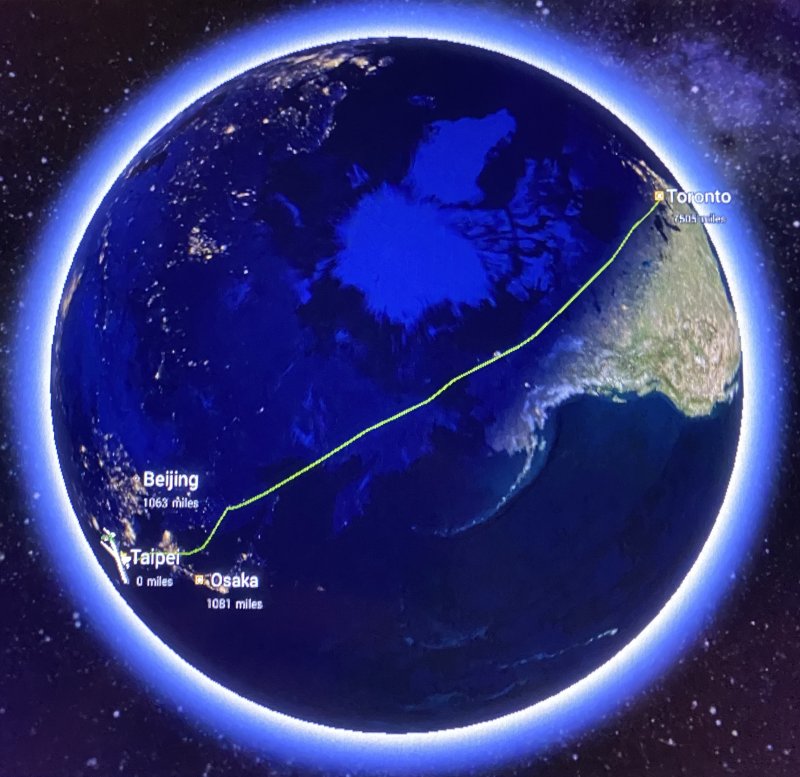 I know that there are a few people waiting to hear how things are going but I have been exploring so much that I have not had any time to write.
The flight to Taipei (17 hrs), stop over of 4 hours then off to Bangkok (3 hrs) was very uneventful. Thank heavens!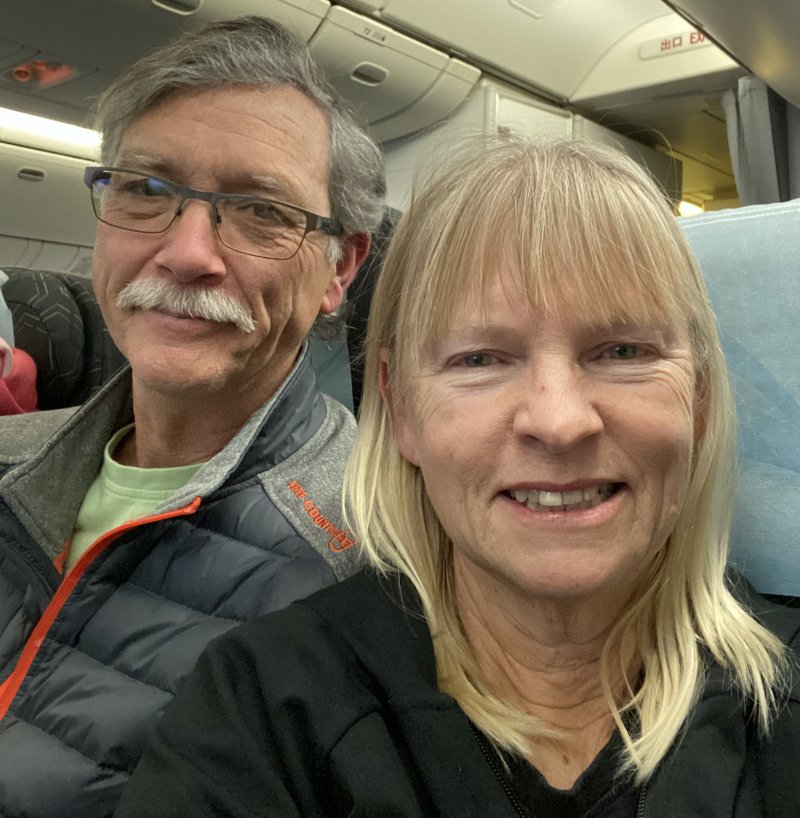 Our friends from last year, Gerry and Nina met us at the airport.This was helpful as we were staying in a different part of Bangkok than last time. Before leaving the airport we always get new SIM cards for our phones and once again we were not disappointed. The new cards cost us 600 baht ($25) each.This tourist plan gave us 30 days of use with 6 gigs of data, unlimited texting and 30 local minutes.I loved being able to board the train (30 baht=$1.30) and take it to the subway. At that point, we had to get an M (metro card) subway card to take us the rest of the way (300 baht each=$12.89) as this was going to be our most frequent mode of transportation, for our month long stay in Bangkok.
"This map is at every stop. It can also be uploaded on an app."
Things for me felt and looked different.I had a sense of urgency to want to explore this new area.We were within walking distance of three grocery stores (Tesco, Big C extra and a Tops) just like last year. However this area had much more to offer than what was on the BNB site. There were many eateries, local markets and two shopping plazas. It was like this place was made just for me and I hadn't even made it to the condo yet!
Our condo was a short 3 minute walk from the subway exit. Our new digs were located on the 36th floor of a 38 floor building.Amazing! This time however, the security in this newly built building was tight.We were directed to go to the business office and had to give a digital imprint of our thumb.It immediately gave me an Orwellian feeling. It was even weirder when this was the way you had to use the elevator to get to the different floors. Upon reflection of this unique way, I wasn't sure if I should feel very safe or was it too much big brother? Being that there are three elevators everything is very quick and that is a good thing.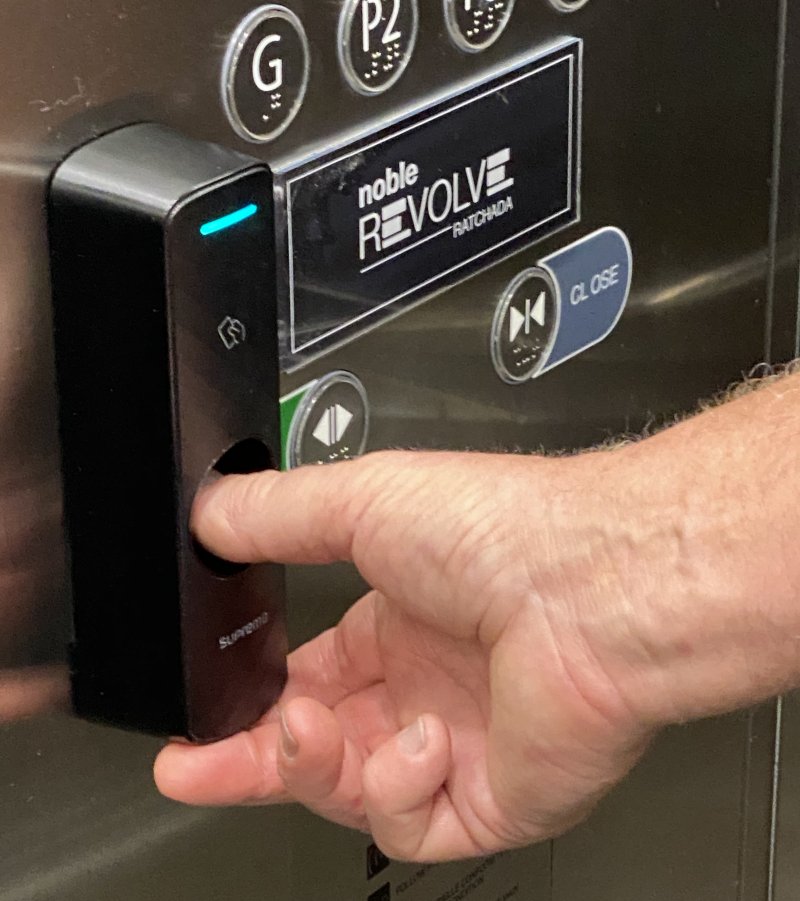 "Just looking at this picture reminds me of how unnatural it was at first."
My next job was to stay awake as it was 5:30 a.m. Canadian time but 5:30 p.m. in Bangkok. It was an early night for sure.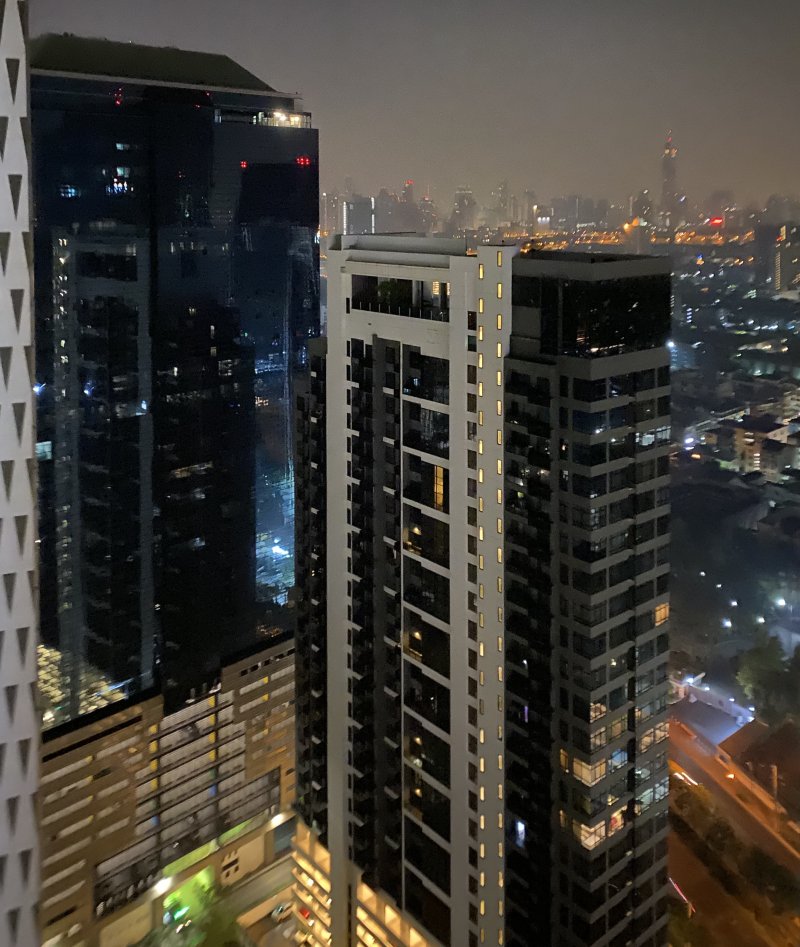 "Looking out our balcony window at night."
As we set upon unpacking, I was glad that I had packed many food items so that we didn't have to go out to eat right away.As I have stated before the Thai people are not big cereal eaters so our suitcase was full of cheerios and oatmeal.Trying to eat a healthy breakfast for me was very much on my mind so I brought all the fixings needed especially cinnamon, multiple power bars (good for the airport lay overs), two tins of coffee (very expensive here) and olive oil (another expensive item).My wardrobe choices were very different as well.I had packed more light dry climate t shirts and skirts, as all temple visits require this attire.
It took us 3 days to get use to the time change but much longer to acclimatize to the temperatures of the constant 30 degrees with humidity making it even hotter.So while you are shovelling snow in Puslinch, I am swimming in an outdoor pool in Bangkok.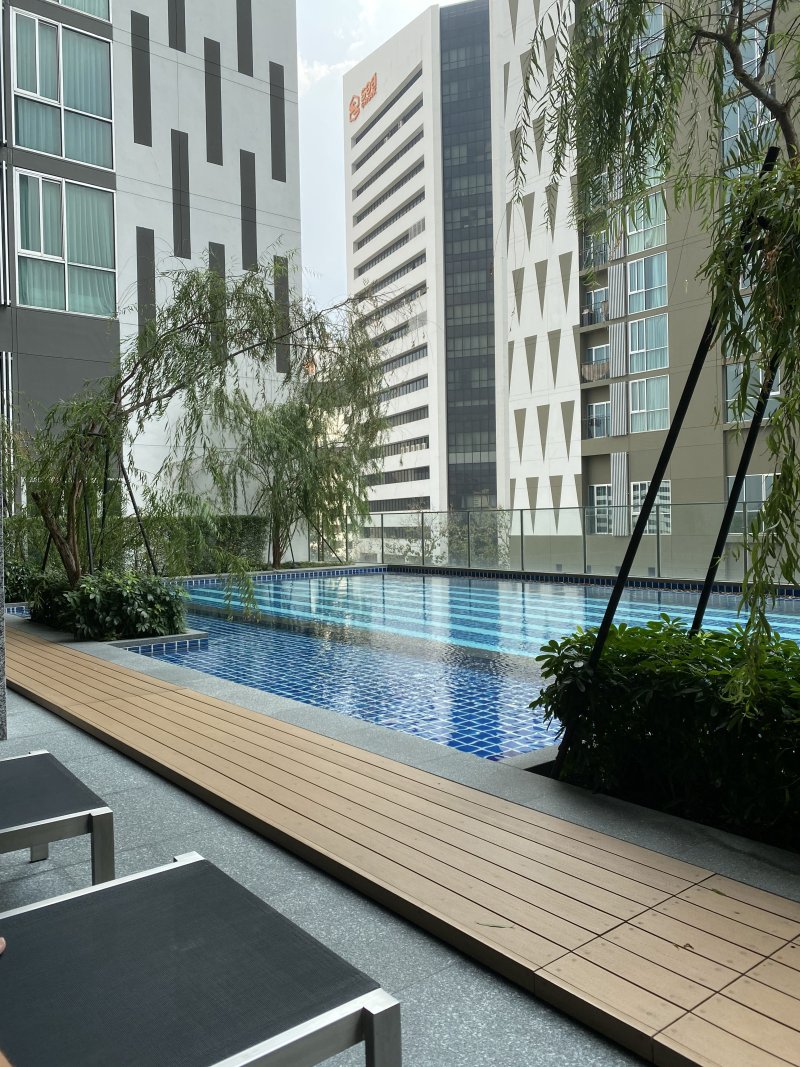 "I prefer this to shovelling snow."
Looking forward to sharing more articles.
Margaret Hauwert