Puslinch Travels Part Three: Coming Home From Vietnam Amid the COVID19 Crisis
As I sit and read the digital daily news about what is happening around the world it is concerning to me about how the virus is now spreading faster and wider than here. Having lived with the Covid19 outbreak for the last seven weeks it has made me sit up and take notice of things that I cannot control and how to deal with it in a non panic mode. We were lucky and we know it. Hand washing, sanitizing and mask wearing is automatic now. Even though the tourist industry here in Hoi An, Vietnam has substantially less tourists compared to last year. Everyday there seems to be less than the week before. Words like hoax, fake news, under control continue to worry me.
As we connect and meet several people from Canada at our hotel, we have all been wondering and chatting out loud for the past week "should we be preparing to go home early?" So last night (Saturday, Mar. 14th) we all went to bed as usual. Then BOOM all of us woke up to many emails, WHATS APP messages and Facebook posts about the need for all Canadians to fly home. To say the least we had a lively discussion at the buffet breakfast table. After twenty-four hours, and many flights rebooked everyone is much calmer about the next step.
Now unlike other countries, Vietnam has taken the virus very seriously. Whenever there has been a new cluster, the police visit the hotel and either there is an immediate quarantine or a swab taken to test for Covid19. It is very slick and reassuring.
So to leave a country that appears to have their act together to go back to a country that is just beginning to deal with the virus, leaves me feeling a little uneasy. Regardless of how other Canadians feel about everyone returning, there is no choice. What I didn't realize, was when a global emergency is called, some insurance companies give you ten days to return or no coverage (unless there are special circumstances). Yes, these travellers fit that criteria.
At this moment, we are free to move around the town but all state run activities (Ba na Hills, marble mountain etc) are closed or about to close. We do however, have access to a pool, bicycles, some restaurants (many have limited hours being that there are few tourists), an abundance of food, a beautiful beach and stellar weather.
So no need to panic, as it is just a change of plans.
On a side note, we do have LOTS of toilet paper! Yes, I have been sent many clips about what is happening back home with the white stuff. Oh, brother.
By Margaret Hauwert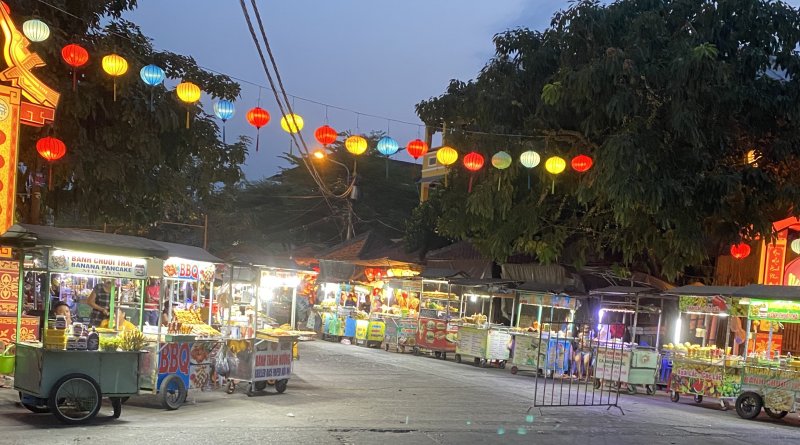 This down town market should be overflowing with visitors. It was so sad to walk down and see no one at the stalls. You can't help but think "What will they do when everyone leaves?"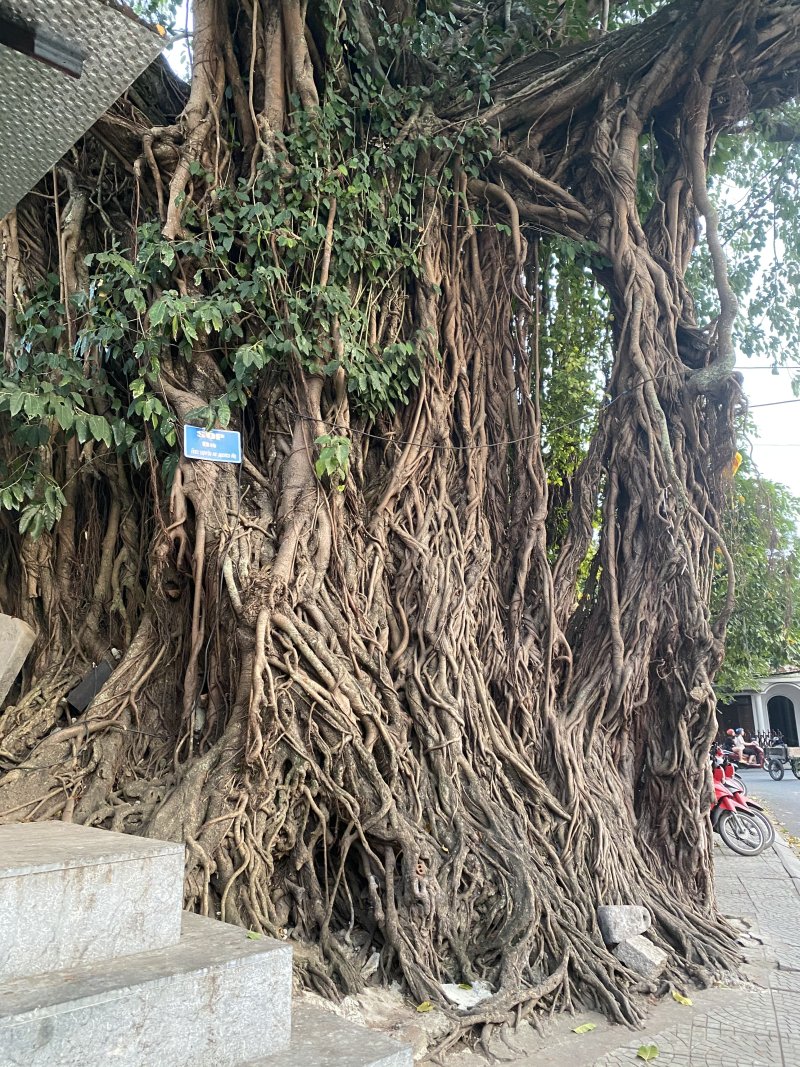 This tree located in the "old town" in Hoi An is one of my favourites to visit. I love looking at the intertwining of the roots.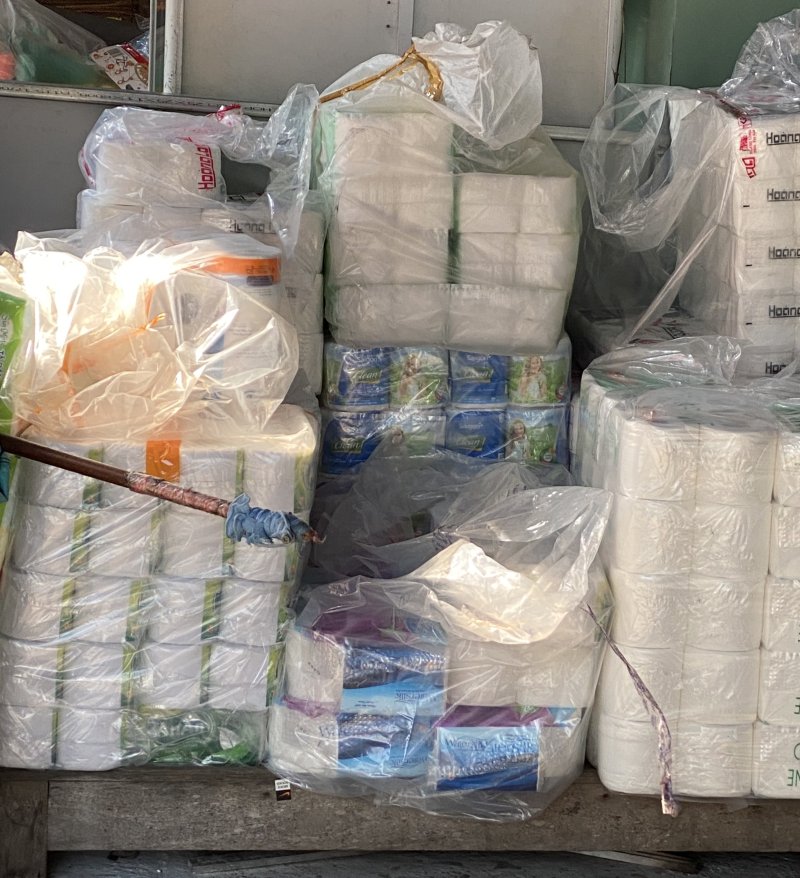 No panic buying of this commodity in our vacation destination. This was one of many pictures that I sent back to relatives in Canada.
The thing I LOVE most about traveling is meeting a variety of people from all walks of life, ages and travel experiences. I always learn something new everyday.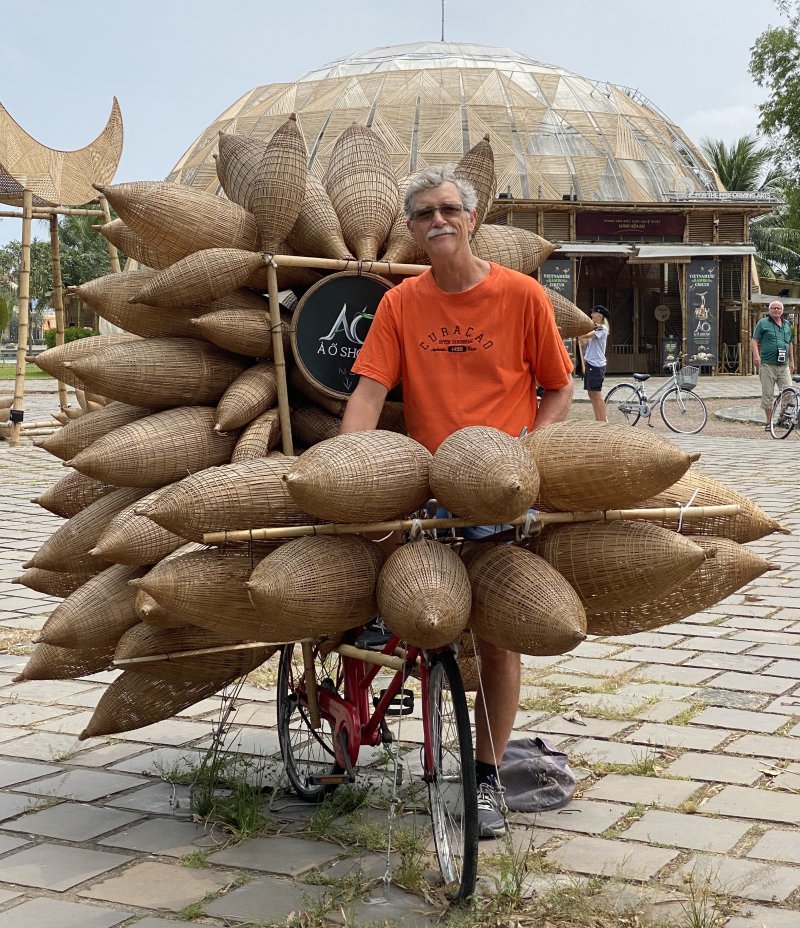 If you are an avid fan of the tv show, Amazing Race you will recognize these vessels on the bike. This bike was for decoration purposes only. I found out that this is the way farmers use to carry rice.
This beach in the past usually has many people walking up the shoreline daily. It was nice to not have so many this day. Hope you enjoy listening to the waves as much as I do.