Wellington County Library Staff Producing PPE With 3D Printers
— April 8, 2020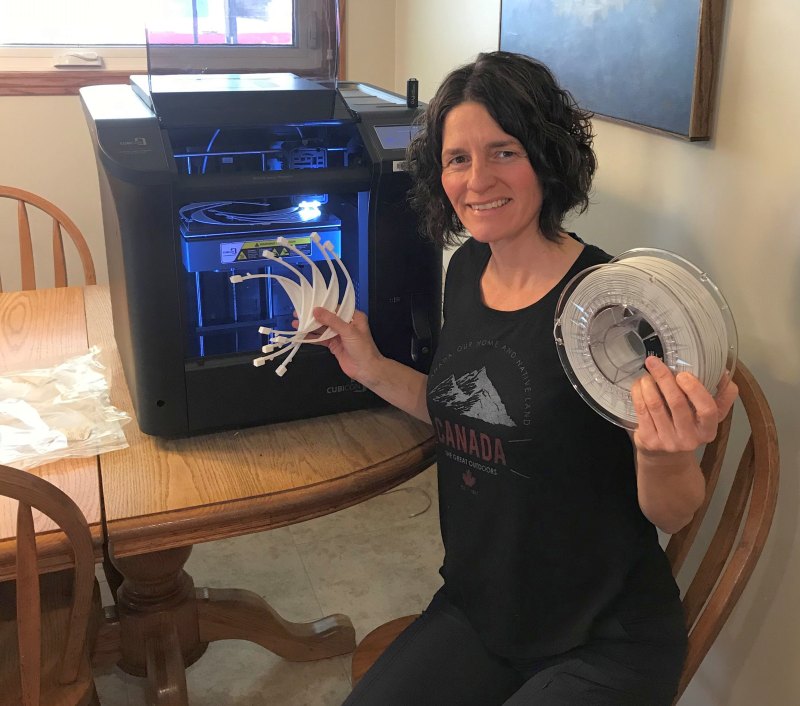 Wellington County Library staff have partnered with the Upper Grand District School Board as part of a community-wide effort to produce Personal Protective Equipment (PPE) face shields to frontline workers.
Using 3D printers, library staff are producing components for PPE face shields to help protect frontline workers against the COVID-19 virus.
To date, the Upper Grand District School Board and their community partners have produced over 1,000 face shields for first responders.
"I'm so proud of our library staff for stepping up and helping produce components for lifesaving PPE face shields," said Warden Kelly Linton. "By using our existing 3D printers, staff are able to help produce critical PPE that is reusable."
The Upper Grand District School Board team is currently producing PPE face shields for:
Groves Memorial Community Hospital
Guelph General Hospital
St. Joseph's Health Care Centre
Stone Lodge Retirement Residence
Guelph-Wellington EMS
Wellington Terrace Long Term Care Home
The Upper Grand District School Board team concentrates on design, production, community outreach and delivery. The team will continue to produce PPE face shields for as long as there is a need.