Bob Gordon – In Memoriam
— April 10, 2020
Puslinch recently lost one of its long-time community leaders. Robert (Bob) Gene Gordon passed away at Guelph General Hospital on February 29 at the age of 81.
Bob contributed in so many ways to life in the Township over his many decades of public service, as photos displayed at the celebration of Bob's life at the Puslinch Community Centre on March 8 illustrated so touchingly.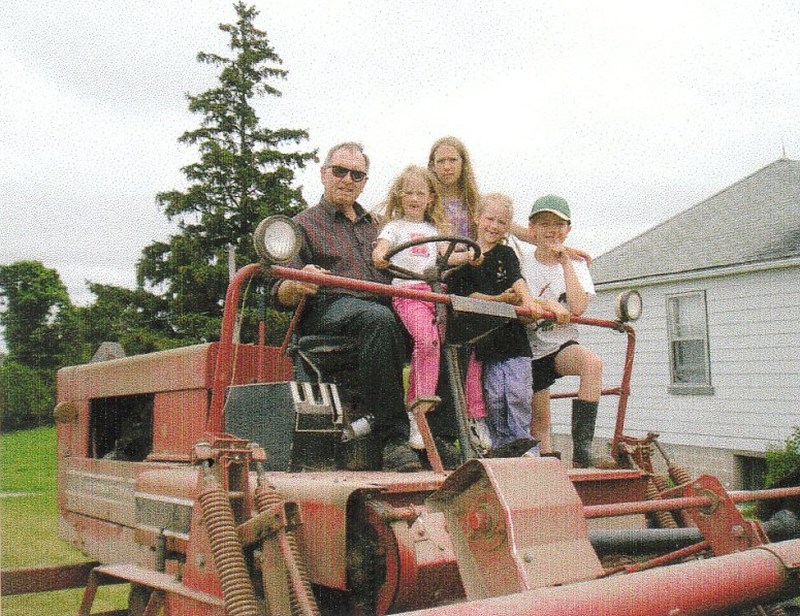 There was Bob as a young man in a newspaper photo from 1965 receiving an award for winning the Junior Farmers Provincial Debating Championship with his teammates. There were many wonderful photos of Bob with his family over the years: parents, siblings, his three children and four grandchildren, nieces and nephews and, most recently his one-year-old great grandson. And, of course, there were photos of Bob farming – loading hay with his tractor and driving his swather, illustrating his absolute "Happy Place."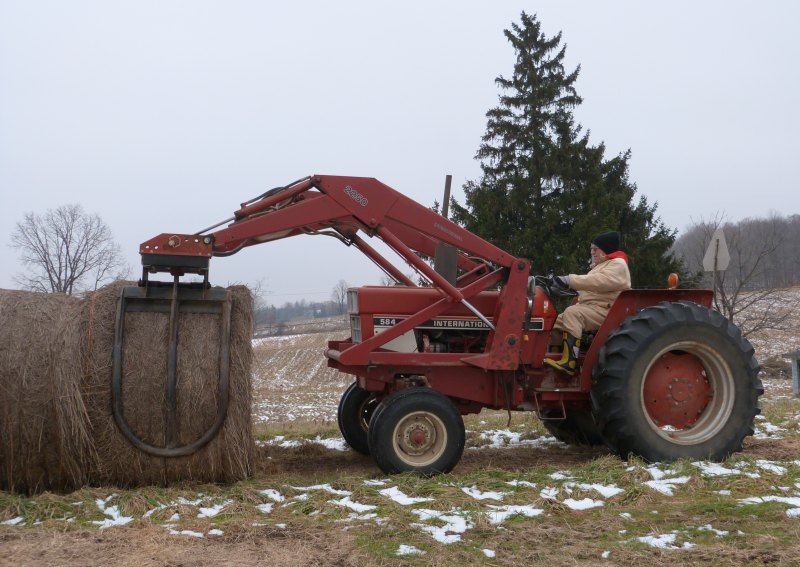 Bob was a Puslinch firefighter, a founding member who began training in 1968 in preparation for service in 1969 through to being Fire Chief from 2008 to his retirement – after 45 years of service – in 2014. He also served many years as a Puslinch councillor and chair of the planning board.
In 1971, a Skiroule snowmobile franchise became available, owned by Bob Hilborn at the time. This is when Bob Gordon, Bill McLean and Glenn Leachman decided with their combined skills and work schedules, they would make a good team to purchase the business. This would be the beginning of Aberfoyle Snomobiles in the old blacksmith shop, where it still currently operates. In 1976 Skiroule snowmobiles were no longer manufactured and Arctic Cat snowmobiles came on the scene. Bob remained a partner for approximately 10 years before leaving Glenn to continue the business on his own.
Bob was also an active member with the Loch Buie Snowmobile Club for many years, acting as the secretary/treasurer. He committed many weekends of his time providing classes for young riders to obtain an operator license prior to being old enough to acquire a driver's license.
In its originality, the local schools were part of the Puslinch Township School Board. Bob was the secretary for the School Board and in later years drove school bus as well. Being remembered by many students for his classic smile and shake of the head.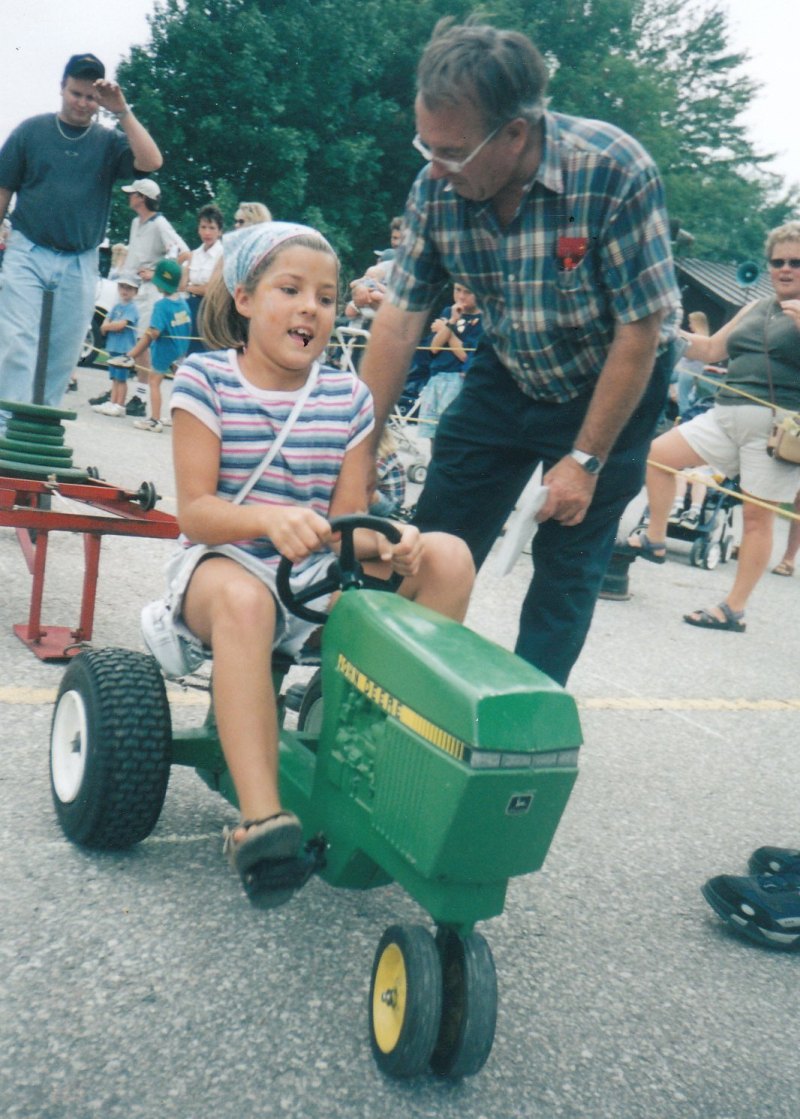 Bob devoted many hours to the success of the Aberfoyle Fall Fair. He was the Fair President in 1989 and 1990(its 150th anniversary). He can be remembered for the blue shack he built and would haul out to the tractor pulls every year on his yellow wagon to do all the announcing. He was the organizer for the kid's tractor pull, including building the miniature pull sled, and photography judge right up until 2019.
Mark Crow, who was one of the impromptu audience speakers at the celebration of Bob's life, recalled how Bob and his father Bill (who were both born the summer of 1938) shared so many good times together.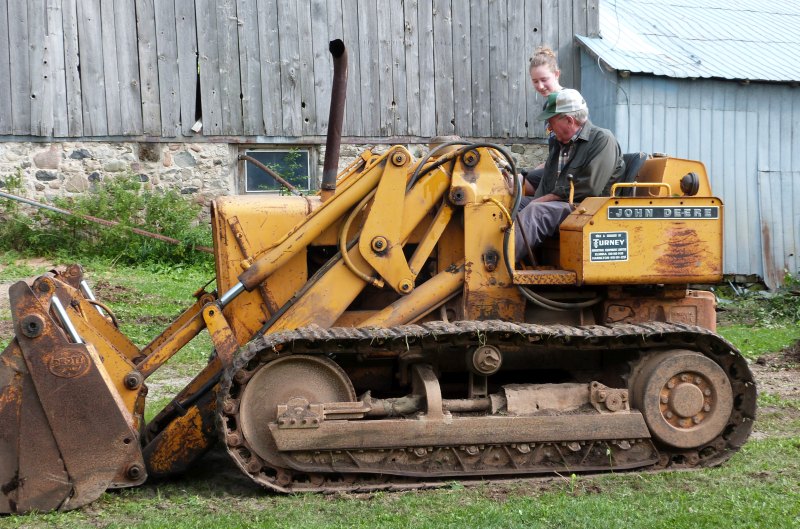 One afternoon about a decade ago, Bob, Bill and Dick Visser were shooting the breeze on the edge of a field, as farmers do, when Bill told a story from their school days that had Bob laughing and reminiscing himself. Dick remarked that they should write down their old timer stories as Wisdom of the Elders of Puslinch. Bob and Bill laughed that the best stories weren't suitable for print! So sadly, such a book never came to be.
Bill used to joke that most farmers spent each day hoping their equipment wouldn't break down, while Bob instead hoped that it would, just so he could fix it. Bob was an exemplary mechanic and his inquisitiveness about how things worked also led him to be at the forefront of personal computers as they transformed life in the 1980s and 1990s.
Mark also recalled how Bob taught him to witch (or dowse) for water, a skill that Mark thought was a folk tale until the copper wire Bob had crafted for him responded strongly to an underground seam of water. Yet another skill that Bob had mastered!
Bob will be missed by so many because he touched so many. We are inspired by the life he led. Bob, like so many in his generation, worked hard, had an incredible breadth of practical knowledge, and cherished family and community. We will always remember him in our hearts.
by Lisa Gordon and Mark Crow.