Sunrise Riding & Learning Centre Therapy/Memorial Forest Celebration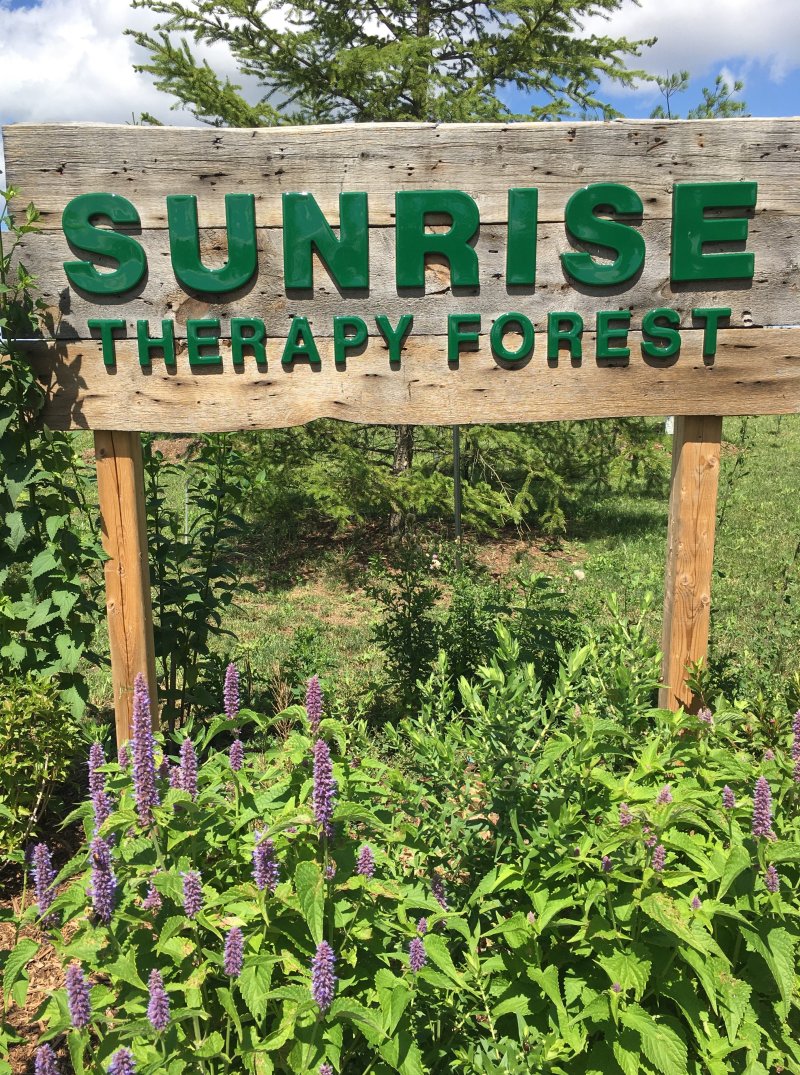 SUNRISE THERAPEUTIC RIDING & LEARNING CENTRE THERAPY/MEMORIAL FOREST CELEBRATION

Sunday, September 27th ,2020

Sunrise is planning a socially distanced outdoor celebration to remember and
honour family members, friends and front-line workers. In 2019, the first year of this fledgling forest, close to $18,000 was raised to support farm-based programming for children and adults with disabilities, through donations to name mature trees and benches in memory and honour of family and friends. This is truly a win / win project that reaches out to the community in a very meaningful way.
We are adding two significant elements to this fledgling forest in 2020. First, sadly the beloved Guelph children's author Jean Little died in February this year, and we want to remember her. Jean was a great friend to Sunrise, and over the years attended many of our events, signing her books and talking to our children, until her failing health curtailed these visits. This year in the forest we are naming the 'Jean Little Reading Circle' in her honour, to be a lasting memorial to an incredibly special woman.
In addition, during this challenging time of the COVID 19 Pandemic, we want to honour all the Front Line and Essential Workers from our surrounding communities who have so generously risked their own health to ensure others are safe and cared for. This will take the form of the 'COVID CIRCLE' of trees, that will remain as a living tribute to these local heroes in the years to come. Consider crowd funding, with extended family members, a neighourhood group or business, to honour the dedication of Front Line and Essential Workers during the 2020 COVID19 pandemic, knowing that your tree in the forest 'COVID CIRCLE ' will not only stand to raise awareness for future generations, but at the same time support programs for the most vulnerable children and adults in our community.
So although during a pandemic may not be the perfect time to raise the same amount of funds as we did last year, it is still a time to give thanks in 2020 and to remember and honour the many people who have had a positive impact on our lives .
For further information, or to name a tree or shrub, please contact Lynne O'Brien at 519-837-0558 x31 or [email protected]