Bryan May Visits Sunrise Therapeutic Riding & Learning Centre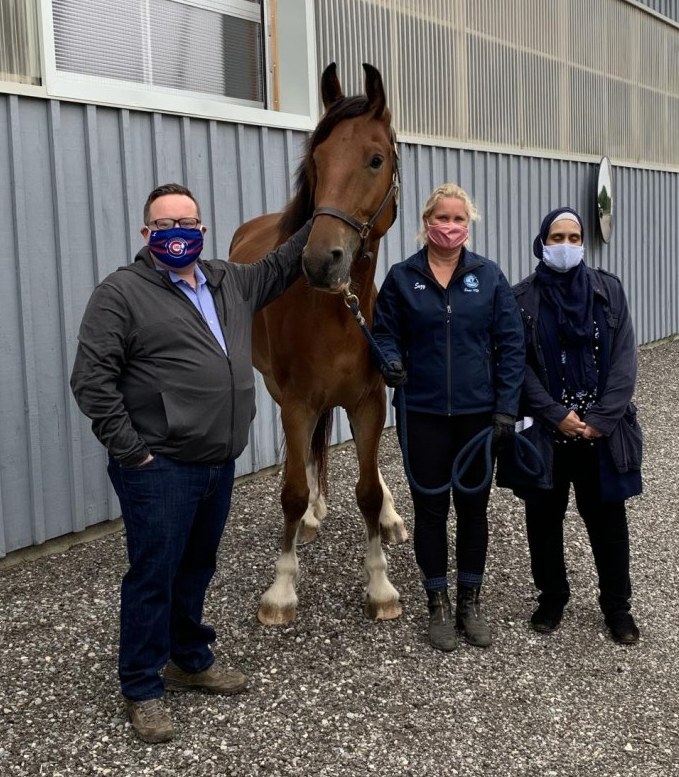 Liberal MP Bryan May, Cambridge & North Dumfries & North Brant, visited Sunrise Therapeutic Riding & Learning Centre on Tuesday, September 5th.
During his visit he met staff and board members and the Steering Committee members who are
working on plans for an innovative building project to include some Residential suites, a Respite 
facility and an expansion of the present farm based Life Skills program.
Sunrise has been providing therapeutic riding programs for children and adults with disabilities from Cambridge, Guelph and many surrounding communities for the past 38 years. The considerable experience gained from working with hundreds of families over this time, has 
highlighted the need for Respite programs. There is a particular need to accommodate  adult 
children over the age of 18, where  the waiting lists for service  are over five years. This not only impacts the adult with a disability, but  also the  parents of that adult child who are still providing fulltime care.
A tour of the Sunrise facility gave MP Bryan May the opportunity to discuss the proposed barn 
extension that will accommodate additional programming and address the current waiting list  
especially for students from school Special Education classes – 12 schools on the waiting list.
The plans for the proposed new Respite / Residential and Life Skills programs were also discussed.
Appreciation was expressed to Bryan May for taking time out of his busy schedule to learn more 
about this innovative building model on the doorstep of the constituency he serves.