By Margaret Hauwert
The sun was shining and the smell of chicken barbecuing hung in the air. The annual Aberfoyle Fall Fair dinner like everything else connected to our Covid environment was changed to an outdoor pick up event. Thanks to the on going support of the community, this fundraiser sold 325 tickets. The funds raised at this event will allow the fair to pay some fixed yearly expenses and to start to prepare for the 2021 fair (fingers crossed).
Due to limitations by the health board and the province the fair is hosting some virtual events. Please check out the website (https://sites.google.com/view/aberfoyleagriculturalsociety/home) for the colouring contest and the photography contest (it can also be dropped off at the library or mailed [email protected]). For a variety of reasons, ribbons and the satisfaction of a job well done will be the prizes this year. Due date for these items is Sept. 30th.
Looking forward to seeing all the different pictures.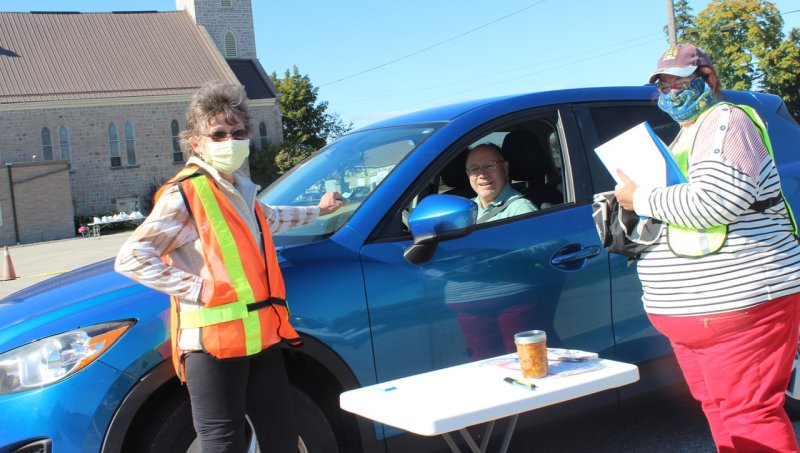 Arlene and Joanne greet the first customer of the afternoon.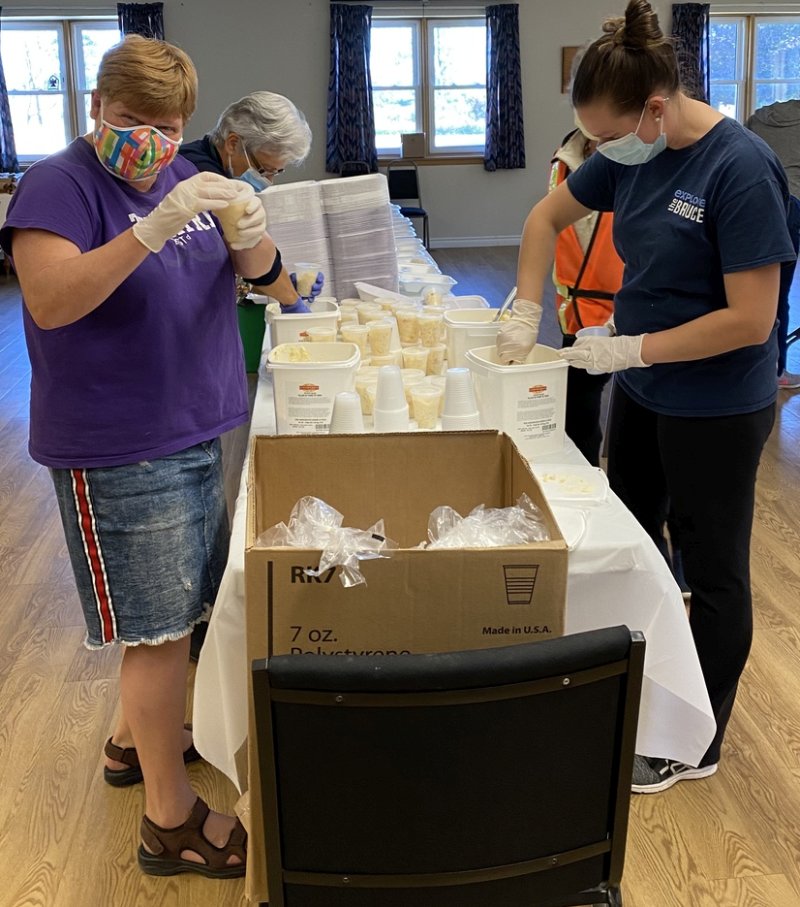 Jane, Jen, Audrey, Mary Ann and Meghan spent many hours packing all the food. Thank you ladies.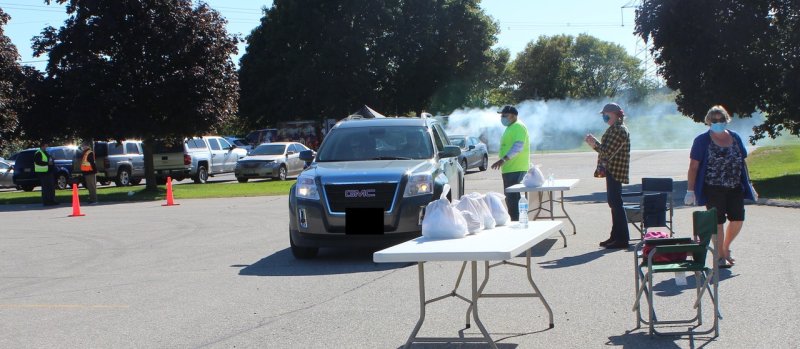 Vinnie and Barry were the second line of defence to help sort the cars into three lines. Don, Wendy and Barb were the last step for the pick up.