Mill Creek Stewards Ask You To Think About Aggregate Extraction In Puslinch

Please see bottom of article for all figures referenced below.
The first year of the new decade 2020 has been anything but normal for Puslinch and the rest of
the world thanks to COVID. However it's important we don't let a virus, however serious, cause us to
lose sight of the other important challenges Puslinch faces, including the continued extraction of
gravel/aggregate, in particular the massive extent to which it:
threatens the representative power of our Township politicians
threatens the validity of municipal land planning
threatens short-term Township budgets and long-term budget planning
threatens the investments and lifestyle of Puslinch residents who based their home
purchases on planning map assurances
threatens the budgets of Puslinch residents who are required to subsidize the aggregate
industry and
threatens the right of future Puslinch generations, to a community with safe water and
critical habitats like the Mill Creek.
Our pioneer ancestors built us a prosperous foundation from gravel, using it for secure fieldstone
homes, prosperous well-drained farmland, and smooth connecting roads. Now that same gravel
threatens the Township: a threat originating from
the extent of gravel-bearing land in Puslinch,
the many valuable functions gravel provides to our province,
new regulations regarding gravel introduced by our province and
Puslinch's past history of unstintingly supporting the province's gravel needs.
Let's be clear. No one questions the importance of gravel, the need for gravel or the presence of
extensive gravel in Puslinch. What is in question is whether the Puslinch community's rights to a
healthy, viable community are being fairly balanced with the aggregate industry's right to gravel
extraction. The existing dubious "balance" is leaving significant holes in the fabric of our community.
Those holes are both directly in the landscape and indirectly in Township revenue. In fact harvesting
Puslinch gravel for use by Ontario has left so many holes in our landscape that Puslinch has earned
the unenviable title of the "Swiss Cheese Township".
The obvious holes are the landscape holes, often ponds. It's important to recognize there has been
conscientious rehabilitation of some pits on the part of primarily small gravel companies. Far too
many pits however, especially belonging to the larger companies, have been left dormant for future
use, rehabilitated to an un-natural "natural habitat", rehabilitated with a veneer of usefulness, such as
a non-productive field or fishery or simply not rehabilitated. A University of Waterloo study (Fig
1&2), concluded, "rehabilitation efforts are falling short" and "not enough to moderate
environmental and social impacts." Puslinch's landscape is at particular risk because so much of our
land is considered gravel worthy: in fact according to new provincial regulations, if we include
required buffer zones around aggregate worthy land, almost 90% of Puslinch (Figure 3) is potentially
protected for aggregate and theoretically outside Township jurisdiction.
The less obvious hole is in Township revenue but it is equally as serious. If it weren't for you and I
paying extra taxes to fill that hole, the resulting revenue imbalance would be making much more
obvious holes in our community structure, impacting us every day including:
unplowed, unsafe winter roads or inadequate fire protection due to insufficient funds for Township equipment,
road access, building and industrial by-law infractions due to insufficient Township funds for
enforcement and prosecution,
minimally maintained recreational facilities due to insufficient funds for Township staff and
numerous Education and County related insufficiencies, including school programs, library
open hours, and access to plentiful, safe drinking water.
Fortunately you and I have so far, paid the extra taxes necessary to fill this hole but the following
four significant revenue inequalities associated with gravel continue to dig that hole deeper:
MPAC's assessment of minimal property values for gravel pit lands.
no revenue legacy from aggregate properties following questionable rehabilitation
decreases in property values associated with land neighbouring gravel pits and
increased Township costs associated with aggregate, in the form of haulage roads: over and
above revenue derived from aggregate tonnage levies.
The revenue hole dug by these four factors is in the millions of dollars every year, and individuals
like you and I have to make up the difference.
Let's be clear once more! We're only insisting the gravel industry as part of their balanced
responsibilities, pay the same dollars you and I and other industries in Puslinch do, for the services
they receive along with the supporting community structure. That's called fairness and includes
preventing gravel companies from leaving Puslinch saddled with a future legacy of expensive pit
rehabilitation bills like those left when oil companies abandoned their wells by the hundreds last
year in Alberta's townships. We're talking about balanced rights and responsibilities and it underpins
the stability and functionality of any group, no matter whether it is a school team, a township, a
company or a nation.
There is no doubt our gravel companies can work hand-in-hand with their Puslinch community,
making comfortable profits from their right to extract resources, while responsibly paying fair taxes
and leaving Puslinch with positive revenue legacies. One win-win example on County Road 34 is a
gravel pit where gravel resources were purposefully only partially extracted. The remaining land was
then far more profitably developed, for luxury "lakeside" homes around the water filled pit "lake",
generating maximum revenue for the corporation and a long-term revenue legacy for Puslinch.
Unfortunately most pits are doing the opposite and with provincial support, extracting well beyond
their original site parameters with respect to area, depth and duration, which leaves no potential for
a revenue legacy.
As it stands, the province's over-riding prioritization of aggregate over local municipality rights,
illustrated by recent changes to the Provincial Policy Statement and the Aggregate Resources Act, is
not only creating Swiss cheese out of today's Puslinch landscape and budget but also threatening
tomorrow's Puslinch by:
not accepting municipal land planning decisions through appeals to provincial ministries and bodies.
not adhering to mutually agreed upon pit site plans for surface areas, depths, restricted
areas and durations of extraction, through appeals to provincial ministries and bodies.
not adhering to provincially dictated requirements for progressive rehabilitation of working
pits and final rehabilitation of exhausted pits, through appeals to provincial ministries and
bodies.
not enforcing hauling routes.
not paying fair property tax contributions, through appeals to provincial ministries and
bodies.
not ensuring pits are left as positive legacies for the community.
Especially since any appeals go to branches of a government, which happens to be the single largest
consumer of gravel in the province. Could there be a conflict of interest?
This November is likely to see a particularly critical application for rezoning, coming before
Council. The application will request rezoning of the 200 acre Edward Lake farm (Fig 4), from
agricultural use, to aggregate extraction use. This is particularly critical because the Edward Lake
farm ticks every one of the boxes against rezoning approval. If this property can be rezoned, then any
Puslinch property can be rezoned making this particular approval a threat to all our homes.
The Edward Lake farm on Concession 2:
is bordered on all sides by streams and associated wetlands, including the Mill Creek, our
Township's largest cold-water fish habitat (Fig 5).
lies in the middle of Puslinch's largest Greenland area defined by the County's long-term
planning (Fig 6).
is 80% floodplain and 15% wetlands, whose floodplain nutrients have made this farm
profitable for almost 200 years (Fig 5).
lies across the Mill Creek from a massive 1500 acre gravel pit sprawl, whose cumulative
effect on Mill Creek can only be detrimental (despite conclusions from gravel company generated statistical studies), and would be significantly more detrimental if below watertable development were to be allowed on both sides of the creek (Fig 7).
has generated significant property tax revenue each year as farmland, which would be
substantially reduced in the short-term as an active gravel pit and drastically reduced in the
long-term: drastically because extraction from a flood plain can only result in a water body (pond), and no taxes are owed on water acreage.
has the potential for residential severances compatible with its continued agricultural use, which could generate significantly increased property tax revenue.
In summary, our Puslinch community is at a tipping point and this zoning decision on the Lake
property will play a vital role in determining which way we tip. Now is the time to stand up, not only
for these irreplaceable parts of our community's land and waterscape but also for our Township's
capacity to govern/plan, based on local input and balanced rights and responsibilities, both between
the various parts of our community and between our levels of government.
Puslinch residents through our municipal Council, are more than ready to help Ontario grow by
providing a fair share of gravel but only when gravel extraction is part of a long-term healthy
community plan developed locally. Until the gravel industry shows itself willing to balance the rights
it demands with the responsibilities it owes to its community, there needs to be a moratorium on new gravel pit licenses. For the immediate future, the community must support Council in refusing to
rezone this Lake farm property for gravel extraction, both as a signal to the aggregate industry and
the first step towards the more balanced relationship needed between the gravel industry, the province and Puslinch. The resulting win-win relationship will in turn foster a more viable and prosperous gravel industry and Puslinch community. That's fairness for everyone.
Please take a moment to reflect on the importance of this balance, starting with the Lake property
application for rezoning slated for later this November, both for its effect on your family, your home and your income and on our community's prospects for a healthy, prosperous Puslinch. Contact our
local MPP [email protected] to express your concerns, and contact our local councillors to
express your support at puslinch.ca . Please feel free to contact us at [email protected] for
more information.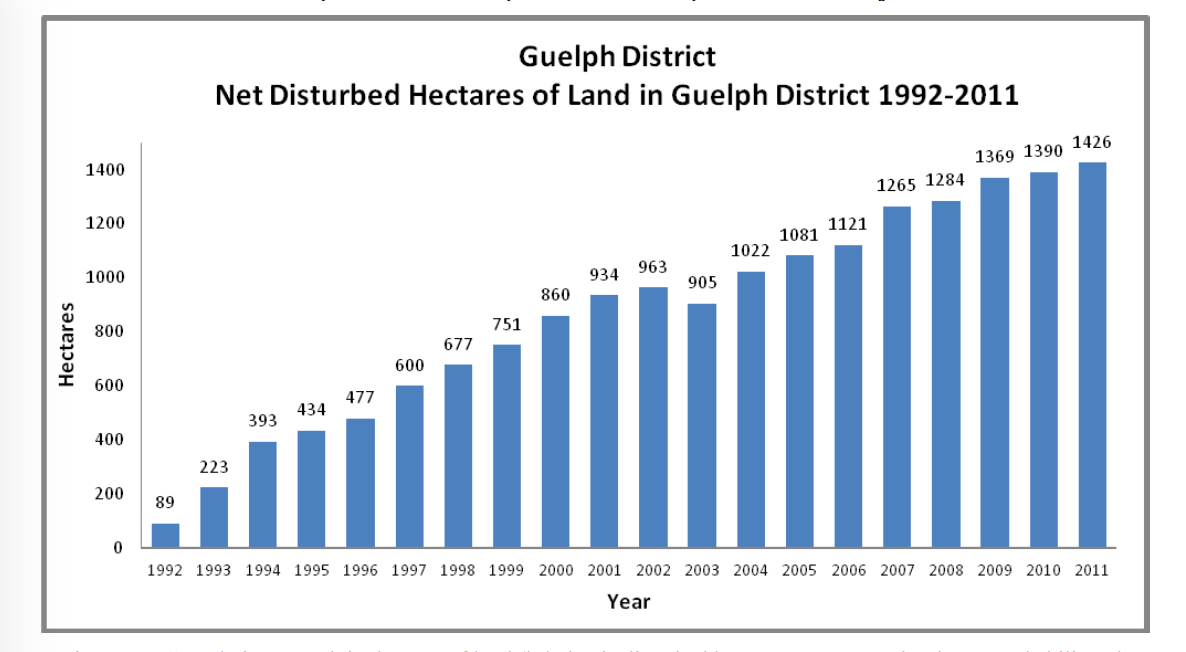 Figure 1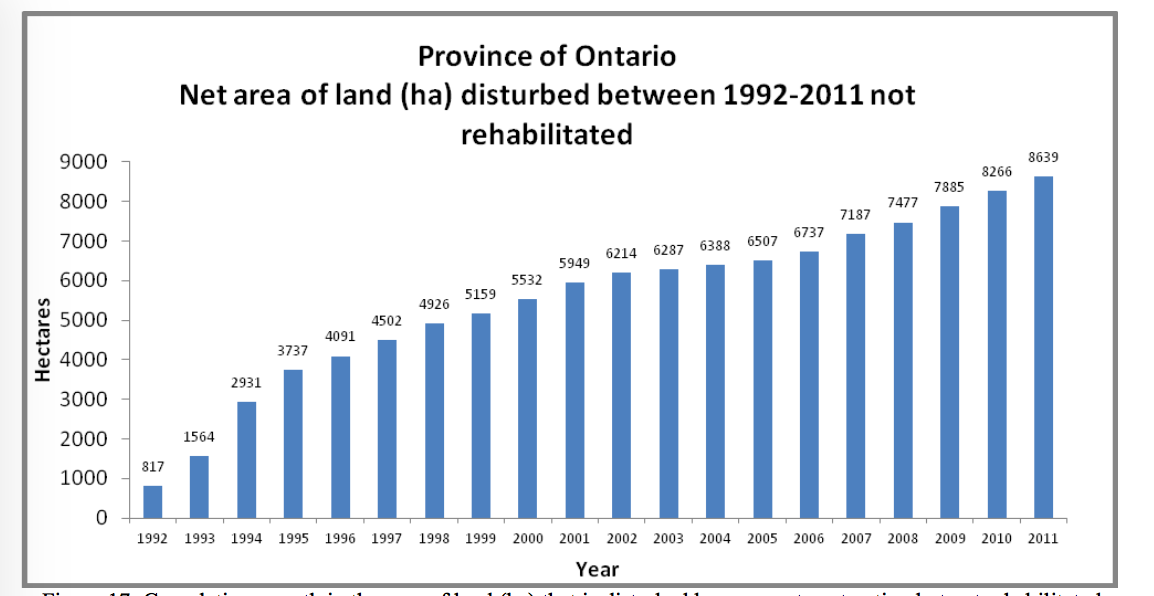 Figure 2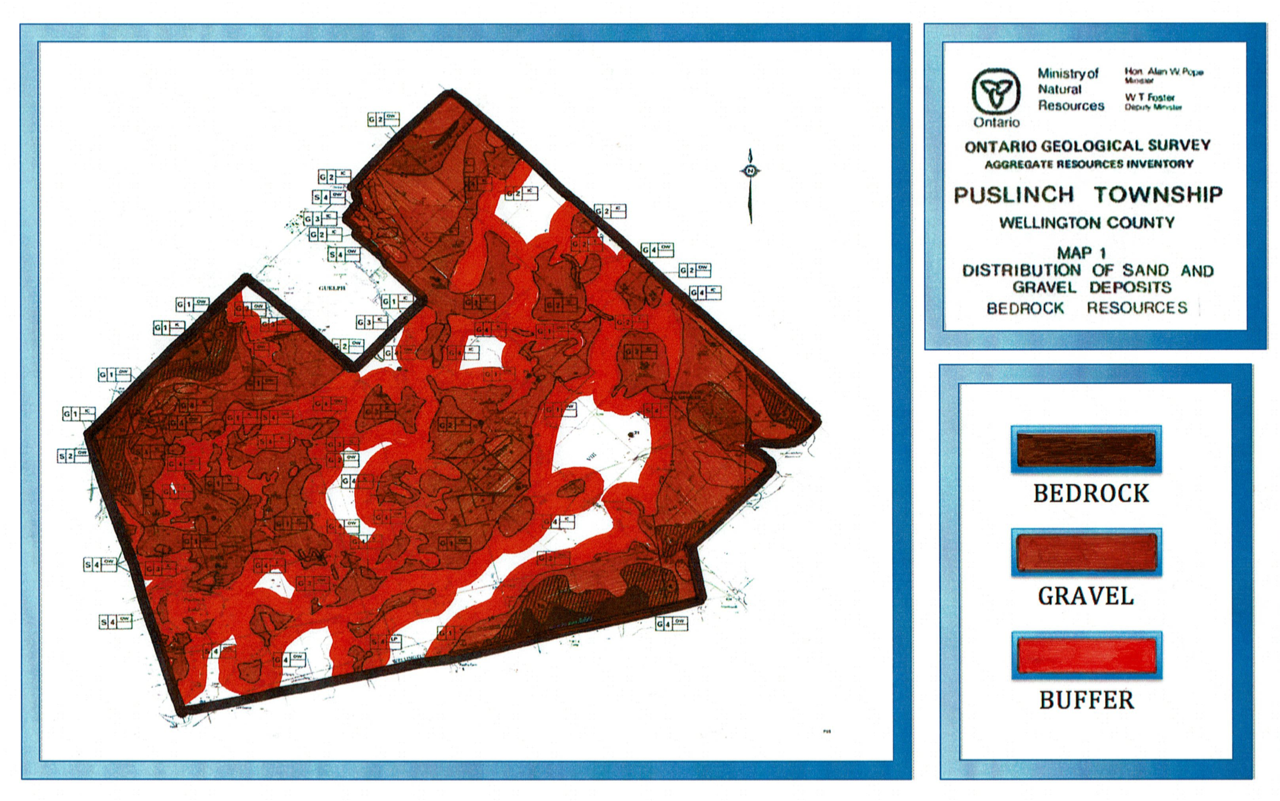 Figure 3



Figure 4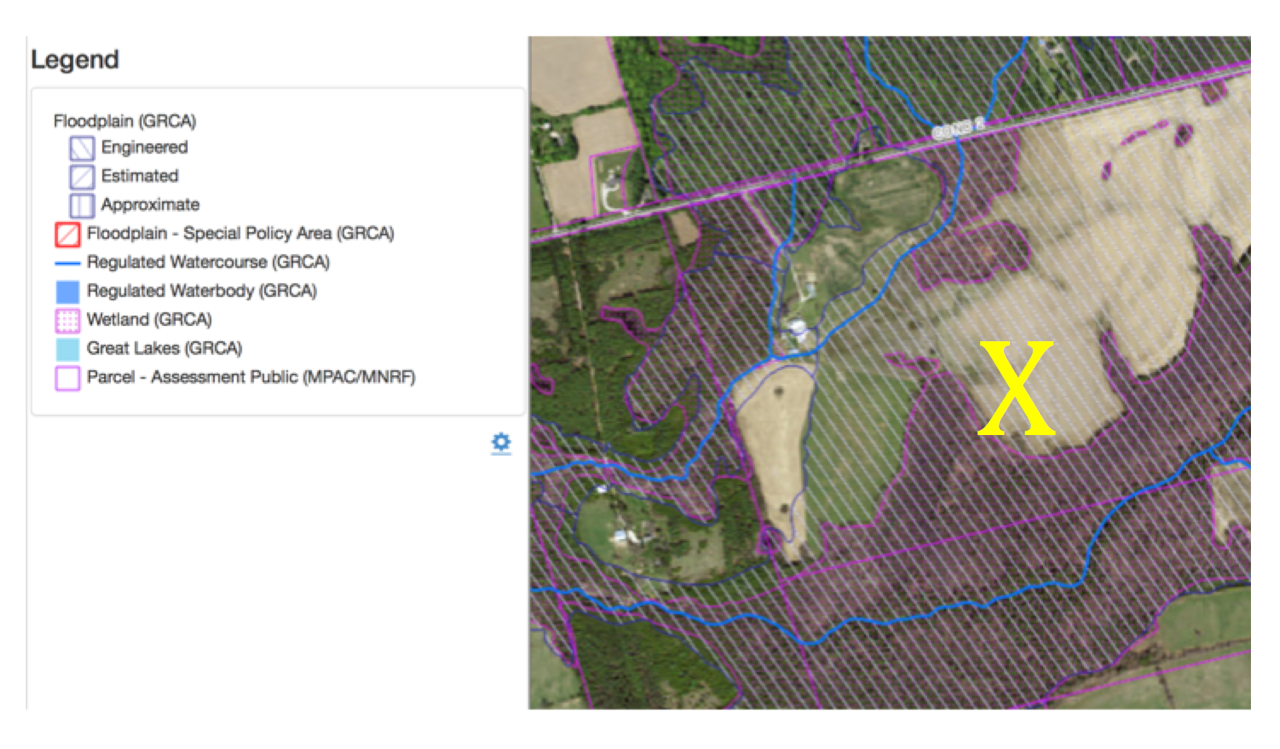 Figure 5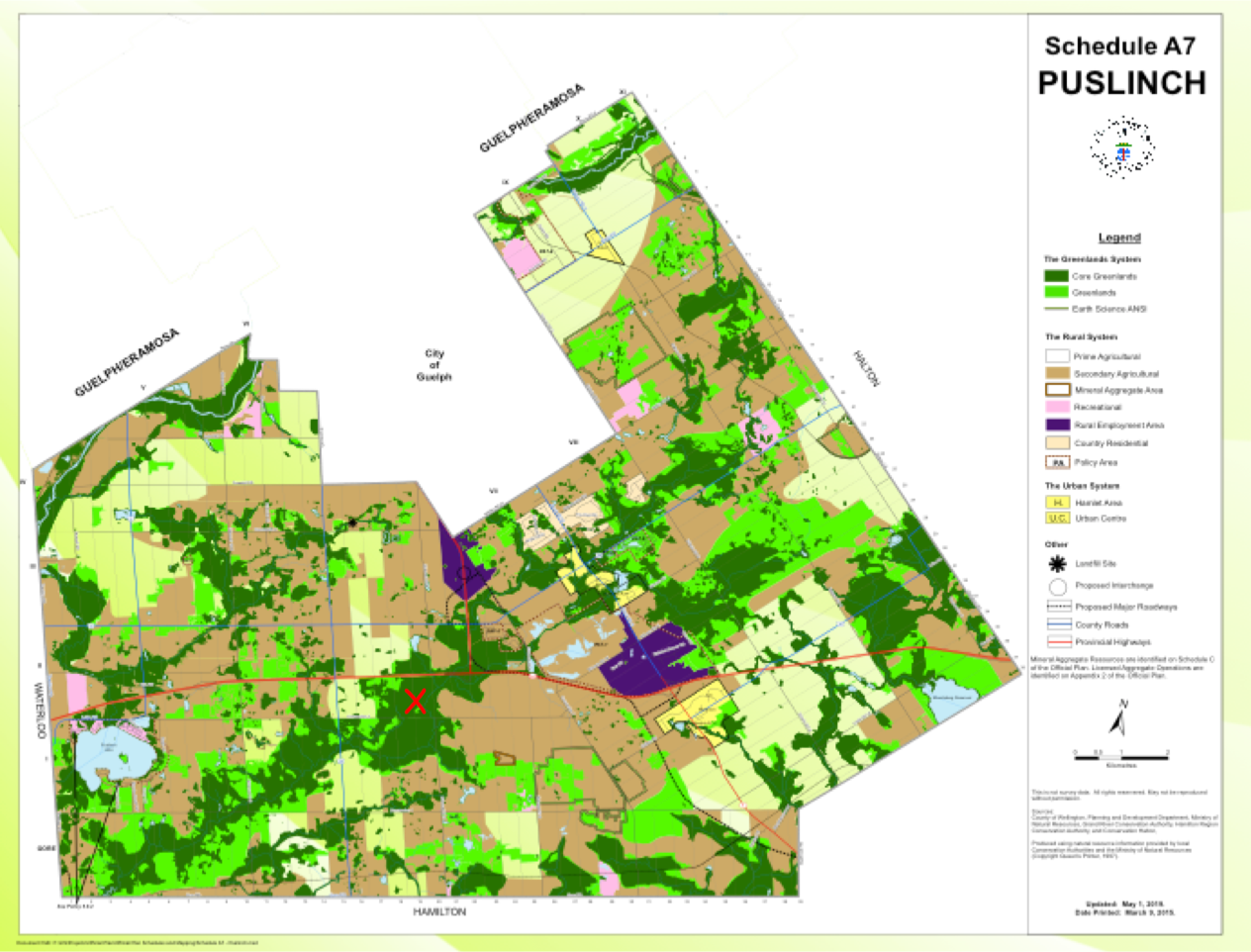 Figure 6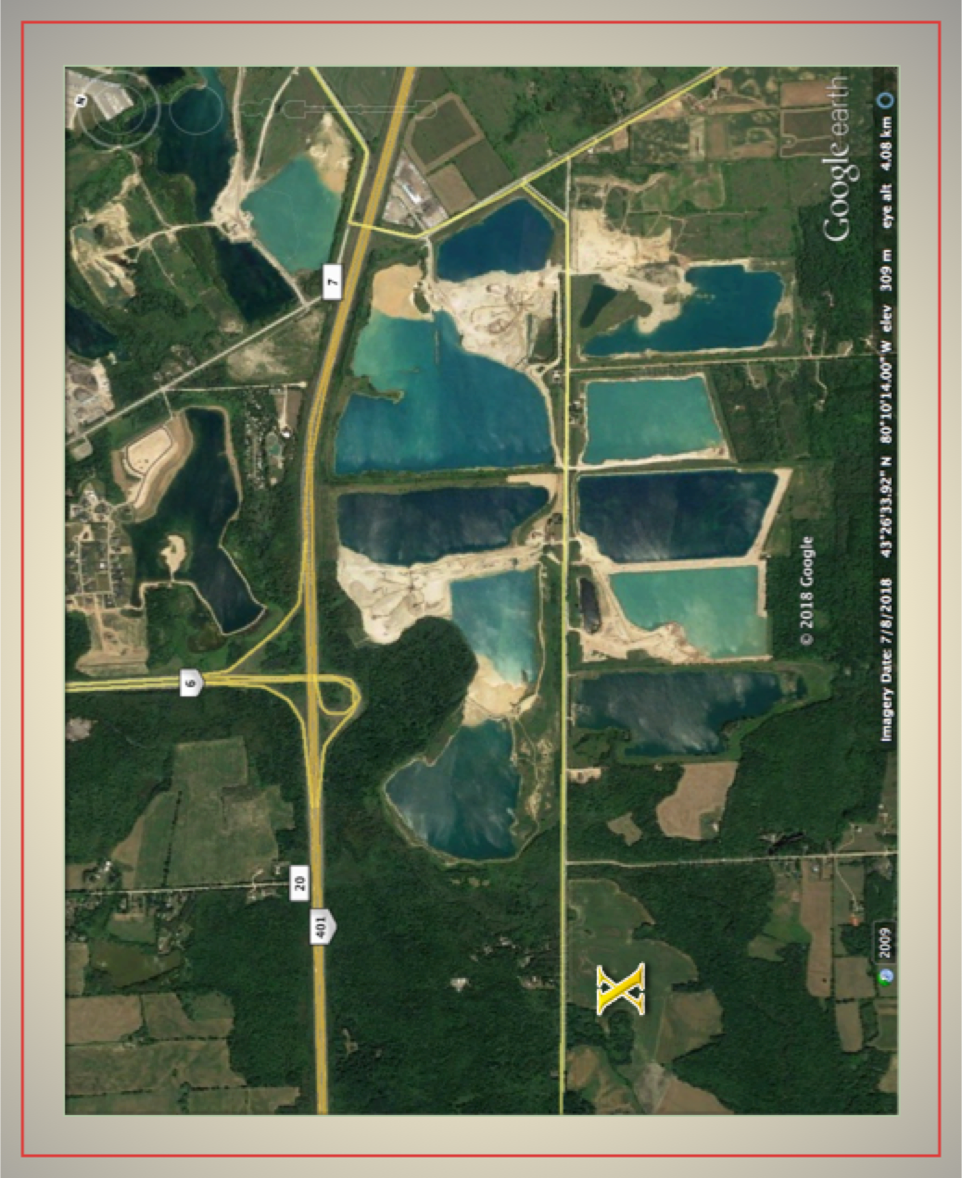 Figure 7