Residential Break And Enter In Puslinch, OPP Seeking Suspects
On Friday February 12, 2021 at approximately 4:30 p.m. members of the Wellington County Ontario Provincial Police (OPP) responded to a report of break-in at residence located on Siefert Court in Puslinch Township.
Upon arrival, officers found the rear door of the residence had been forced open and a number of items were stolen including a safe, passports, foreign currency, four Louis Vuitton handbags, and a quantity of jewelry.
The suspects, who fled the scene in an unknown vehicle prior to police arrival, are described as:
Suspect 1: Male white, thin build, short, 20's wearing a blue parka with grey fur on the hood, dark blue toque with red trim, baby blue N95 mask, dark blue jeans, black gloves and black shoes
Suspect 2: Male, thin build, short, wearing a blue parka with grey fur, black hoodie underneath, blue pants with grey gloves and heavy black boots.
Any person with information regarding this incident is asked to contact the Wellington County OPP at 1-888-310-1122. Should you wish to remain anonymous, you may call Crime Stoppers at 1-800-222-8477 (TIPS) or submit a tip on-line at www.csgw.tips. You may be eligible for a reward from Crime Stoppers of up to $2,000.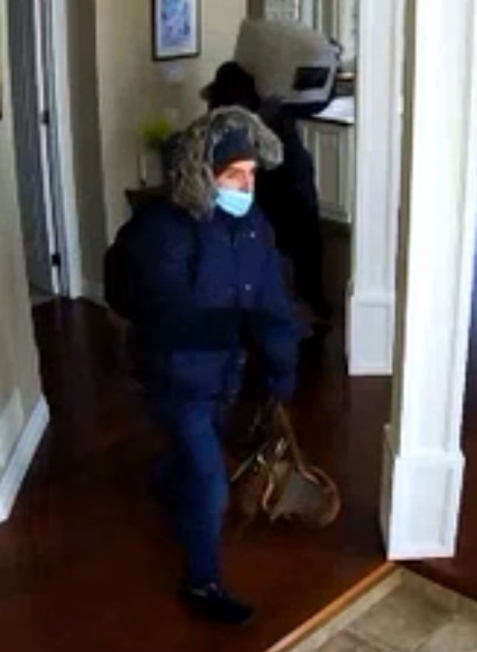 Suspect #1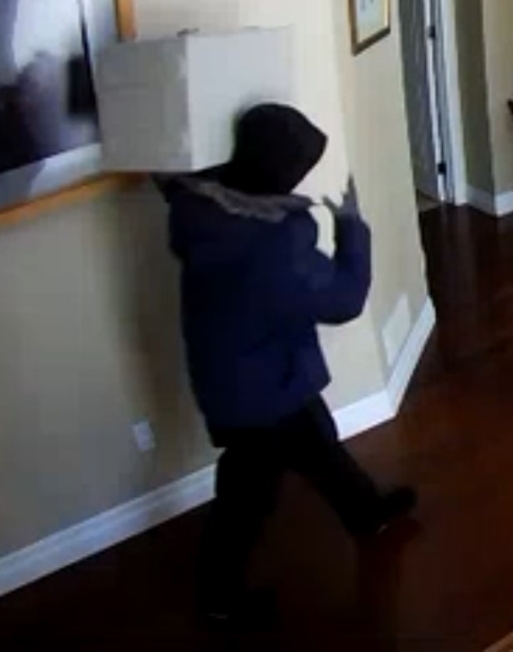 Suspect #2