Puslinch Born Xenia Reinfels Receives Prestigious Award
Congratulations Xenia!
When interviewing past students, I am reminded of a comment that Joan Law use to always say to me. "We never give young people enough credit". So to help remedy that thought, I was excited to interview Xenia Reinfels. She happens to be in Aschaffenburg, Germany working for a local newspaper. Now this paper is not by any means small as it has a print readership of 65,000 and a digital presence of 250,000 readers. You may be wondering outloud, so why or how did I reach out to her. To put it simply, I didn't.
In Reinfels' words, Judy Krist who has been like a second mother to her reached out to Daina Makinson (co-founder of Puslinch Today), who in turn suggested this might be a piece I would be interested in covering. It was through her mom that the final connection was made. She wanted to share with the community that Reinfels had won a prestigious award for writing an article on a young man who had HIV/AIDS. This reconnect was done by FaceTime and I'm thrilled to report that even though it had been fifteen years, it seemed just like yesterday to me (except we were both a little older looking.)
The term Call to Adventure is the new buzz word phrase in the English curriculum at the moment. All it means is when did you decide to grab the opportunity/challenge presented. Reinfels relayed to me that she was writing locally for a small paper when her grandfather sent her an ad from the Aschaffenburg newspaper. It was offering a paid four week internship. This fit her plans as she was about to embark on a European post grad trip with four friends and would be visiting with relatives at the end of it. She fit in the interview during this visit. Shortly after returning home to start another job hunt she recieved an email, offering her the job in Germany.
Now Reinfels would like the reader to know that there were lots of obstacles along the way such as graduating from Queens with an English degree not a journalism degree because at the time she wasn't sure that was a good fit, while looking for a post with the local newspaper they were laying off people, and jobs in general were difficult to attain. Crossing the Threshold (you guessed it another new English term) was easy as she was not interested in a retail job. So with her bags packed, she returned to Aschaffenburg to start a new job in a new country. She already had dual citizenship, but realized that she would have to brush up on speaking and writing in German. To her surprise the internship turned into eight weeks.
Coming home was a disappointment as this is when she began to understand that she was in love with journalism. The excitement of talking and meeting new people, vicariously living through others' experiences, constantly learning about new things and being able to deep dive into topics of interest was what satisfied her. Although living with family was great she also knew she needed to hunt for yet another job. With a nudge from a family friend she got an assignment of writing for OMFRA. It was at this time she received another Call to Adventure from her overseas editor saying that they were going to hire several trainees for the newspaper and would she be interested in applying. This time it would be for two years. Once again there were hurdles to overcome but also exciting opportunities. She eagerly applied and this time got the chance to learn many new aspects of the newspaper business.
So back to the award, as a group of 5 trainees the editor challenged them to come up with topics/themes that the reader would walk away having learned something new regardless of the demographics. As a bonus, the group wanted to increase their statistics with a new community of tech sauvvy people. The topic that suited the editor was Lost in Love. All of the trainees were under thirty so they wanted to explore the differences between now and thirty years ago. The team wanted to delve into dating, what has changed or stayed the same, acceptable now but not then, improvements in HIV/AIDS and norms in sexuality. The pieces needed to be informative not sensationlized. One of the focuses was to have the reader relate to the piece as if they were seeing it through the lense of the actual person being interviewed. What started out as five articles turned out to be a fifty part series.
What caught her eye while researching was an article about an openly gay policitician who was diagnosed with AIDS when he was twenty-three but is now twenty-six. Now she thought this gentlemen might have an interesting mindset about how this disease has and continues to affect his everyday life. Reinfels sought him out and he agreed to an interview. As she listened to his struggles and achievements during the interview she informed me about how much she had learned in the process. She knew that she wanted to get that feeling across to the audience and perhaps change some perspectives. Although he had not been living with the disease that long, it altered her whole thought process on AIDS. His personal journey opened her eyes to how many things have changed over the years.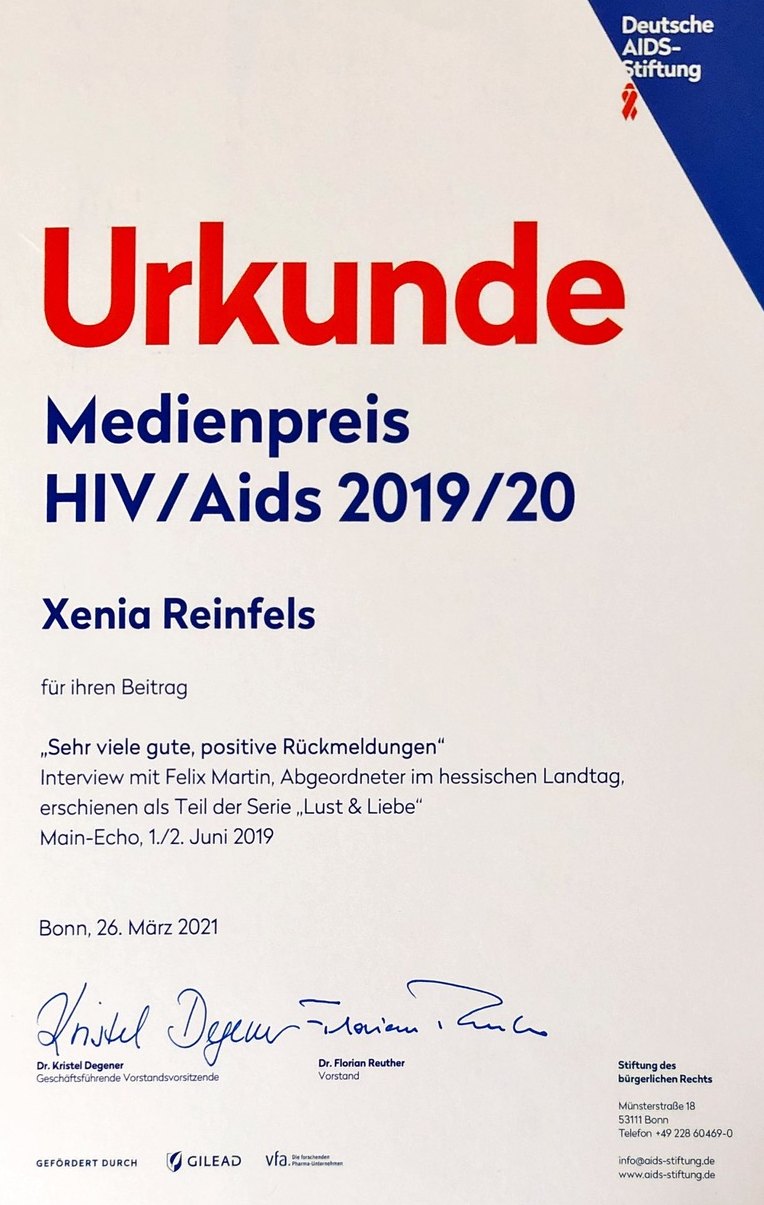 Prestigious award given out once every two years from the German AIDS Foundation for articles that promote an understanding of the disease. Xenia along with three others were recognized for making readers aware of the uphill battle that continues to play out in this community.
She was a little taken back when her editor wanted to submit it to The German AIDS Foundation media prize awards. This accolade is given out once every two years. She admitted to being a little bewildered after receiving this prestigious award. We talked briefly about having "The Imposter Syndrome" struggle after winning. However, after haven gotten such good feedback from the readers of the articles she began to let the self doubt evaporate. As she stated, " It was cool to win and I'm proud of what I wrote. It will definitely look good on a resume, but it doesn't define me as a writer". It is nice to know that this is the Xenia I remember from Aberfoyle School, humble and very easy to talk with.
Margaret Hauwert
Former Aberfoyle/Centennial student Xenia Reinfels. As stated in the article, she is now living in Germany. She can be reached at www.xeniareinfels.com Her interview on Felix Martin can be found on her site. Through the magic of youtube you can also watch her accepting the award virtually (7:07-9:32).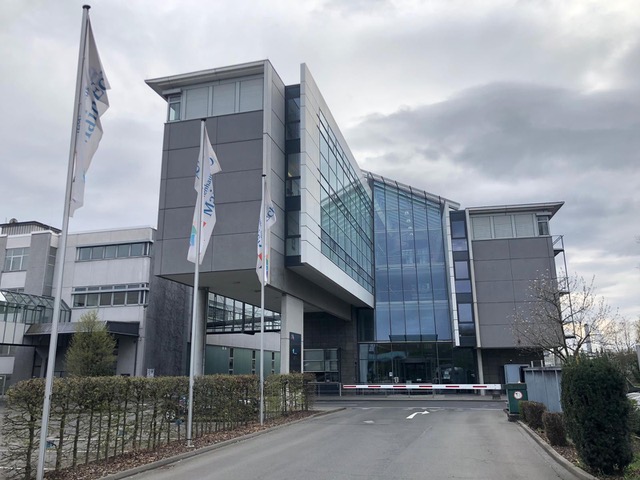 The Main Echo is were she is learning about all things related to making a newspaper.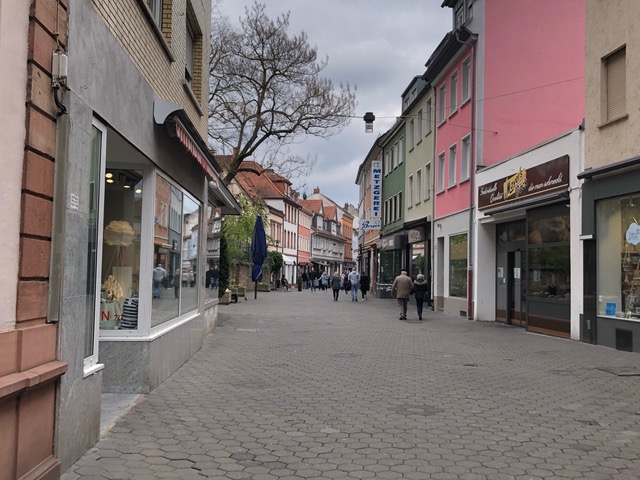 A picture of downtown Aschaffenburg, Germany. Reinfels has always loved those street designs.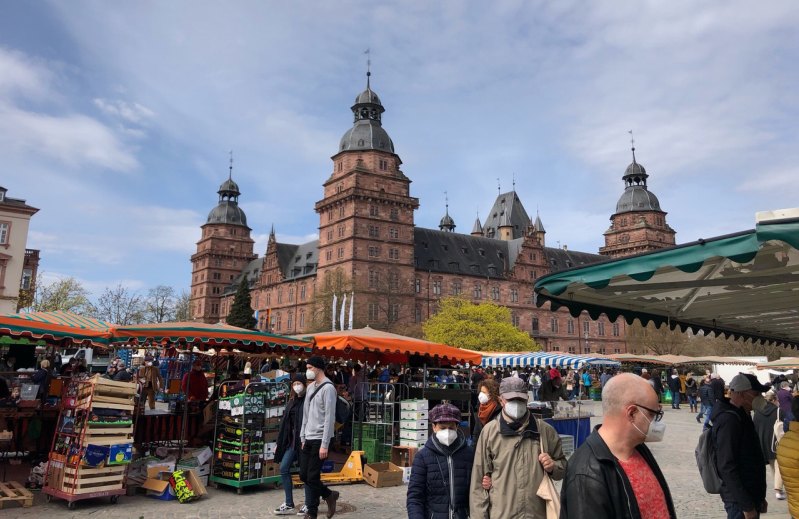 Who doesn't enjoy visiting a farmer's market!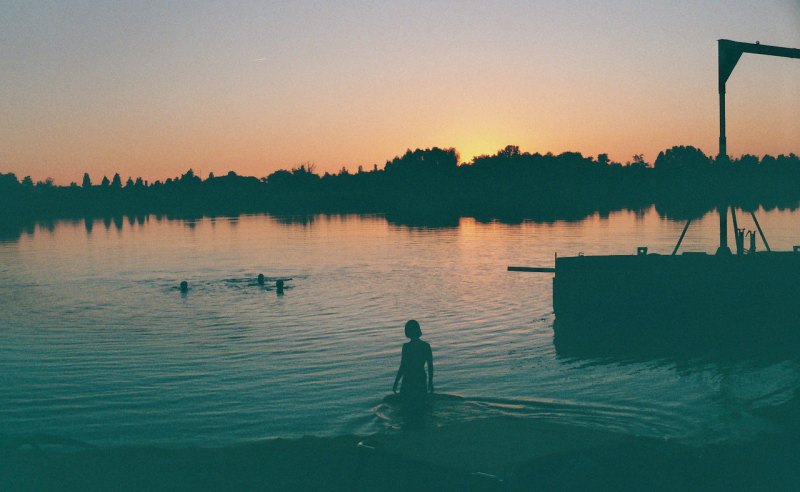 No need for a car as you can bike anywhere on the well placed bike paths. This view and water is about a 25 minute bike ride from Xenia's apartment.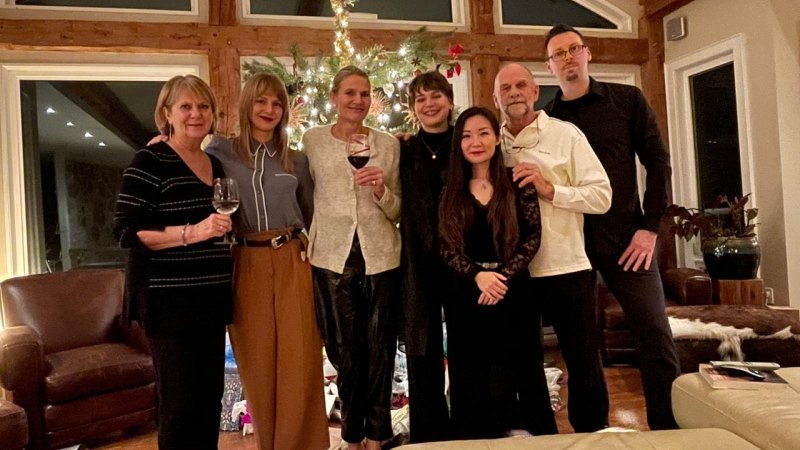 Home for Christmas. The hardest thing about living so far away is missing family events.