Experiences Enriched At Riding Camp


Gail Carruthers and her family moved to Puslinch four years ago after purchasing Skye Blue Acres, a 23-acre equestrian heritage property located in the east end of Puslinch. Their house is one of the oldest homes in the Township, being established in 1834. The farm is owned by Gail and David Carruthers and their three children, Katie and Zoe and Weidi.
While we talked, one my favourite things Carruthers said was "We've all been using hand sanitizer for over a year. It's time get dirty in a family farm environment that will be fun and safe." Well, I would say 23 acres with only six children per group, while following all health guidelines sounds safe to me.
Gail is a three-time certified Equine Guided Learning facilitator as well as certified experiential learning facilitator. Katie has her instructor level qualifications for learn to ride and currently mentors and teaches at another riding barn in Erin. Zoe also has her instructor level qualifications for learn to ride. The girls have been riding horses for ten years, while Gail is more of a novice rider.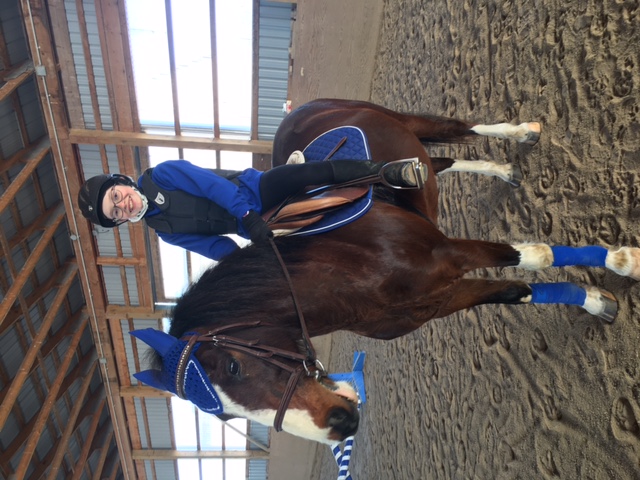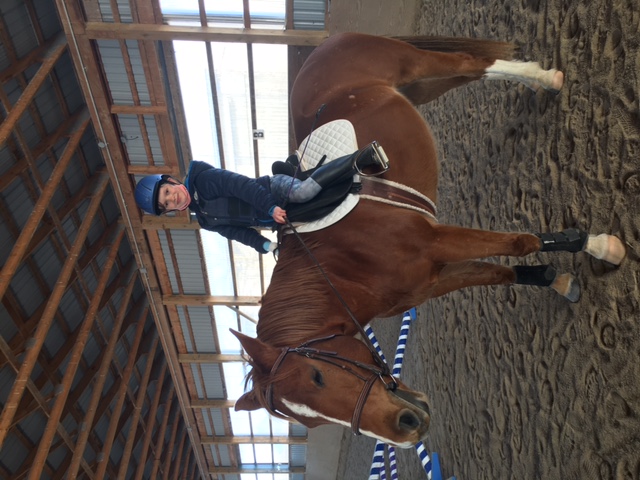 Together the Mother/ Daughter threefold are teaming up to bring a unique and fun horse experience for Puslinch. In my interview with Gail Carruthers, she stated "My girls really wanted to find a summer job this year, but with COVID lockdowns that was going to be harder, so I suggested we team up with our expertise to offer a unique summer program. My girls bring the learn to ride knowledge and I bring the experiential learning skills, so together we can offer a really unique but fun and safe summer experience for kids."
"One of the reasons we set the limit to 6 kids a session, was to provide a safer environment for COVID 19 protocols. While we have an indoor arena and a classroom available for rainy weather on site, the kids will be spending most of their time outside soaking up the sun and fresh air."
Carruthers mentioned that they are not a show barn where the goal is to compete off property at larger schooling shows.
She explained "Our camp is unusual in that we offer a full day of horse activities, with the kids learning to ride in the morning and Teamwork and Leadership skills using horses in our Equine Assisted Learning program in the afternoon. We are a fully certified EAL center, which stands for Equine Assisted Learning, which partners with horses on the ground (so in these activities there is no riding) to learn teamwork and leadership skills through hands on experiential learning."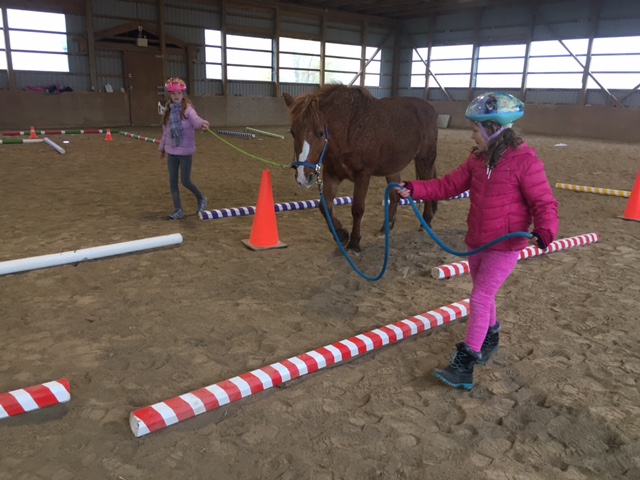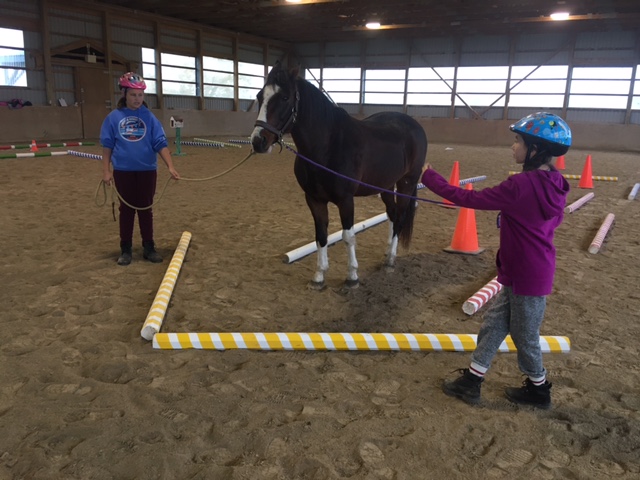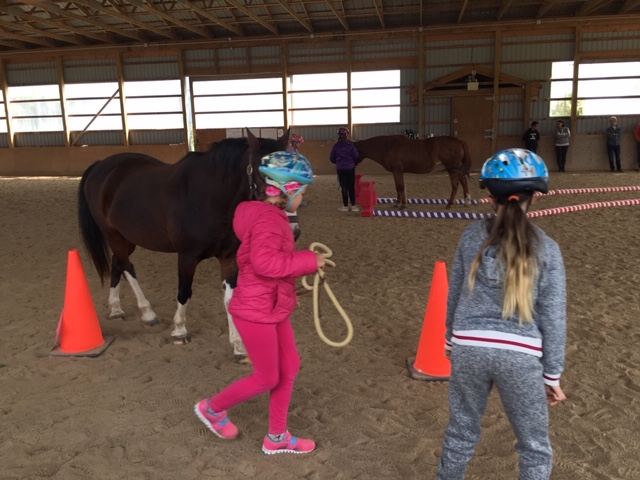 She told me that in the morning the children will be working with horses on stable management, learning to walk and trot as well as arts and crafts. In the afternoon they would be focusing on teamwork and leadership skills, working with the horses. This made me curious, and when I found out what skills they would be encouraged to learn, the list was quite impressive. I asked for a laundry list as I could not write fast enough, and this is what she sent:
"Our equine actives are designed to teach, reinforce and understand through experience some of the following:"
Listening skills
Nonverbal communication skills – Body language
What makes a group effective?
Negotiation skills
Adaptability – creative thinking, problem solving
Appropriate assertiveness
Importance of planning
How subtle, aggressive and passive behaviours affect a team
How patience, self-discipline and self –control relate to group effectiveness
Personal accomplishments in simple but intricate tasks
Understanding boundaries what they are and how to use them
They will understand first-hand how tasks are either complicated or solved through the quality of teamwork.
They will experience the difference between "process" of a task verses completion of a task, and if there is a difference.
Common Sense – what it is and how to use it
How to lead a group
Why groups succeed or fail with different types of leadership styles
Understanding self-evaluation as a leader
During our discussion, we talked a great deal about the last year, the upheaval of kids in and out of school, children isolated at home in virtual learning: heads bent over devices with only the glow of the screen reflected in the faces. What better way to spend this summer, engaged with other children and their instructors at the camp, socializing with and learning from and through horses, with hopefully the sun and the breeze in their faces to replace the technology that has strapped then into the seat belts of their study chairs for oh so long.
If you are interested in sending your child or children to Skye Blue Acres Summer Riding Camp do not hesitate. Spots are limited booking quickly. For more information or to register go to: http://www.skyeblueacrescamp.com/ or call 416-569-7628.