Successful Aberfoyle Agricultural Events
The day was warm with a slight breeze and there was action everywhere on the grounds at the Puslinch Community Centre. I can only imagine as a child I would have had difficulties deciding what I wanted to do first:
Start at the bubble table and try to make the biggest bubble.
Join Nick and Bruce on the soccer field (thank you Puslinch Soccer Club)
Pick up my red bag filled with great activities, honey and cotton candy at the blue (green) shed (so many sponsors, I can not name them all)
Sit on an ATV or snowmobile (thank you to Powersports for providing so many)
Pet the work horses provided by Parker Farms.
Buy a hamburger and drink (thanks to the Optimist Club trailer)
Or visit Maryann, Don and Charlie to look at garden club ideas, sheep or fowl.
I know for sure, after all that bustling I would have been more than glad to sit and watch the Garden Tractor Pull event that started at 3:00 pm. These hobbyists came from far and wide to compete in that activity. It was amazing to watch the various genders and ages pull. I learned that to make your tractor symmetrical you put your arm out to counter balance the shifting of your tractor, that a weight can be added in certain pulls to keep the nose of your machine down, the runway needs to be watered frequently (thank you Puslinch fire department), levelled with a backhoe and that dirt and dust flying everywhere is all part of the afternoon fun.
Even though the fair was downsized this year there were several events on line that members of the community were encouraged to participate in. For instance, two sets of photography contests and of course the popular colouring contest. New this year was a colouring contest for seniors. Please check our website regular for new events as we gear up for the year 2022. ([email protected])
To end the year off The Society had its last event "A Chicken BBQ". Congratulations to all the members who helped with serving, collected tickets, bagged and placed food items on the table and made sure that the chicken was hot when being picked up. Last but not least thank you to all three hundred four people who bought tickets. Looking forward to (and crossing our fingers) to actually having an in person fair to celebrate the 180th year of the Aberfoyle Fall Fair.
By Margaret Hauwert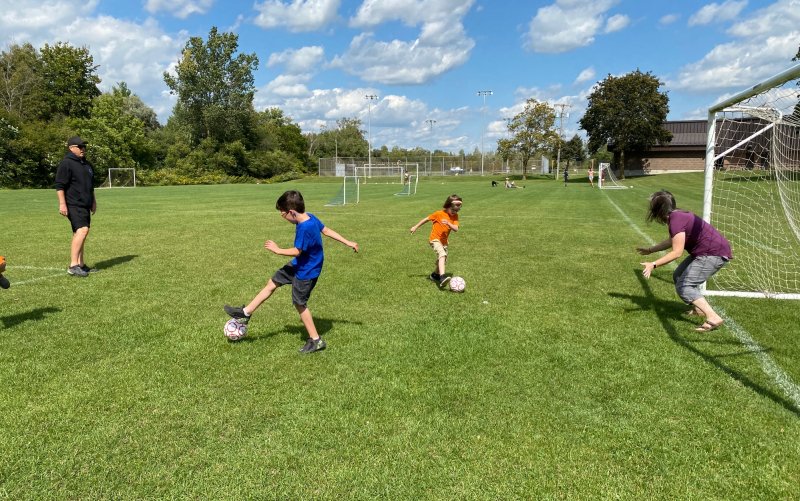 A mom showing off her goalie skills on the soccer pitch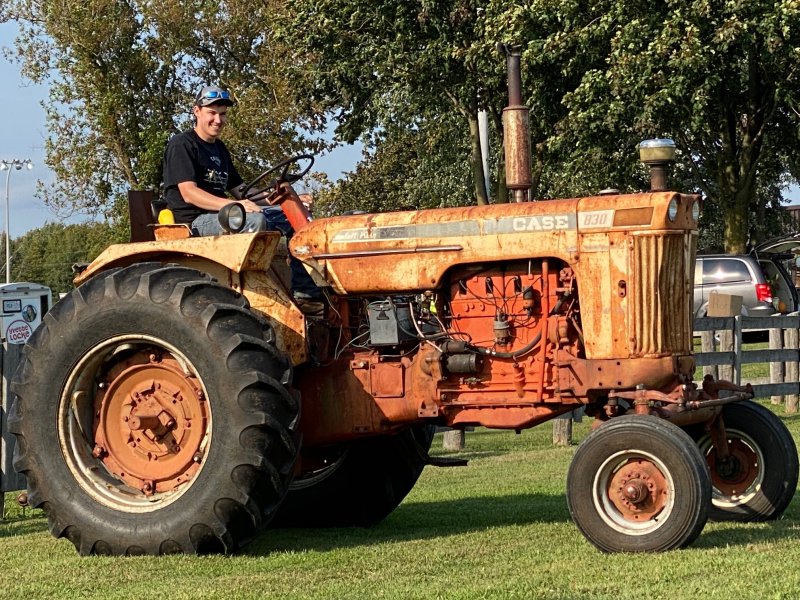 Henry Hamilton definitely enjoyed showing off his antique tractor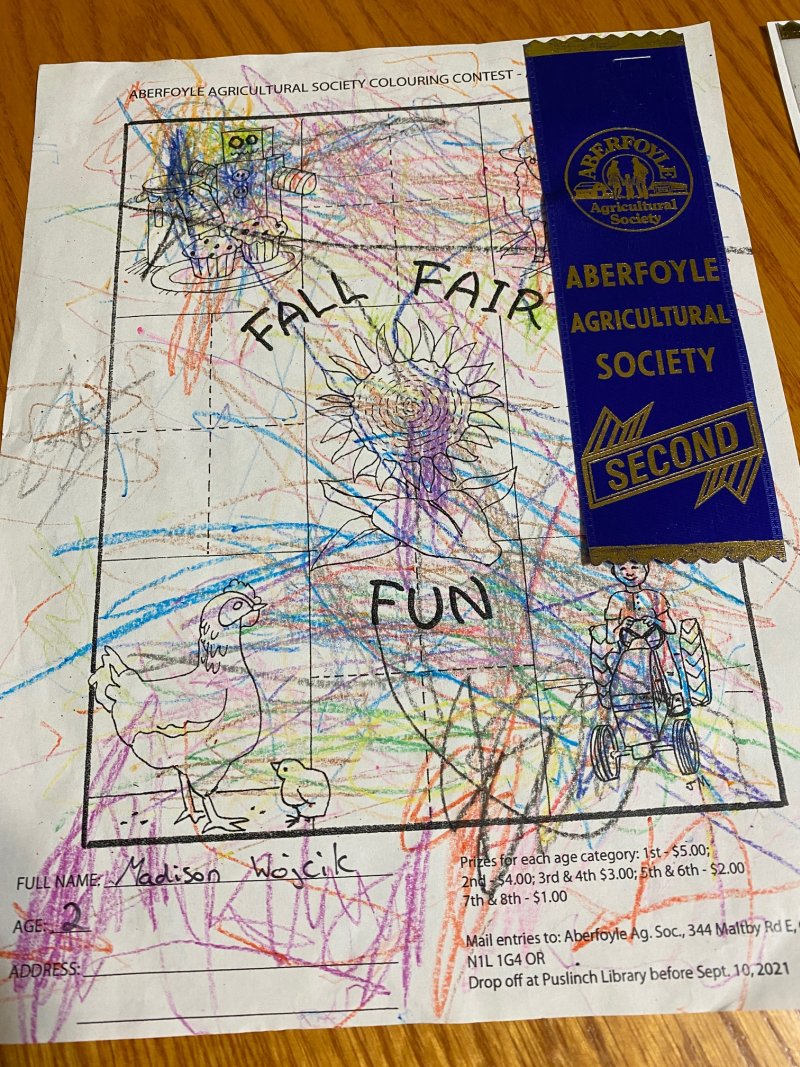 Happy to receive some of the youngest picture contestants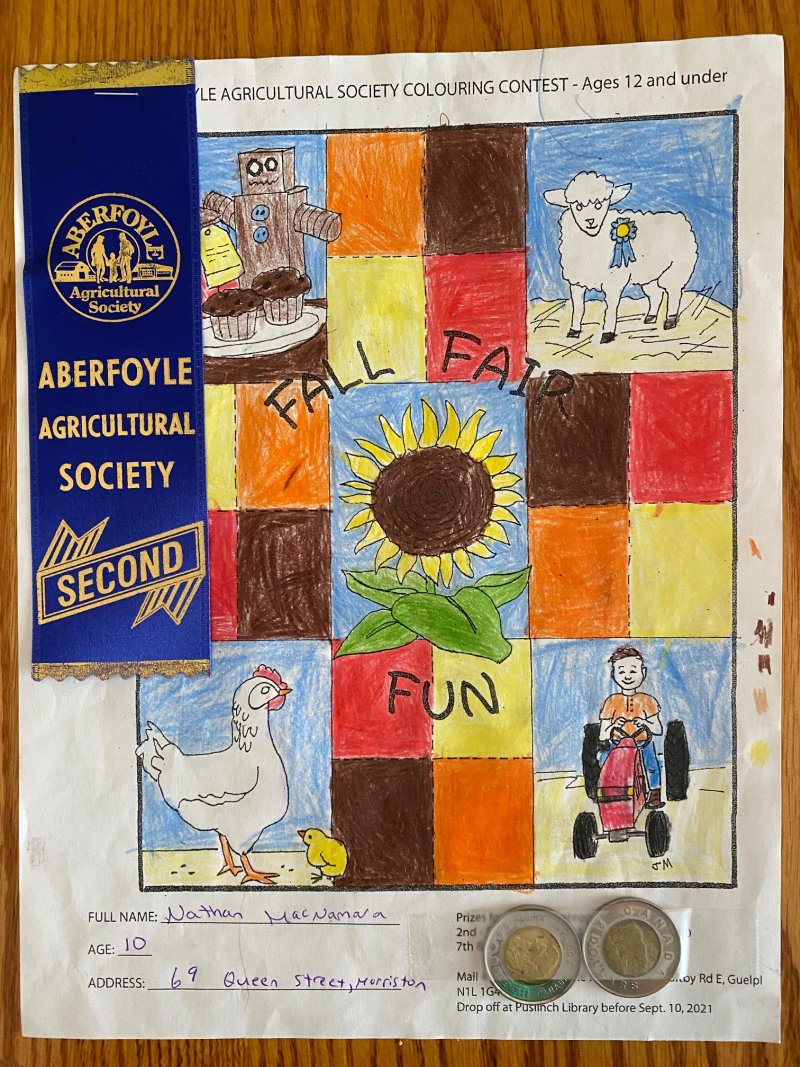 A prize winning colouring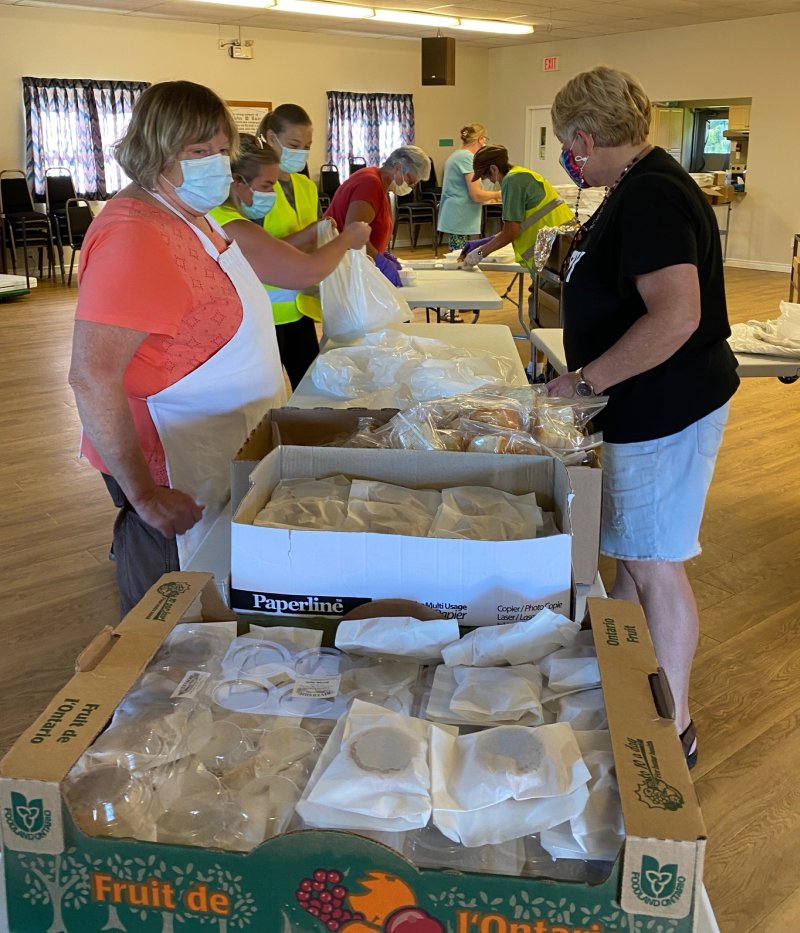 Work tables ready to go