It was a first for many events on May 28th, 2022. It was the beginning of the Tim Bits soccer season, the opening day for the Aberfoyle Farmer's market and a Bike Rodeo sponsored by The Optimist of Puslinch. So it made sense that there was only a small group of enthusiastic children show up with their bikes at 9:00 am to take part in this event.
The lines were marked, the treats were on the table and the itinerary was set. The first station was inside with Officer Nick and his partner, to show everyone how to wear a bike helmet properly. Then it was time to head outside to check the safety of each bike.
Bikes were lifted, then dropped to listen for any unusual sounds, then brakes were checked. Next step was to go with a small group to meet the challenges of each station. Many children mastered the Tightrope , The Slalom and The Clock. The last station was about reviewing the road hand signals and for some children this was a new concept. Lastly, sitting in the police car and hitting all the different types of siren calls was definitely a hit.
Thank you to the Puslinch Optimists and The Puslinch Safety Committee for putting on this much needed function.
Thank you to all the volunteers who came out to help with this day.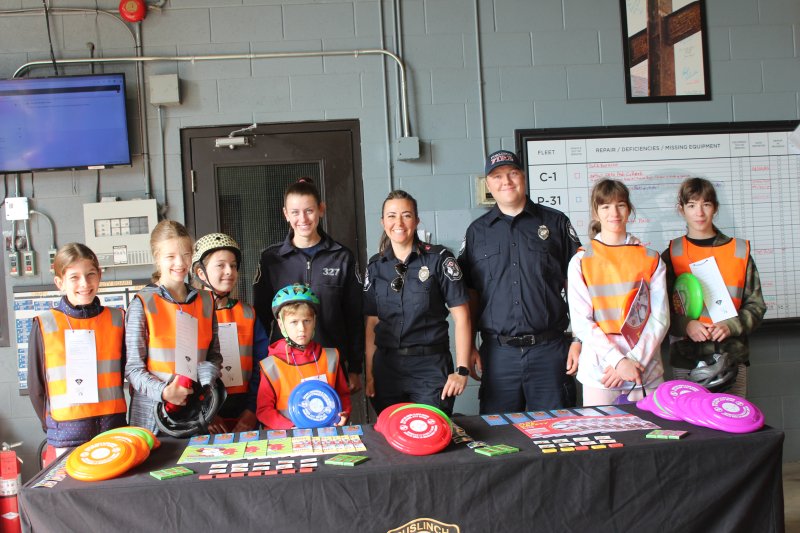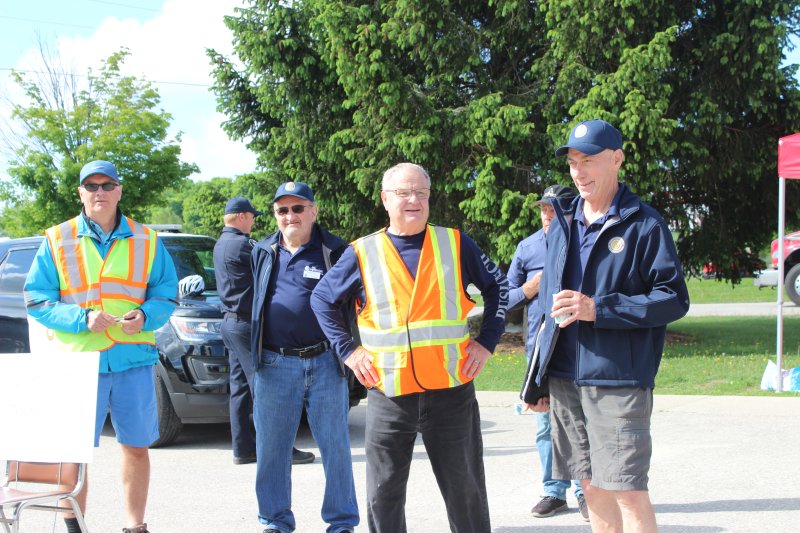 Lots of squeals of delight could be heard at the township offices on Saturday.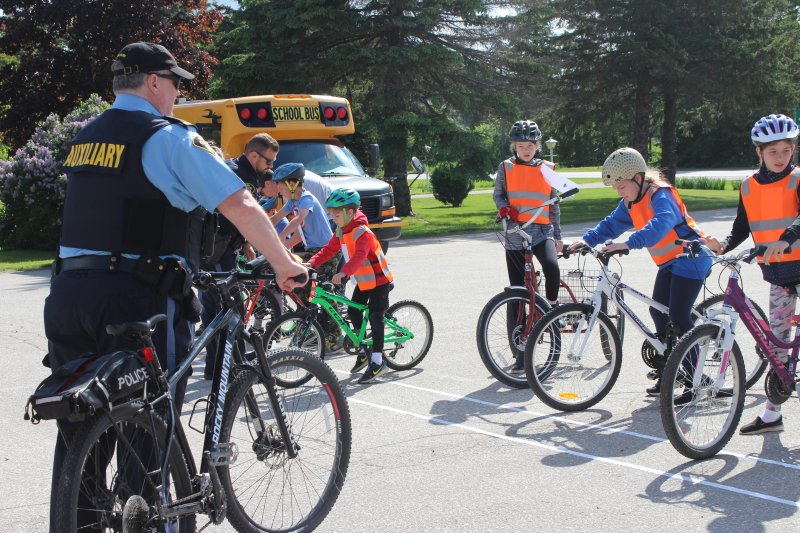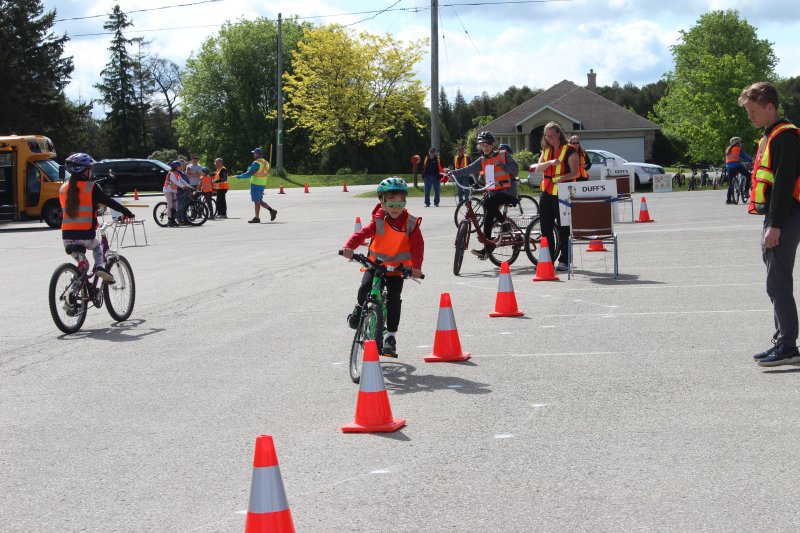 Thank you Brynley, Rachel and Carter for giving up a Saturday morning to help.