Thank you Puslinch Optimists For Canada Day 2022


Thank you Puslinch Optimists
I often like to bubble wrap myself and then put on my rose coloured glasses before venturing out into the community. It was with excitement that I did this on July 1st for the back to regular activities event at the Puslinch Community Centre. First up was the bouncy castles, as this year I was bringing a two year old. I left everyone in line to wait for the pancakes so that my visitor and I could partake in this entertainment. Lots of laughing and bouncing happened. Unfortunately, she was too young to use any of the items in the gaming trailer however this was a huge drawing card for the six and over participants. Well done, Optimists!
Up next was filling my plate with eggs, bacon and pancakes while at the same time balancing some juice. It was easy to find a spot to sit as we went early. Cake was also available and some at my table enjoyed that very much. Where else can you have cake for breakfast? Besides receiving all of this for a small donation, it was really the chatter of meeting up with people I had not seen for the better part of two years. I even connected with some former students from long ago! The Optimist members did a great job of serving over four hunded people breakfast.
If a visitor managed to wander inside the PPC they would have had the opportunity to learn about what Puslinch has to offer.
An added feature this year was raising money for Camp Veselka located in Acton. The club wanted to help this organization send refugee Ukranian children to camp for a memorable experience. Barry Dawn (an optimist member) set his sights on raising three hundred dollars but ended up expanding that number to over three thousand. He did this by agreeing to cut his hair and beard which he had been growing for five years. He was brave because at first it looked like Michael Chong (MP for Wellington-Halton Hills) and Mayor Jamie Seeley (Puslinch) were going to be the barbers. Yikes! Luckily for Barry, Dan Giardino of Hair Co. (Arkell) stepped in to do the deed.
My favourite part of the day is the night time fireworks. I was not dissappointed while watching this twenty minute display of white, green, red and purple streaks climb high in to the air. The bursts of loud pops and whizzing sounds, mixed with plumes of white smoke left the audience more than satisfied.
These visitors will definitely be back next year!
By Margaret Hauwert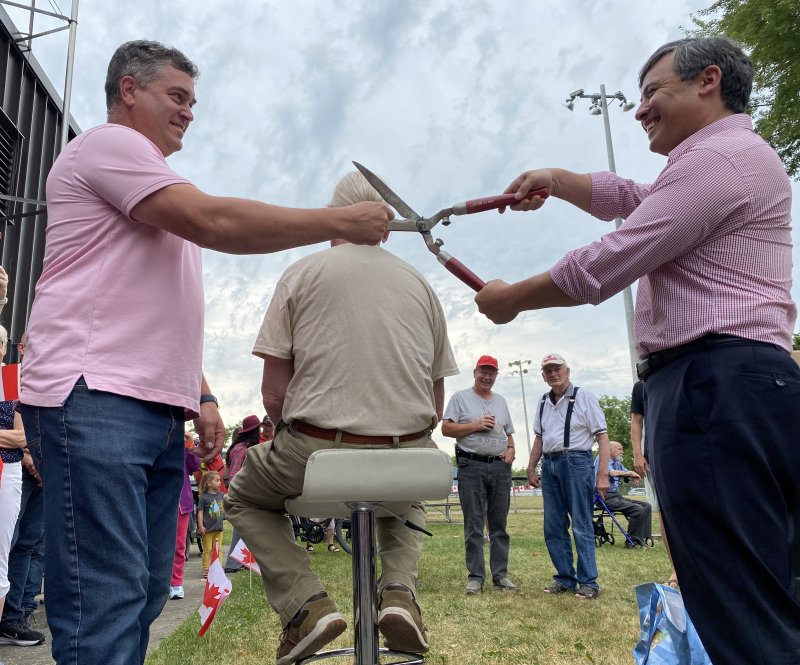 Mayor Seeley and MP Chong looking just a little too gleeful to start the job.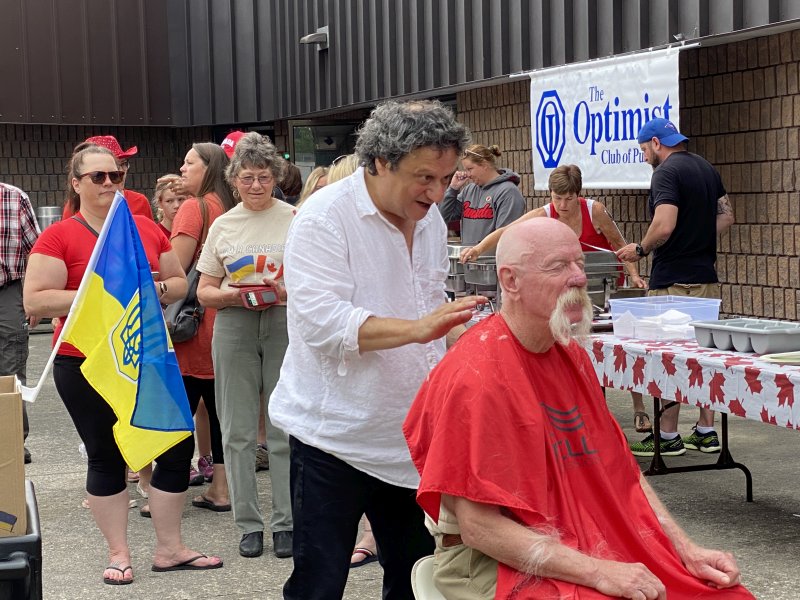 Barry Dawn receiving a well deserved hair cut by Dan Giardino of Hair Co.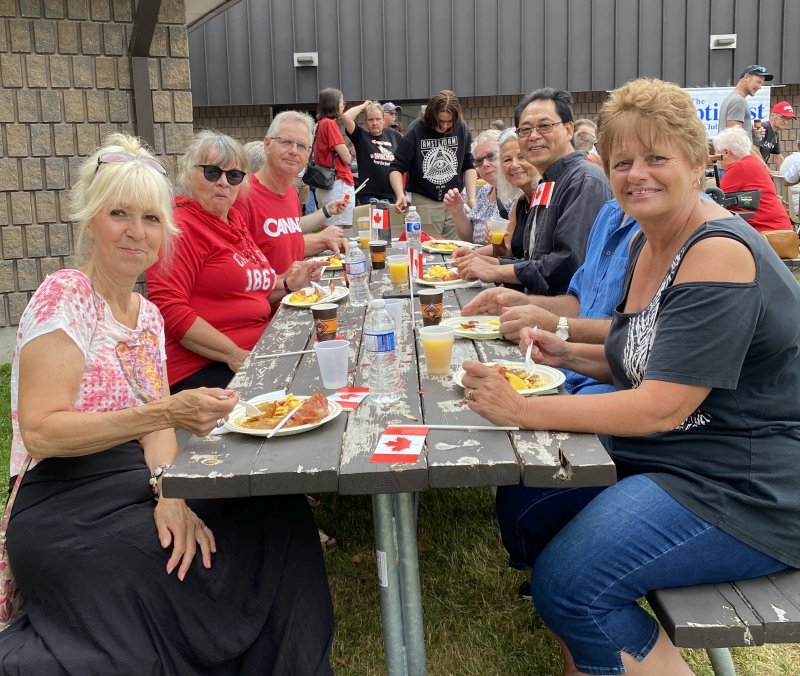 A few of the many happy customers at the pancake breakfast.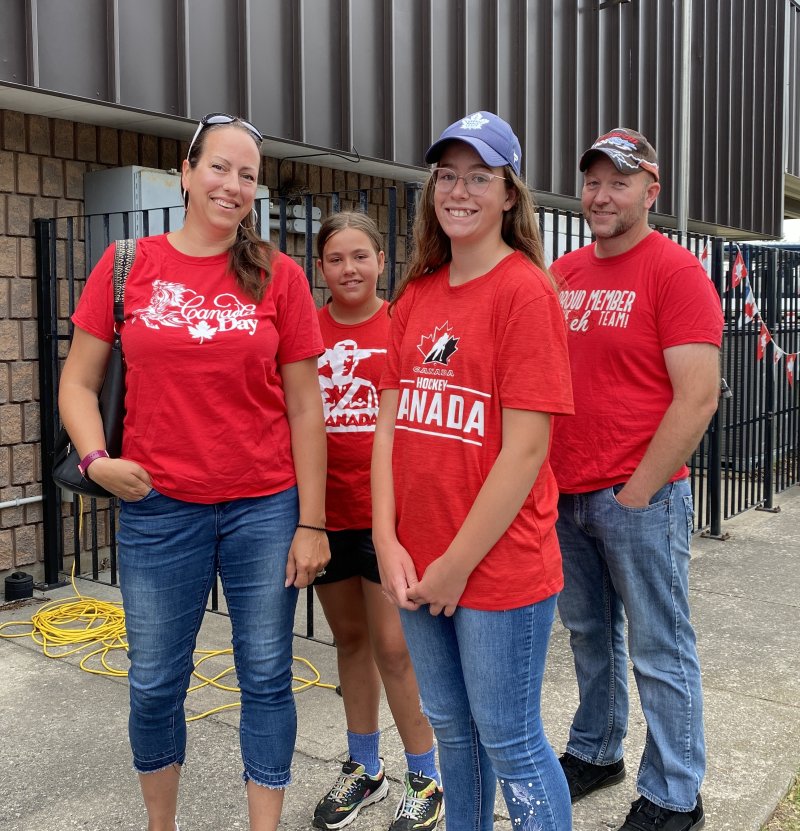 The Macphersons all dressed in red and ready for the event.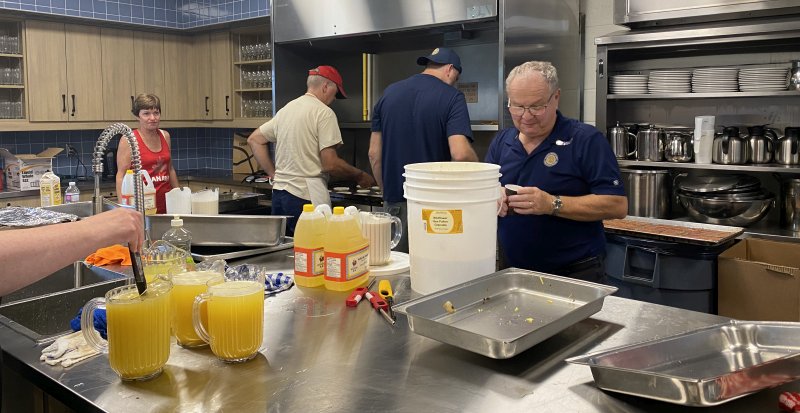 Busy inside and outside the Puslinch Community Center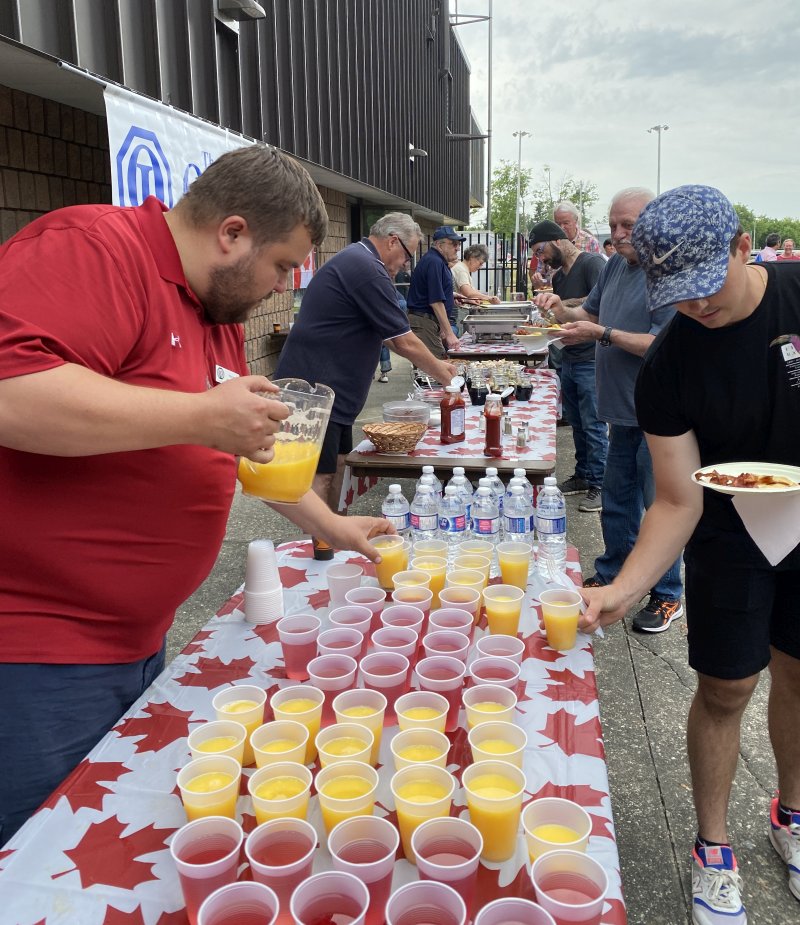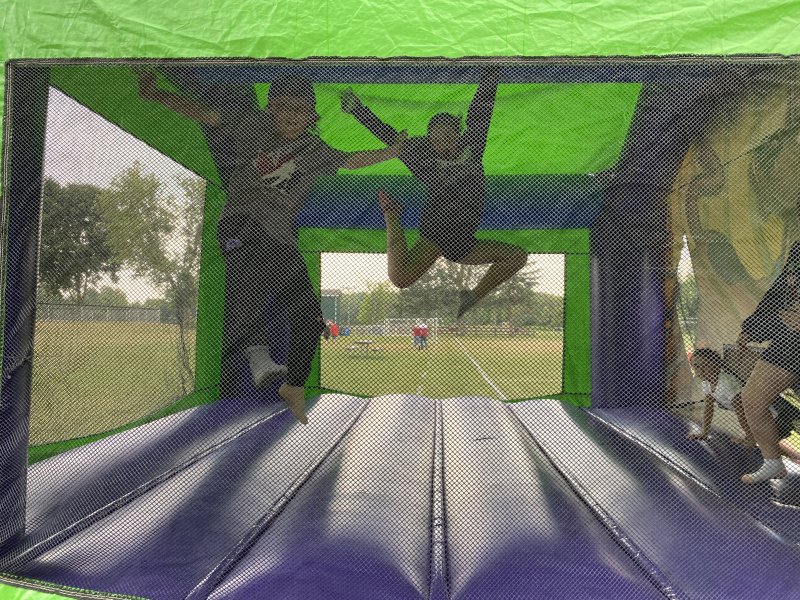 Griffin and Jasmine catching some air in the bouncy castle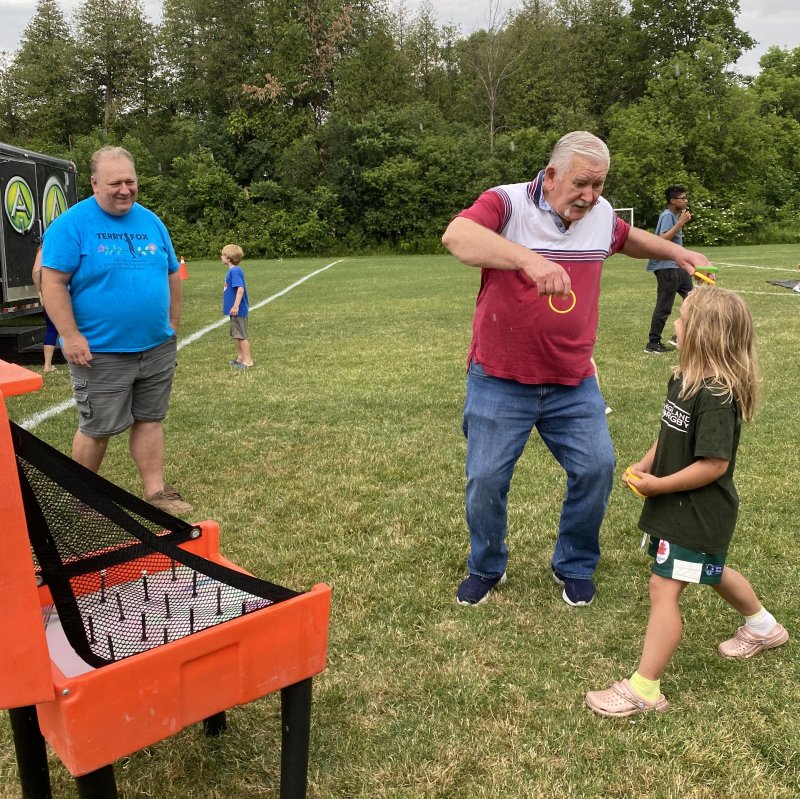 Grandpa Kerfoot challenged granddaughter Hunter to a game of ring toss