Thank you Puslinch Optimists
Optimist President Greg must have gotten some magical dust from Santa to host the annual Santa Claus parade on Sunday, November 27th, as there was not a drop of rain during the entire event. The streets were lined with people, Christmas music filled the air and hundreds of candy canes were passed out. Some children were lucky enough to receive a stuffed animal from the Aberfoyle Agricultural Society float.
There were dance groups, local Cadets, marching bands, Puslinch soccer club members, Puslinch Minor Ball teams, Karate clubs, cartoon characters, lots of dogs and many floats. I even saw a familiar looking alligator from Aberfoyle School walking along the route. What great memories that brought back to me! I would say after serving over five hundred hotdogs and then running out of hot chocolate it was a great party! Without a doubt there were many happy faces.
It was another successful event sponsored by the volunteers of the Optimist of Puslinch Club.
Margaret Hauwert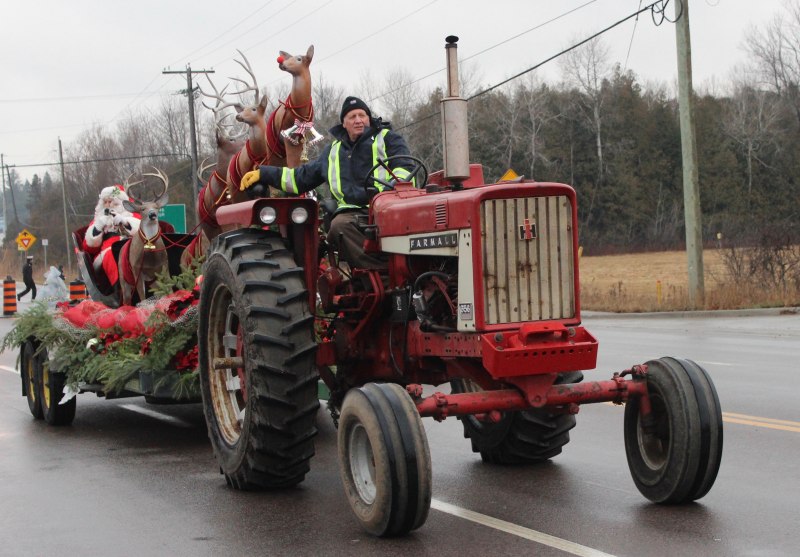 Santa arrives in style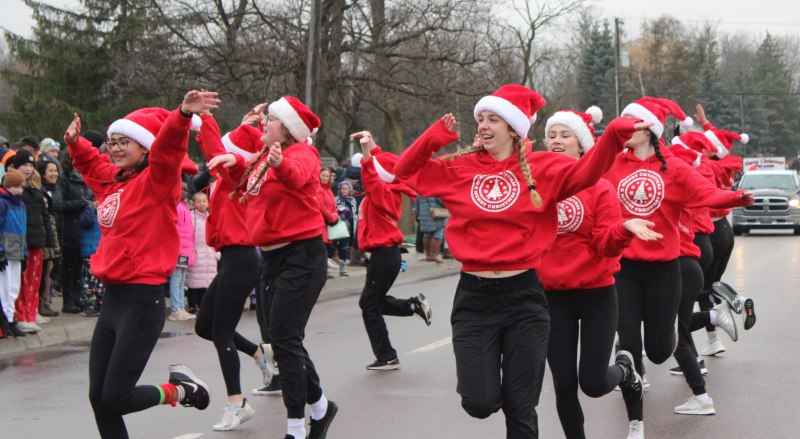 One of two dancing schools that showed their footwork to the audience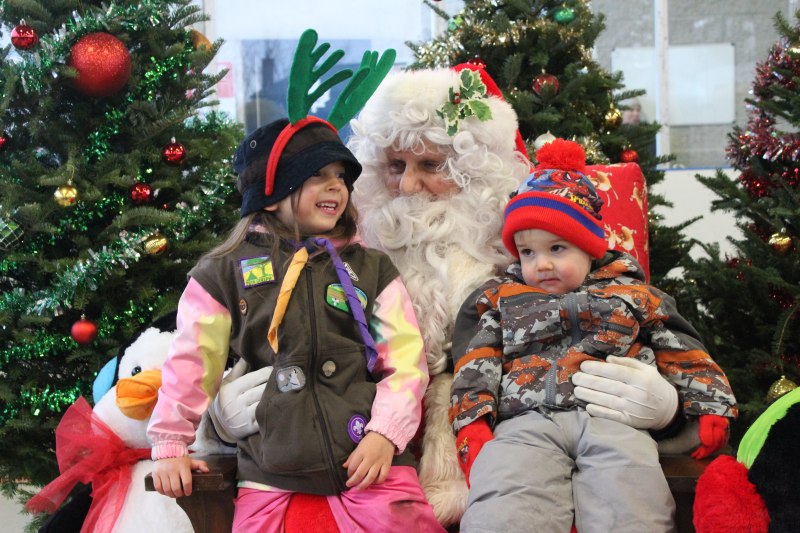 Gwen and Charlie were lucky to be at the front of the line for Santa.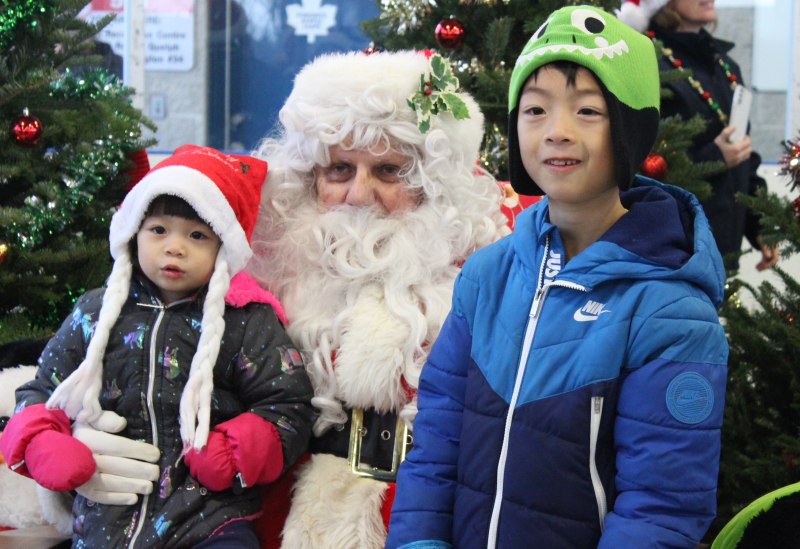 Hailey and kaiden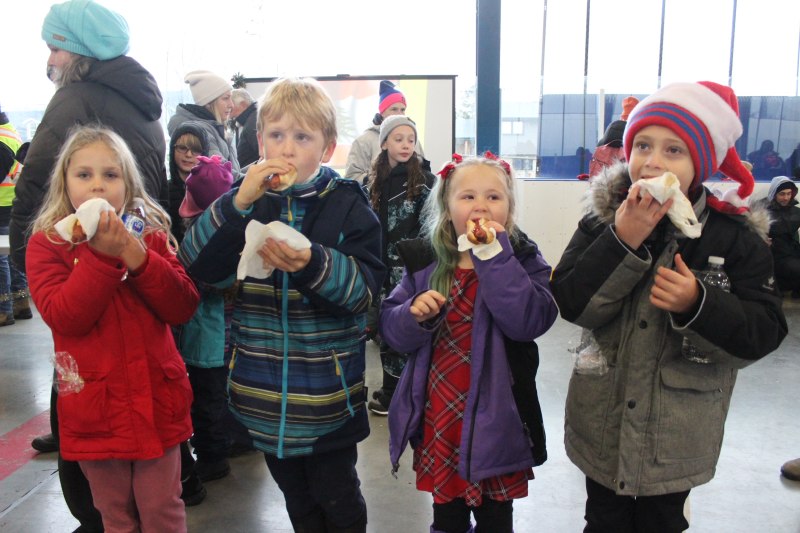 Hunter, Thomas, Pamella and Anthony enjoyed every bite.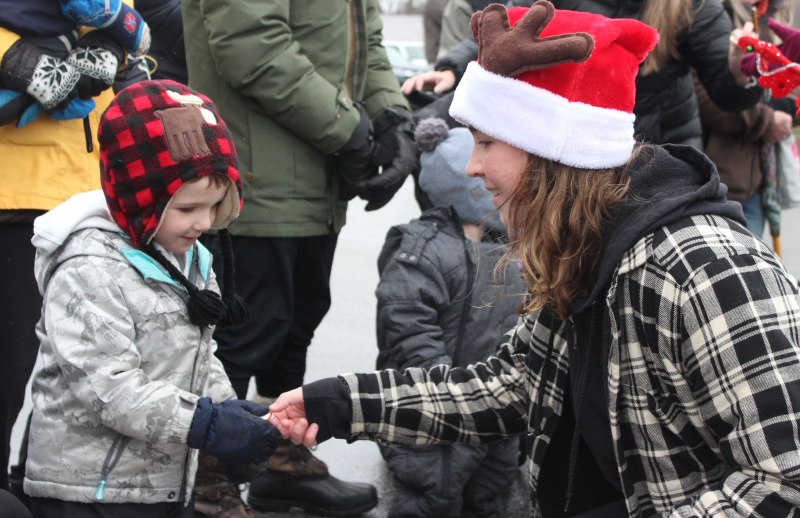 Cailyn is passing out one of the hundreds of candy canes that were given away on Sunday.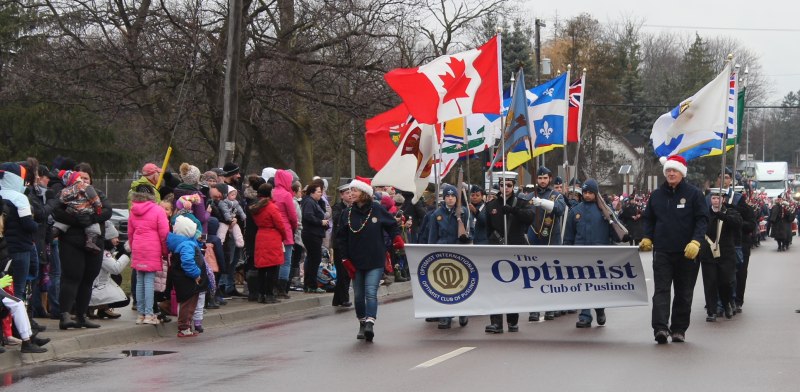 The optimists lead the pack