Happy belated Christmas From Hua Hin Thailand
As with many travellers, staying in one spot for too long makes you numb to the hustle and bustle of a city. I really dislike it when a place becomes boring, so we decided to go three hours south to the town of Hua Hin. It is where the Thai people go for their own holiday. The long sandy beach is dotted with many well known brands of hotels but also has many condos that can be rented. We found a family oriented resort called La Casita that fit our activity level well. The resort is located between two well appointed malls with grocery stores attached (both are within a ten minute walk) and across the road is a nice beach that is about a twelve minute walk. Listening to the many different languages (such as Russian,Thai, Korean, French and some English) and watching the lively children enjoying the pool is a reminder of how good it feels to be travelling again.
So much has happened since we left Bangkok a week ago.
The couple from Florida was unable to fly out due to illness. Then our friends from Australia had previous family commitments and were also not able to come. So we were back to being a group of four. It turns out, as far as hiring a taxi for the drive down, arranging to eat out nightly and being able to explore the area using a Tuk tuk it was far less complicated. Although we did miss their banter.
The story does get better though as unbeknownst to any of us the other couple (from Edmonton) who arrived in early December have a mutual friend, who had friends living in Hua Hin for three months. So of course, we contacted them and they agreed to meet with us. Well needless to say we had a blast! Lucky for them they knew how to ride and had already rented motorcycles for about one hundred fifty dollars a month (3600 Baht). Just like the British, they drive on the left hand side, so any renting of vehicles was out for us. I feel after watching how Thai people drive here, it is like having a deathwish. Just crossing the street with no pedestrian light is enough for me. For forty dollars (1000 Baht) per couple we decided renting an open aired taxi (it looked like a tuk tuk) was our best avenue. Our driver was called Nan. In Thailand, children (when not in school) often accompany their parent/grandparent to work (food stalls, taxi/tuk tuk driver). We were delighted to have an extra body who watched her favourite cartoons while grandma drove.
We travelled the along the shoreline of the Gulf of Thailand for about two and half hours, had lunch and then returned to our condos for a total of five hours. We made plans to go out again the following week to a great camping spot, a popular beach venue and some awesome mountains for hiking.
The only disappointment for us was no turkey dinner on Christmas day but we had plenty of other items to eat.
Margaret Hauwert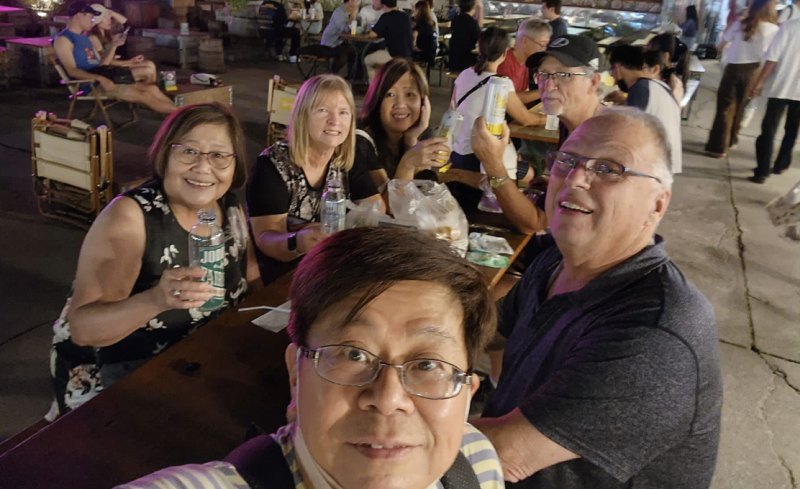 We met our new Australian friends at the local night market. The Jodd Fair location was convenient for all. Their son had dropped in for a visit on his way to Siem Reap.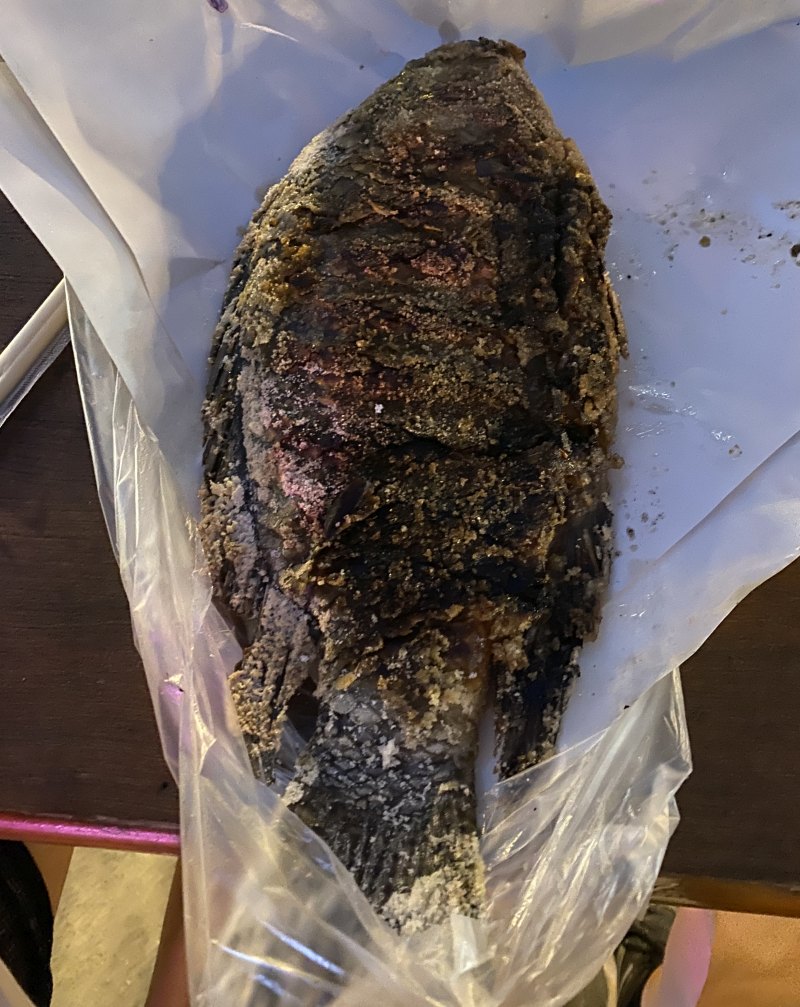 I am trying to expand my food eating abilities by trying charcoal roasted fish. This is a cousin to the sea bass. It was delicious and very well cooked.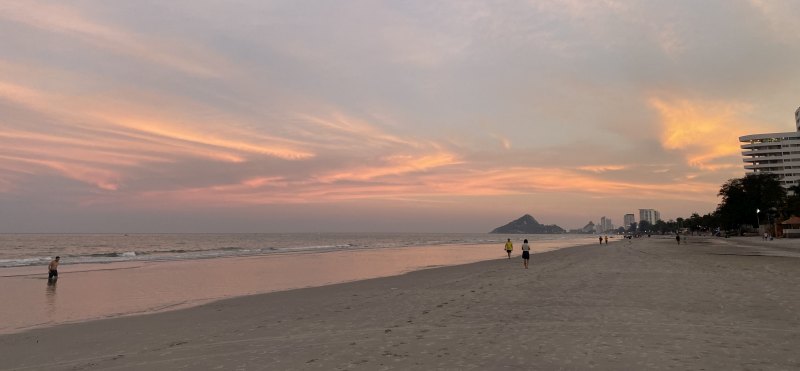 I have never met a sunset that I have not liked. Dusk goes very quickly and before you know it, it is pitch black.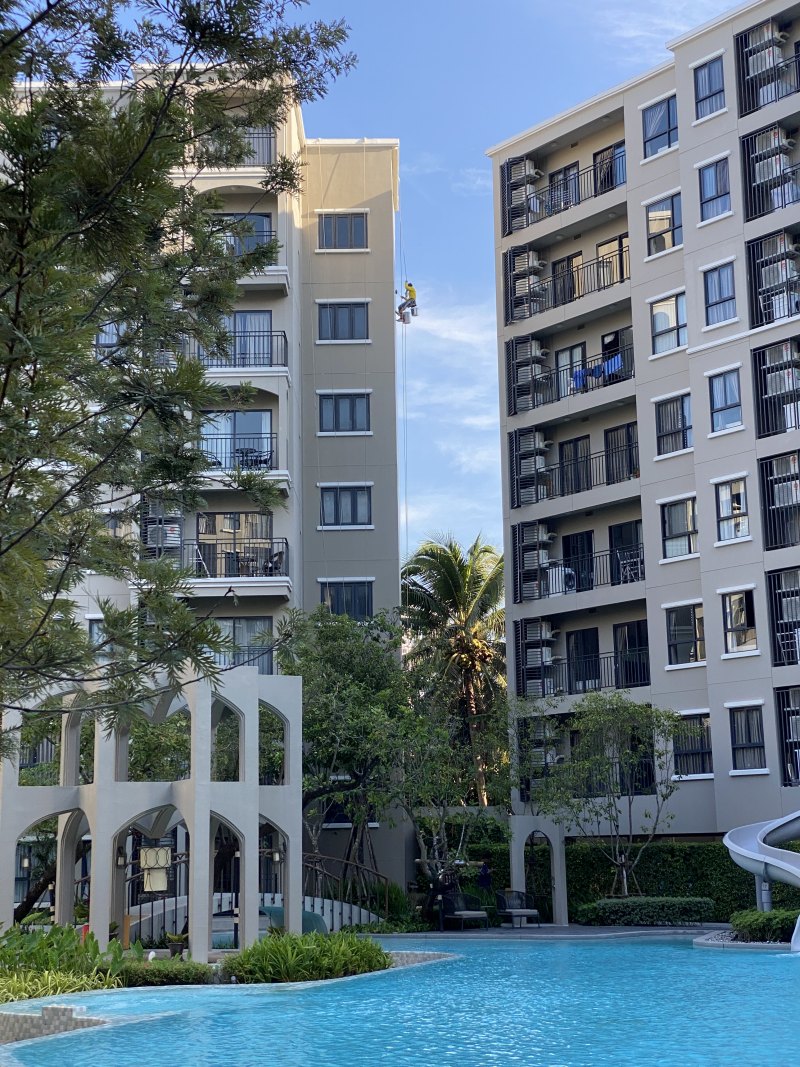 The Hua Hin resort had many backdrops. Although the sky was blue and the day was warm, the pool water was often chilly.
Margaret Hauwert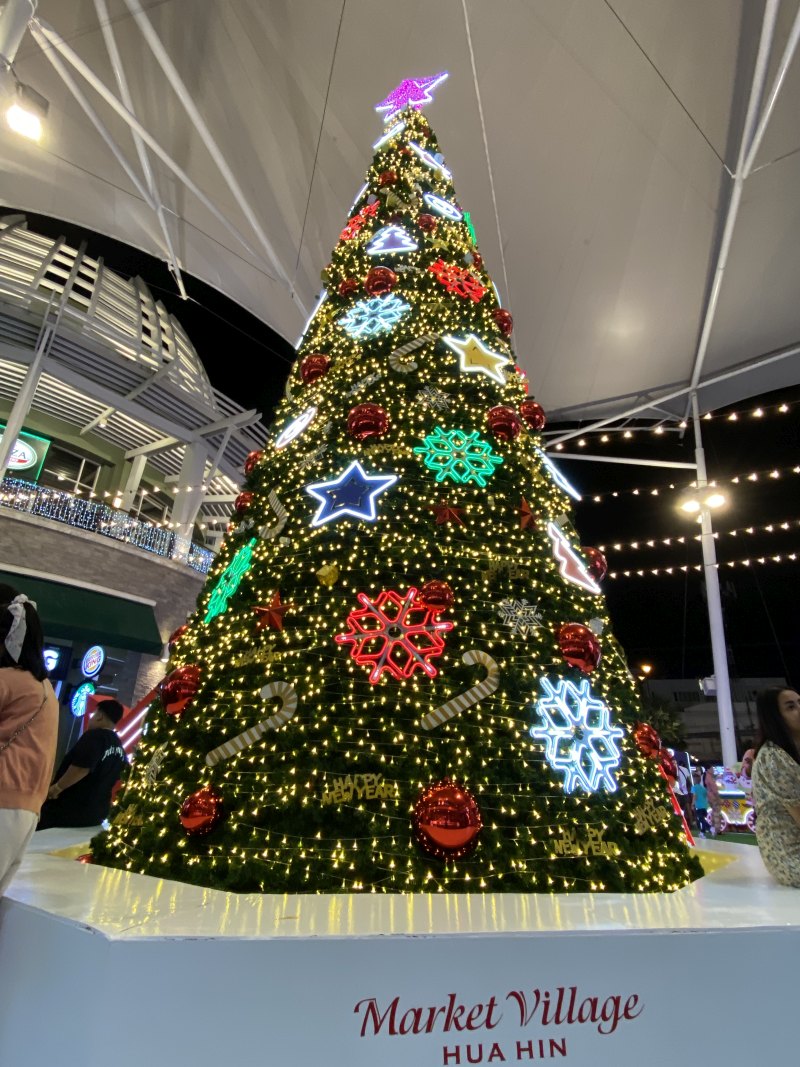 Not many Thai people celebrate Christmas but they sure know how to decorate to attract the tourists. This was one of a few that captured my eye.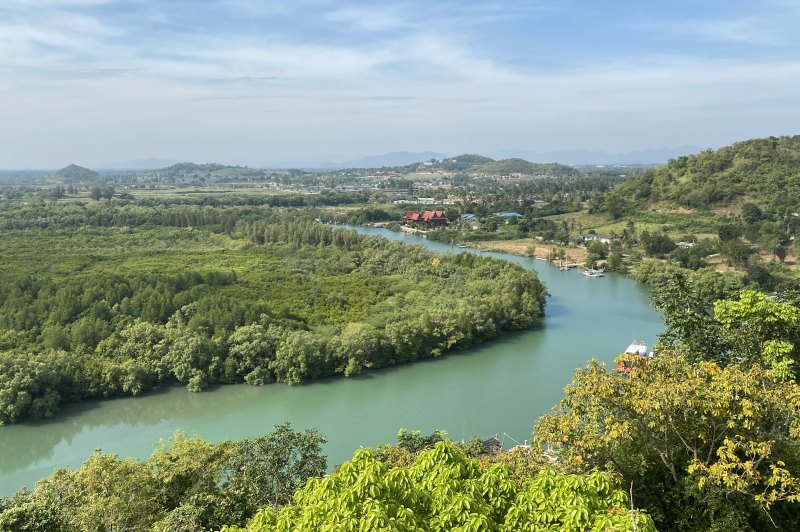 This was one of the views that I captured while near the temple at the top of a small hill. We were just south of Hua Hin and could see for miles.