Local Martial Artists Win Provincial Championships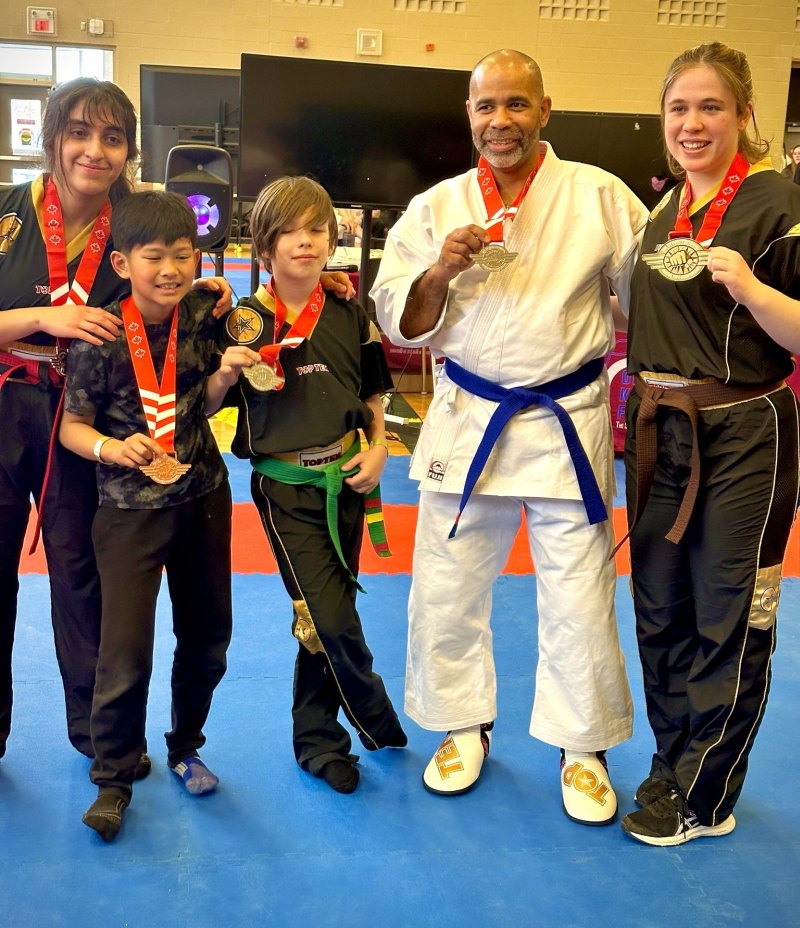 Students from Guelph Family Martial Arts returned from the Ontario Provincial Martial Arts Championships. An event that draws top athletes throughout North America. One of the most competitive and longest running events in the country. Coached by lifetime local residents and World Champions Nathan and Sophie Skoufis.
Results were:
Tanya Ortwein: Gold Sparring

Chris Hordatt: Silver Kata

Deepali Rajpal: Bronze Sparring

Wesley Ayroso: Bronze Sparring

Daniel Monteith: Silver Sparring
Congratulations to our community athletes, they will next be in action at the Canadian Martial Arts Championships in June.