Annual Kid's Day Event at the Aberfoyle Farmers' Market
If you have children you won't want to miss this amazing and genuinely fun day for kids on June 20 at the Aberfoyle Farmers' Market. I have had the pleasure of being a vendor almost every year and have witnessed the big happy smiles of kids and parents alike – a testament to what a great day this really is for the whole family.
Face painting is a fan favourite, as well as crafts and colouring hosted by Whistle Stop Pre-school and Good Night Sleep Site to keep tiny hands busy while Mom and Dad enjoy a "cup o' joe" at one of the picnic tables – strategically placed so the kids can always be in view.
The Scavenger Hunt is truly a wonderful experience, the brain storm of market board member Blair Moch, who is the creative director of this entire event. Each child has a list of vendors they need to cleverly find and along the way they get goodies and discover more about our local produce and products. A wonderful by-product of having fun!
This year there is something new. Eco-games with CELP (Community Environmental Leadership Program) students. Also karate demos. Who doesn't love a cool game learning to respect our environment and then a good karate chop off the old block?!
The Guelph Storm Mascot will be back to delight the little ones and anyone who has a hankering for hockey can try shooting some pucks with the Guelph Storm Street Team.
And then there's those firemen. There will be some of Puslinch's finest volunteer firefighters on hand with the inflatable firehouse. I'm sure Mom won't mind helping out and being a spotter – for safety reasons of course.
Don't miss this once a year event that is sure to create wonderful memories for years to come for the whole family. The Aberfoyle Farmers' Market in downtown Aberfoyle in the Optimist Rec Centre, from 8am 'til 1pm.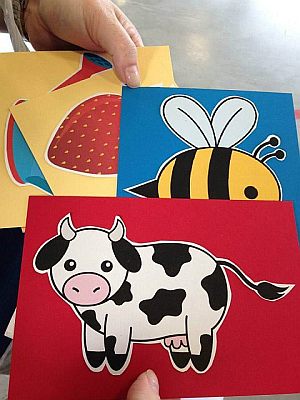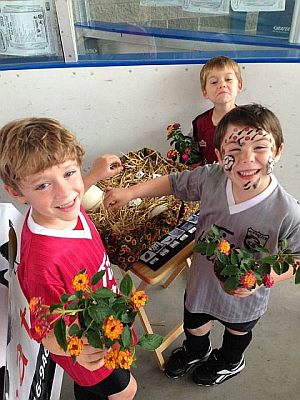 "Images from the 2014 Kids' Day Event"