Puslinch Water Skiers to Compete in Pan-Am Games!

Jason and Whitney McClintock both began waterskiing before the age of 2 years old at their family's ski school on Puslinch Lake. Before them, their Uncle Joel and Aunt Judy were World Champions and their father, Jeff, skied for the National team. As kids they skied five times a day and were in tournaments almost every weekend to get them used to competitions.
Every morning they woke up at sunrise to get the best conditions and they were driven by their parents, Jeff and Sherron McClintock. Jeff was their primary coach for their beginning years teaching them everything he knew. Today, Jeff has the great task of setting up the ski site that his kids will be competing on for the Pan Am Games.
At just five years old Jason began competing and by the time he was eight he had competed in his first Canadian Nationals. He became a member of the National Team in 2004 at the age of seventeen. Since then he has won many titles, but all to the account of years of hard work. He currently co-holds the Canadian National Slalom Record. Jason is currently a slalom and trick skier. He left jumping in 2007 after a bad crash. Jason currently lives half in Florida and the summers in Cambridge running McClintocks Ski School on Puslinch Lake.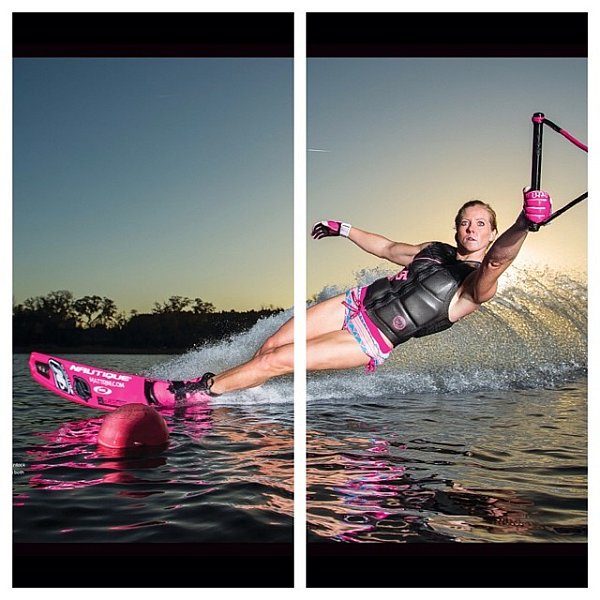 Whitney is a four time World Champion with many World, National and Pan American Titles. In 2003 she became the youngest member of the National Team and currently lives in Orlando Florida in order to train full time. Whitney competes in all three events, slalom, trick and jump, and was a torch bearer for the Pan Am Games torch relay.
Traditional water skiing has three main events; slalom, trick and jump.
Slalom: The boat travels 34 mph for women and 36 mph for men. Skiing on a single ski (aka slalom ski) the men and women must swerve through the course going not only through the entrance and exit gates, but around six slalom buoys as well. Each pass the rope length gets shorter and shorter making it harder to reach out wide enough to go around them.
Trick: In tricks the athletes have 2x 20 second passes to do as many tricks as possible within that time. Each trick has a point value so the goal is to get as many tricks as possible in time to ramp up your score.
Jump: In jump the athletes travel at speeds of over 34 mph over a ramp that varies from 5 ft. to 6 ft. high, projecting the skiers far across the lake. The goal is to get the furthest down the lake, with most jumps reaching well over 140 ft. for women and 200 ft. for men.
Next week at the Pan-Am Games both Jason and Whitney will be competing Monday through Thursday at the Ontario Place West Channel venue. Click here to see the schedule: http://results.toronto2015.org/IRS/en/waterski-and-wakeboard/schedule-and-results.htm
Puslinch Today will post the results as they become available. Good luck to Jason and Whitney!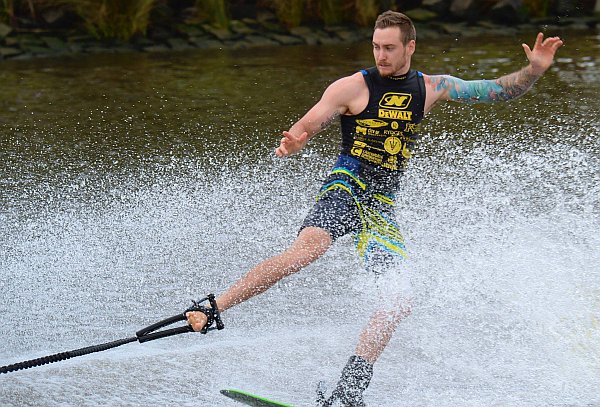 Jason McClintock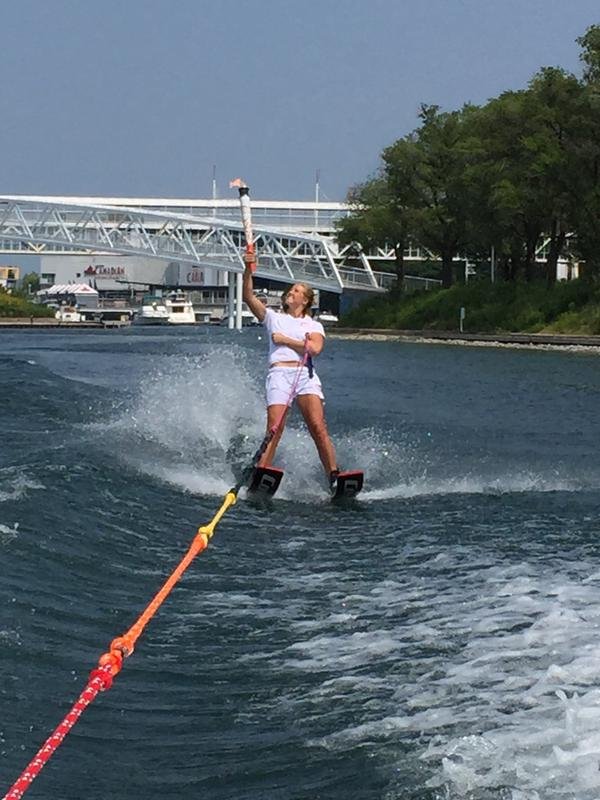 Jason McClintock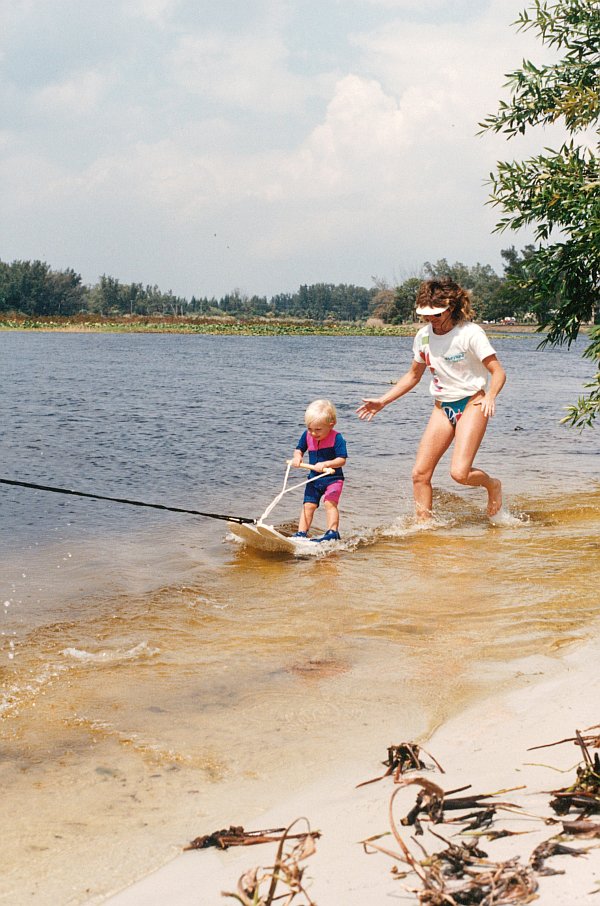 Jason McClintock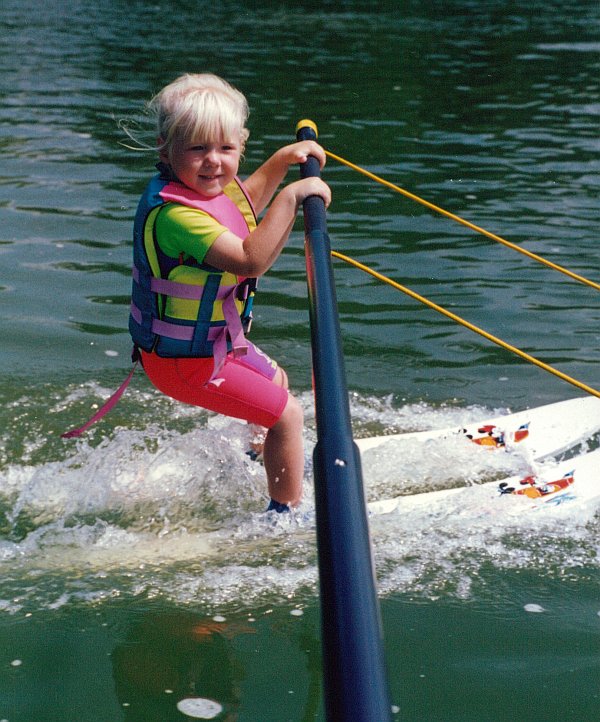 Whitney McClintock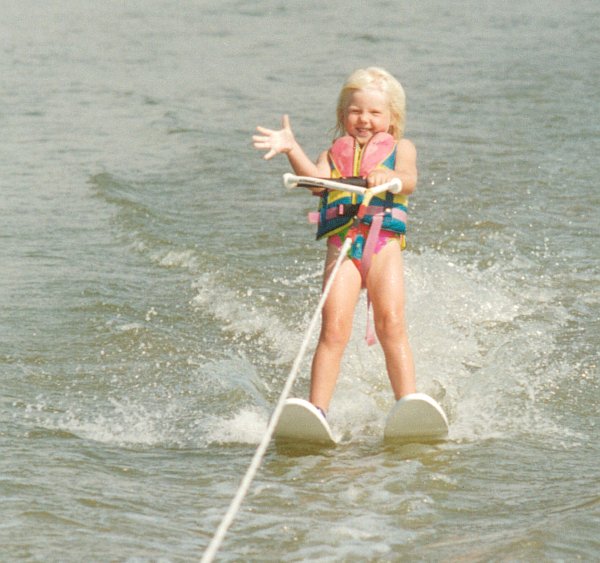 Whitney McClintock