Inside Aberfoyle Public School's S.T.E.A.M. Room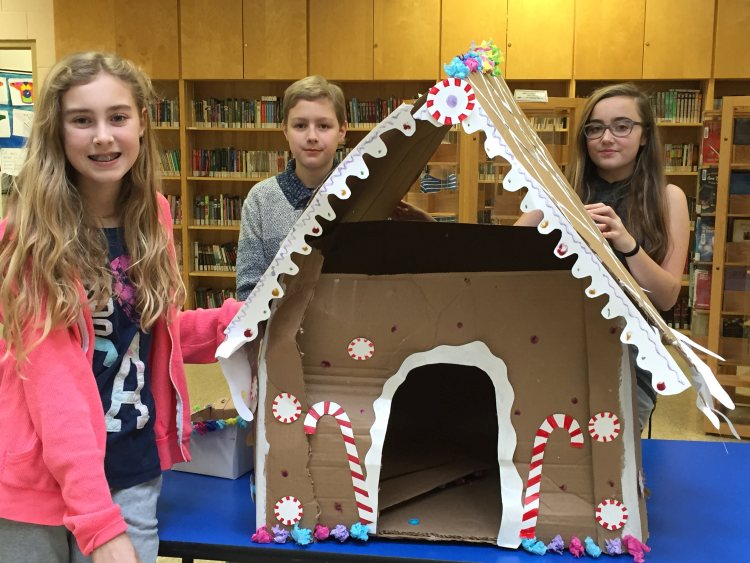 What is a Makerspace? It's the environment, room or space that allows children to explore, experiment, be imaginative, create and design using a variety of mediums. Makerspace is part of an Upper Grand District School Board initiative that's helps children prepare for the next stage of school and stimulate interest in S T E Arts M – an acronym for Science, Technology, Engineering, Arts and Mathematics. Note: arts can be dance, music, art or drama.
Over the last few weeks librarian Mrs. Sunega has worked hard getting the intermediates involved with Makedo (simple to use, open-ended system of tools for creative cardboard construction). The next step is to offer this program to the junior and primary classes while the intermediates (grades 7 and 8) will be moving on with the Makey-Makey (link to https://youtu.be/rfQqh7iCcOU ), Sphero (link to: https://youtu.be/Yg8LmEkI_0c ), and Cubelets (link to: https://www.youtube.com/watch?v=g2wnrIxsks4), while Mrs. Sunega gets the 3D printer working.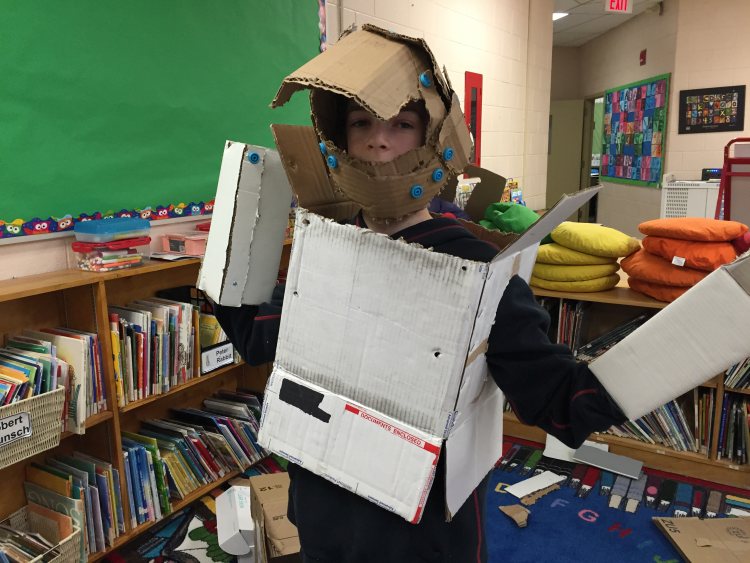 The students love Makerspaces because it allows them to create and build a variety of interesting objects and interact with their peers. While teaching them transferable skills such as leadership, problem solving, and communication that will help them in their studies gearing towards higher grades and even in future employments.
Mrs. Hauwert, a veteran teacher with Aberfoyle Public School, said "I would like children to not be afraid of new technology, even if they don't understand it right away. When I first saw what coding was it made me feel like: I can't do that! Now six months later I can code. All because I persevered and took baby steps"
Mrs. Sunega said that she "has noticed that when the adults step back and let the students take the reins, they take ownership and in the process gain an incredible sense of confidence"