Springtime is Here for the Birds and the Bees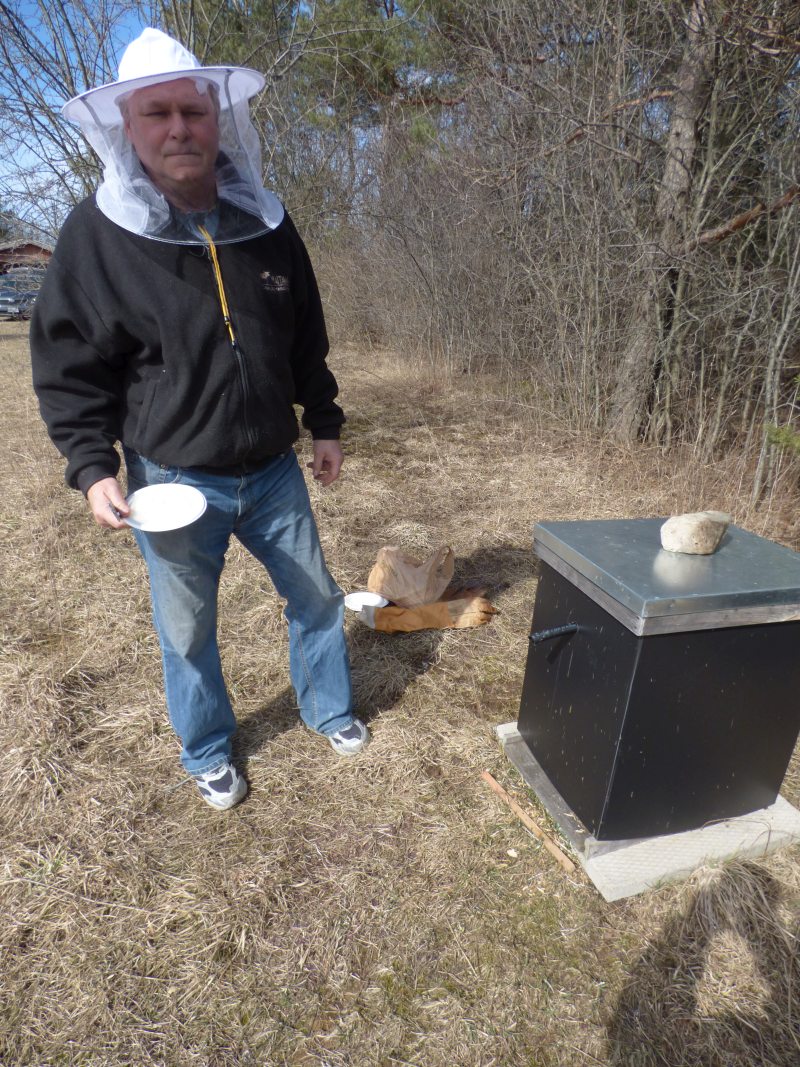 Rick and Marion Robertson have already had one bluebird and two tree swallows arrive. A sure sign of spring!
As beekeepers, now is the time to feed the honeybees to avoid spring starvation. Rick is holding a home made sugar patty. This is a much needed energy boost for the overwintering bees. They are now working the poplars, willows and silver maples to access pollen for protein.
The wild bees are still dormant. As gardeners, you can help the pollinators (especially wild bees) by not burning but creating brush piles from your yard and garden spring clean ups. Having too tidy a property is devastating for pollinators who need these brush piles for shelter from big weather events and for nesting sites.
For more information on pollinators visit our website at www.puslinchnaturallynativetrees.ca