The Aberfoyle Agricultural Society Fall Fair Is Almost Here!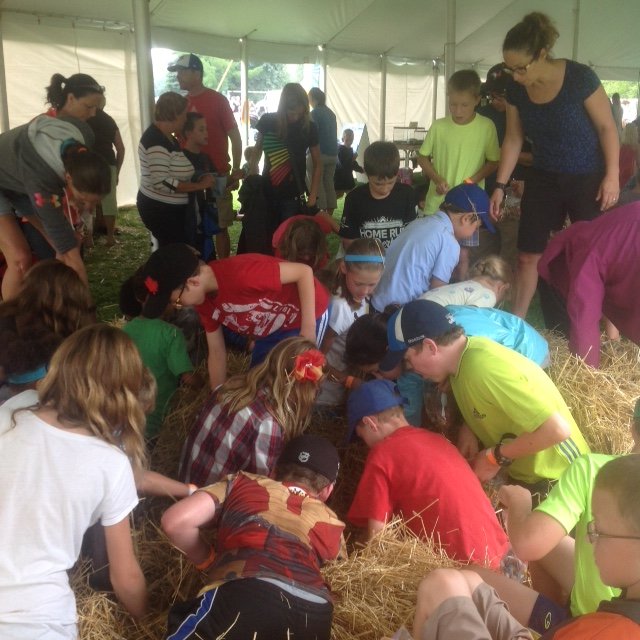 The Aberfoyle fair is almost here! It runs September 8th and 9th, 2017.
Time to finish up your entries. Join us Friday night for a tractor pull, try some bubble soccer with the Guelph Bubble Soccer team, or admire the talents of a balloon artist.
Saturday is a full day of fun starting at 9 with children's activities, an ATV pull in the afternoon, and a Pig Roast!
Sunday we have 4 churches gathering for a wonderful service with refreshments afterwards.
Check out the full schedule of events below or click HERE to visit the official website.
ABERFOYLE FALL FAIR SCHEDULE SEPTEMBER 8th AND 9TH 2017
FRIDAY SEPT 8TH

9AM TO 5PM EXHIBITS RECEIVED FOR JUDGING
6:00 PM KNOCKER BALLS big bouncy balls in the arena $5 charge 7:00 PM TRACTOR PULL AT THE TRACK Weigh In Is 6:00pm
NOTE: Halls and the green shed are closed for judging

SATURDAY SEPT 9TH

FARMERS MARKET is Open ALL DAY!!
***ALL DAY ACTIVITY BRACELET $5 FOR KIDS ***
9:00 Market Tent Vendors set up and open
Hunter Jumpers and HORSELESS JUMPING-Horse Rings . Kids, try it out Antique Tractor Display All Day and Stock Cars TOO!
9:30 Children's Sports at the Kids Zone Tent Old Macdonalds Farm All Day
4-H CLUB Competitions and Activities All Day
10:00 Sciencsational Snake Exhibit in Kid Zone Tent
Bouncy Castles Galore!!! Check them out.
Embroiderers 150th display in Main Hall
Games and crafts in the tent – test your skills
Used Book sale at the Library and a Balloon artist 10:30 to 12:30
10:30 Yvette and Her Farm Friends Show – Kid Zone Tent
11:00 Music on the Patio by TWO OF A KIND
4-H SHOW – Sheep followed by Calves
PET SHOW on ball diamond – bring your favourite pets
FACE PAINTING in the Children's tent
12:00 TEA ROOM open in Alf Hales Room.
THE GREAT LOONIE IN THE STRAW… in Children's Tent Kiddies TRACTOR PULL , Weigh in at 1:30 Kitchen Parking area Ball Diamond Competitions for youth and Adults Try it out
2:00 Children's entertainer, Yvette and her other Farm Friends – Kid Zone Patio entertainment by Sound Junction Band
Kids Tractor Pull behind the Kitchen Parking Lot
3:00 ATV and Garden Tractor Pull Weigh In 3:30 Yvettte and her Farm Friends in Kid Zone Tent 4:00 GardenTractor/ATV pull
4:45 Buildings close for returning Entries 5:00 Pick up articles
Pig Roast Tickets $15 in advance or at the fair office Music by Country Squires Band

SUNDAY SEPT 10th

10:30 "BLESSING OF THE AGRICULTURAL SOCIETY" 4 COMMUNITY CHURCHES COME TOGETHER FOR A SERVICE followed by refreshments on the Patio