What Happened At The Aberfoyle Fall Fair: Part 3
by Margaret Hauwert.
Everything was Awesome!
What else do you do on a sunny, warm day at the Aberfoyle Fall Fair. These people had the right idea, you sit on the patio and listen to a band called "Two of a Kind"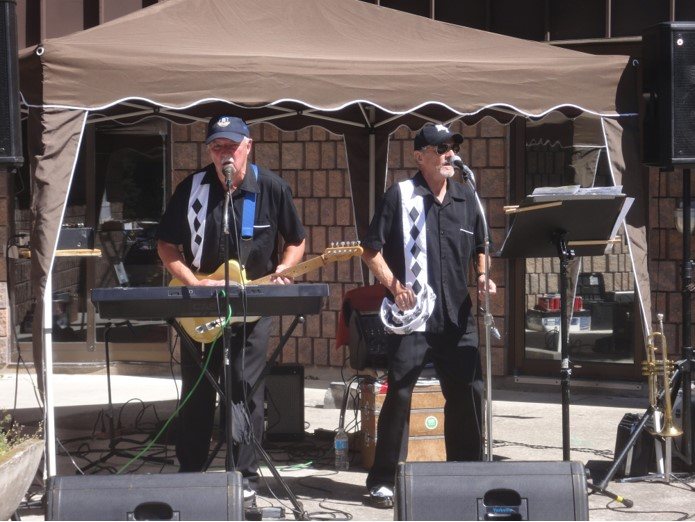 There were lots of toes tapping, hands clapping and singing along with the band.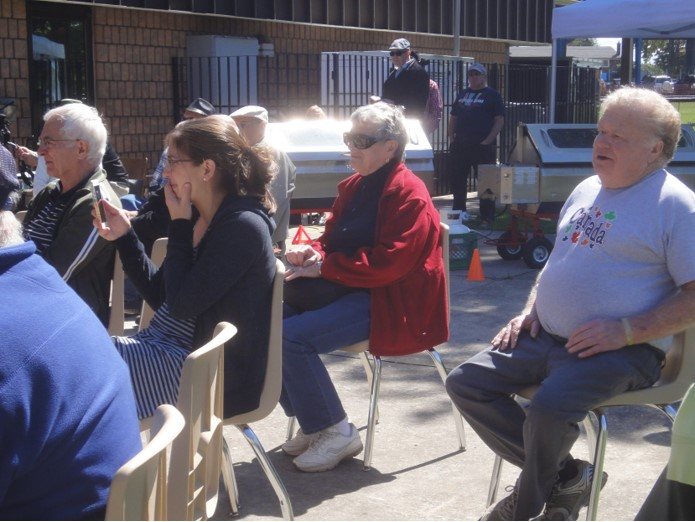 As one of the children from grade one said to me "You know Mrs. Hauwert I couldn't get enough of Johnny B Good, so I asked my grandma to buy me the CD and she did." Now that is saying a lot about this band from a six year old. I wonder what the people in this picture would say.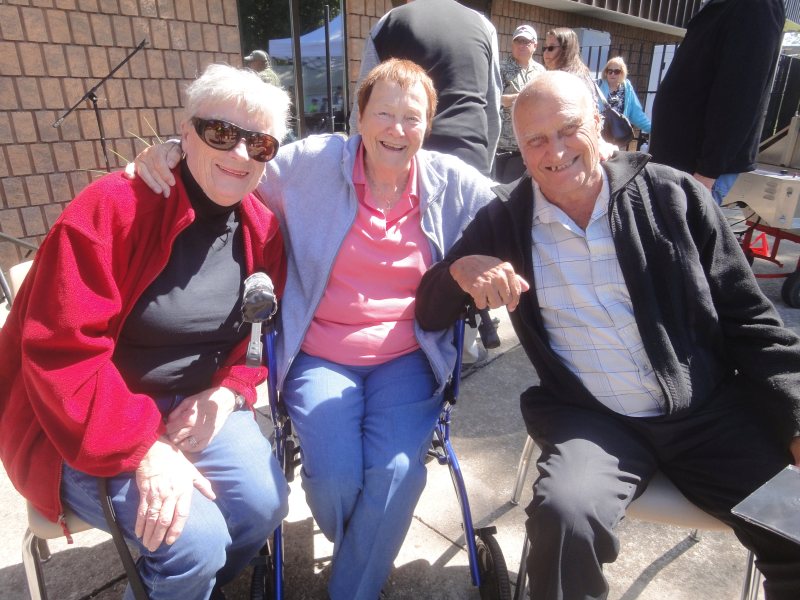 Other interesting features of the fair:
While many people were jumping on the bouncy castles other fair going patrons were showing their cattle, petting animals and learning about their care. In the Puslinch community center there were many exhibits to see such as the one that featured quilt squares.