I was determined to make it to the Arkell United Church for their annual bazaar as I feel they are often left out of the Puslinch Township write ups due to their location. What I found out was this gem is another happening place. I went in thinking that I would know no one and found former Aberfoyle School parents and a friend working the booths.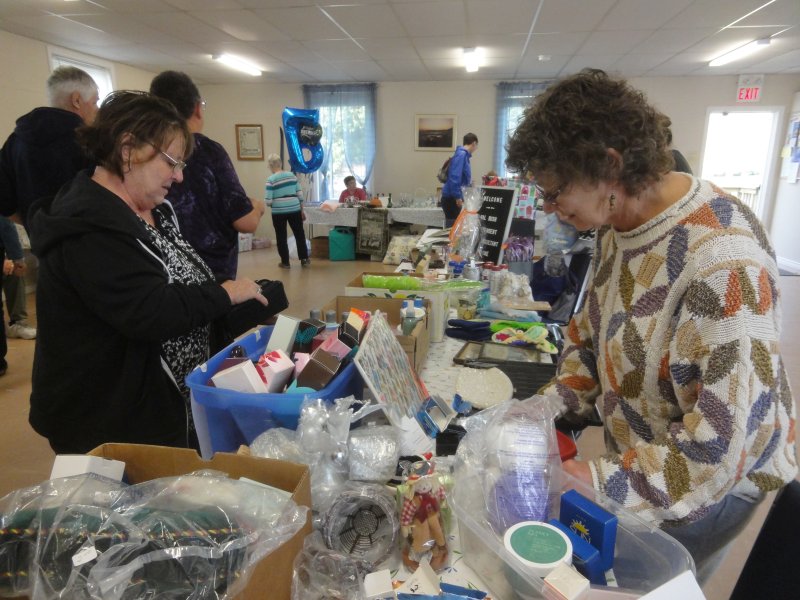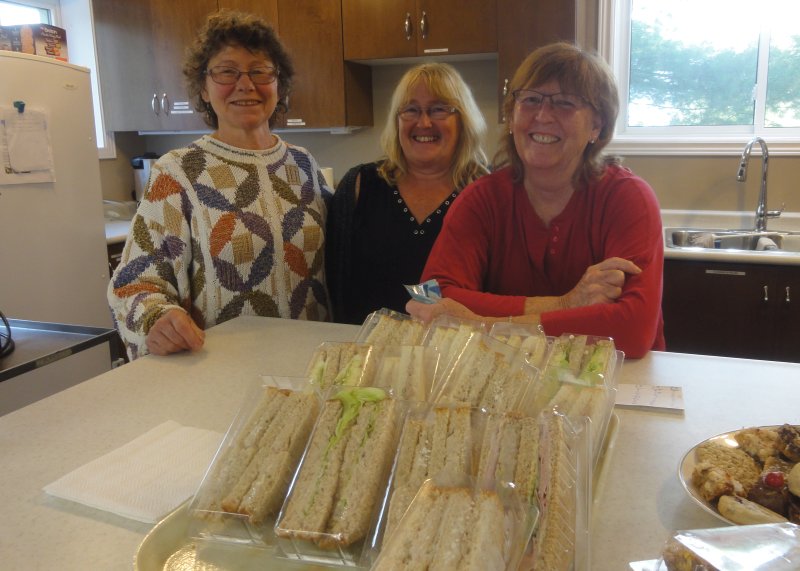 A unique display found at the church was from "live and Learn". Here pictured with Emily is Penny who explained to me how awesome it is for young adults with disabilities to not only have a place to go but be able to learn about entrepreneurial skills. Emily is selling a variety of mixes for making soups, stews etc.
Speaking of entrepreneur skills I found Aries working with grandma and mom selling some items outside. Looking forward to attending the ham supper and hootenanny.