Oh My Goodness, It All looked Delicious!
My day at the Duff's Bazaar started with Dylan challenging me to find the real child in the Canada 150 scene.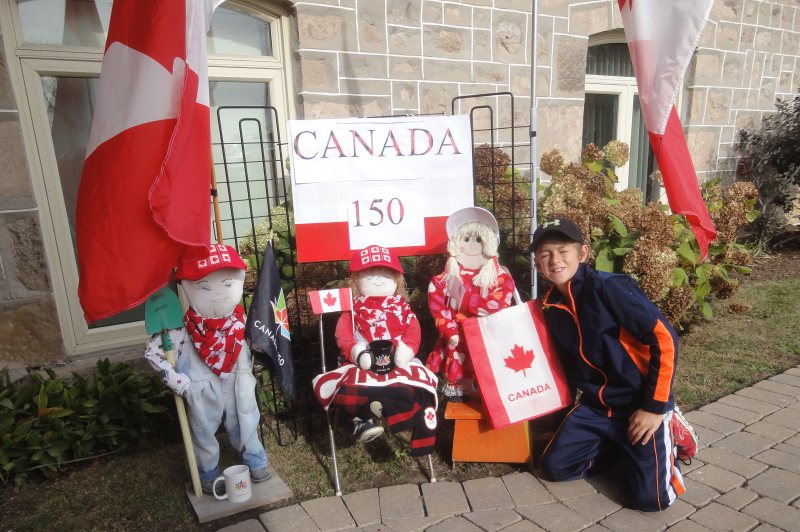 I was met inside by Lois making bunny ears on Aiden and Tristan. And to think Brenda and Eleanor thought they were just posing for a picture.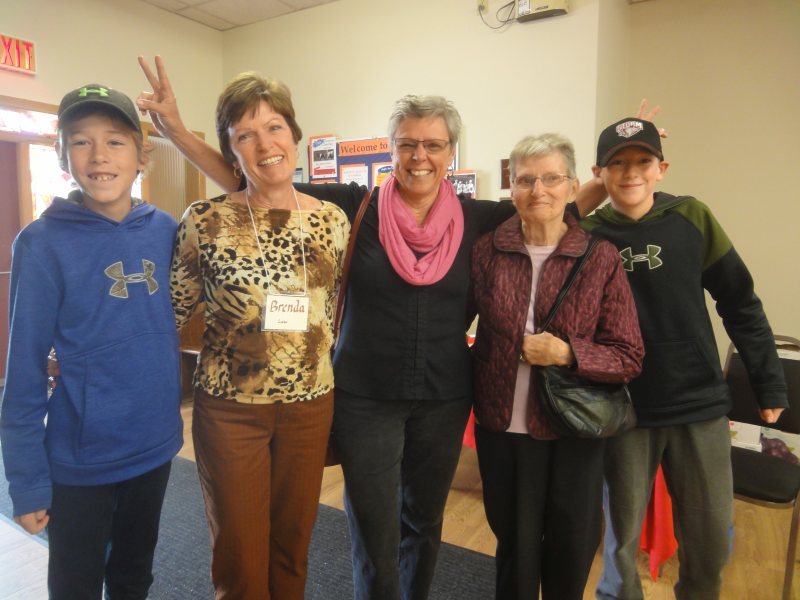 There were many choices of baked goods including fresh fruit and vegetables. One of the tables had knitted and/or sewn articles to buy.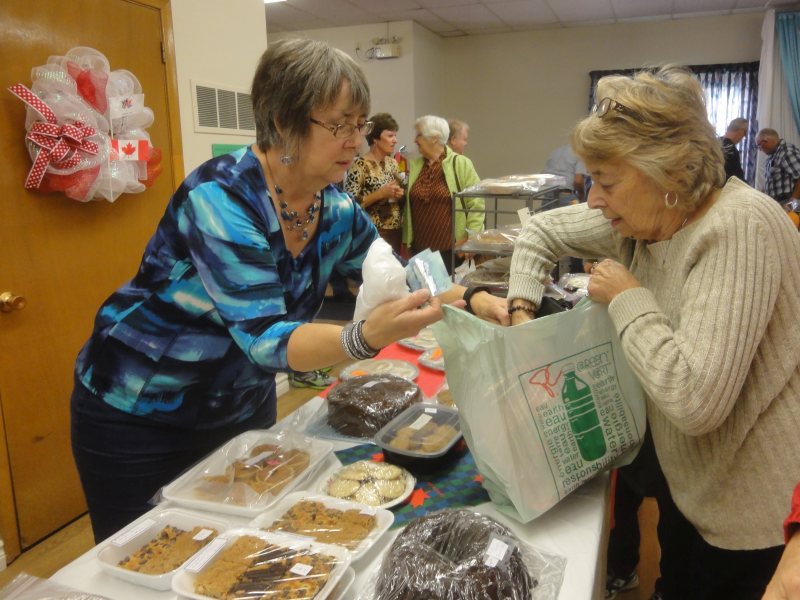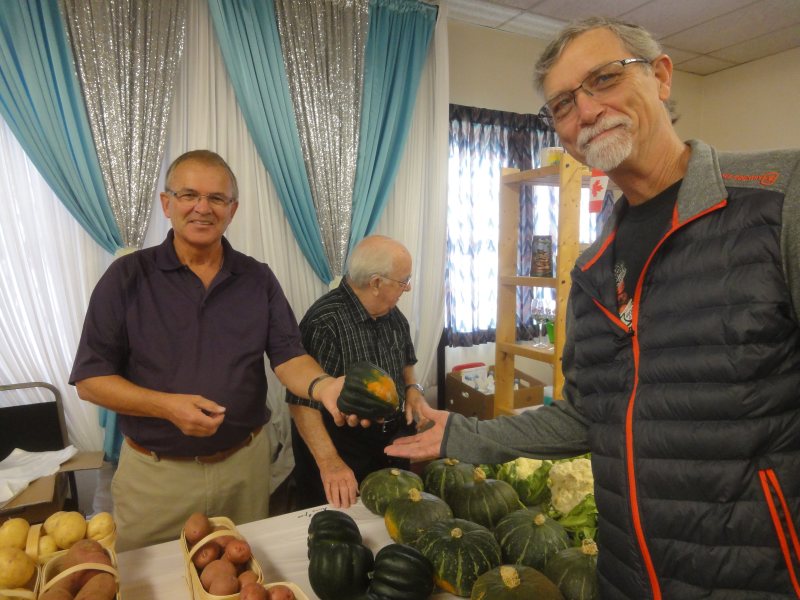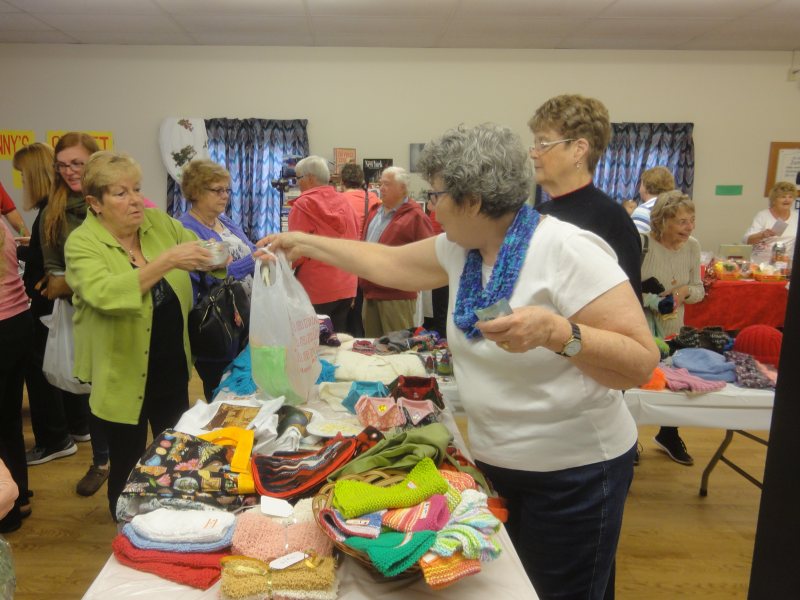 Children are never forgotten when Diane is around. Here Julia is keeping a watchful eye on the goody bags. It is always nice to talk to former students (Megan, Sarah). By the way, just wondering if the blueberry pie made it home for your dad?