Our Monarchs Have Emerged!
A couple of weeks ago I posted photos of some monarch butterfly chrysalises we found in our gardens (see article by clicking here). I'm happy to report that every one we found has successfully completed their metamorphosis and have emerged as a butterfly.


Stretching wings for the first time.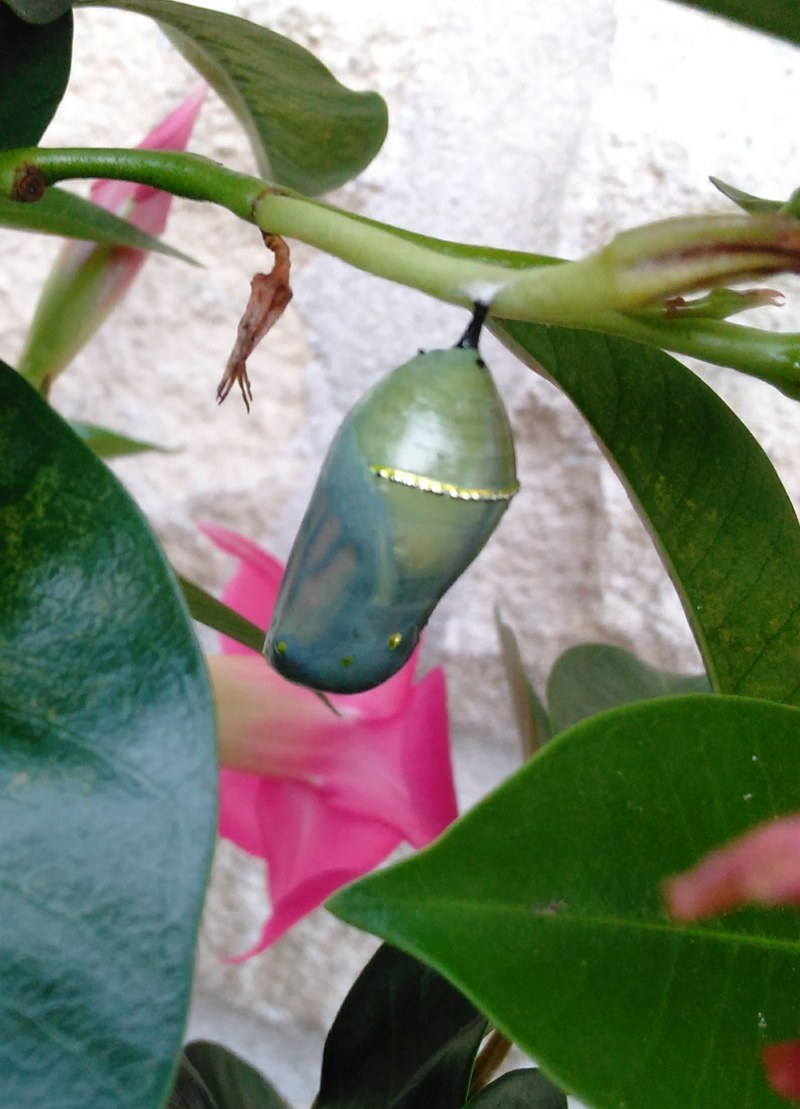 When the time came for the butterflies to emerge the chrysalises started to become translucent and you could see the butterfly wings inside.