Senior's Luncheon Brings On Singing And Dancing!
On Wednesday, April 4 it was windy and cold outside but definitely warm inside as it was the first of the season "Mount Carmel Zion United Church's" Seniors pot luck luncheon. Every April, June, October and December it is hosted at the Puslinch Community Center. As you can see from the pictures there was no shortage of food. This inclusive bunch of seniors come from all over not just Puslinch but from Chartwell Retirement Residence and Heritage House as well.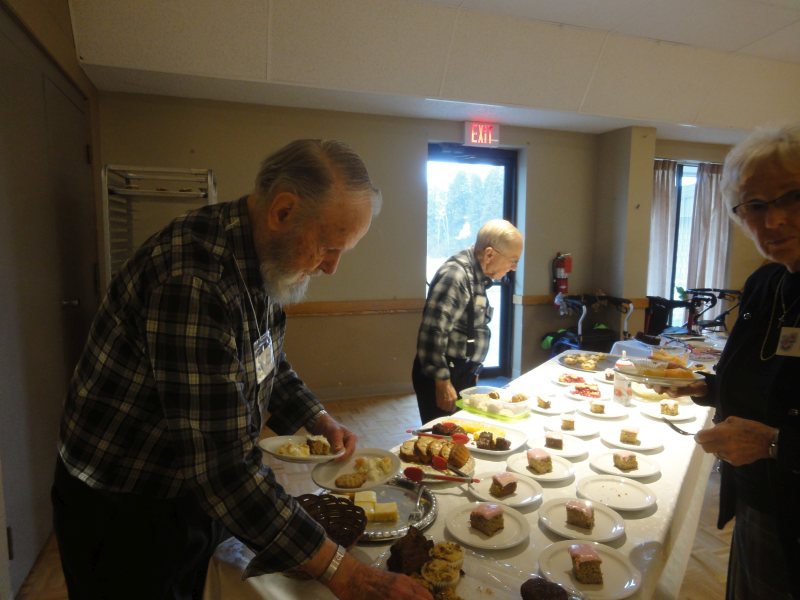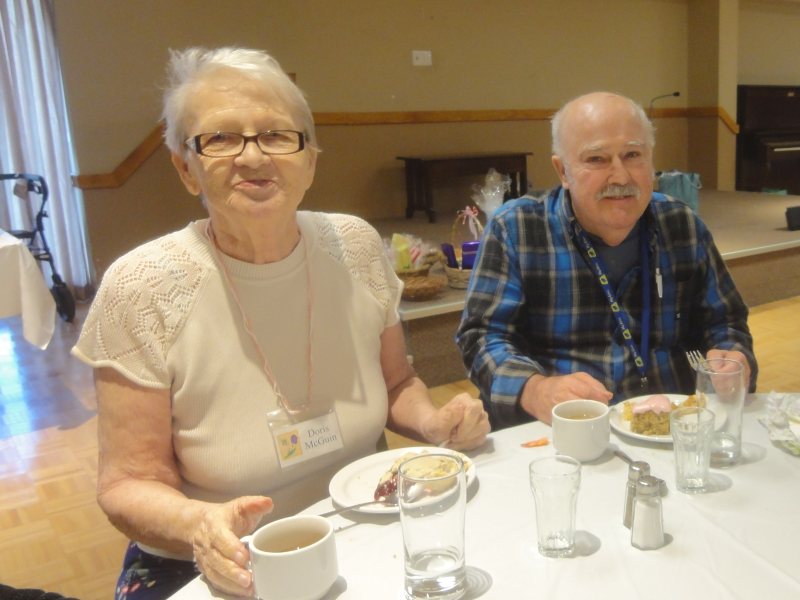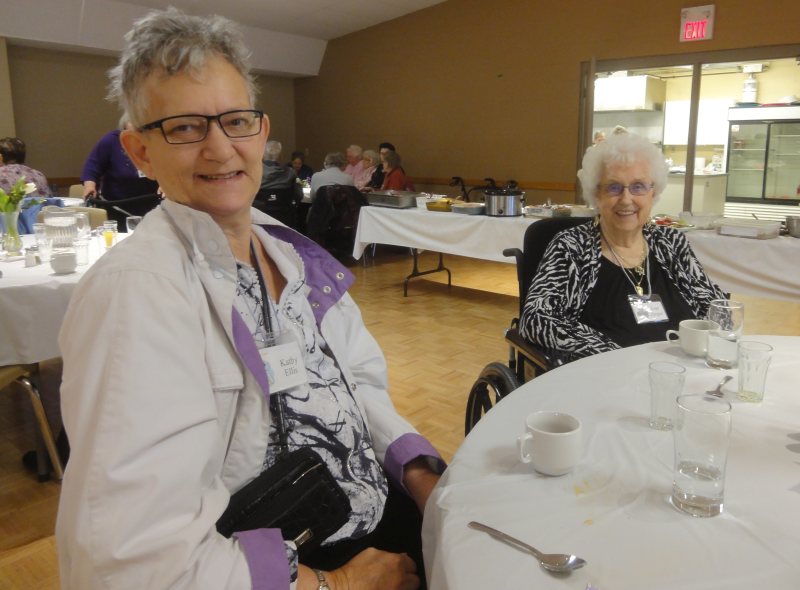 After the lunch, the entertainment of the day was the grade 1's and 1/ 2's from Aberfoyle School. There were songs (Spring is Here and Down by the Bay) followed by "The Chicken Dance" and my favourite "Cotton Eyed Joe." There was lots of activity such as clapping and skipping. Some of the children made pictures of animals/insects that we would see in the spring. Good heavens we needed to see those to give us some hope that spring will arrive at some point.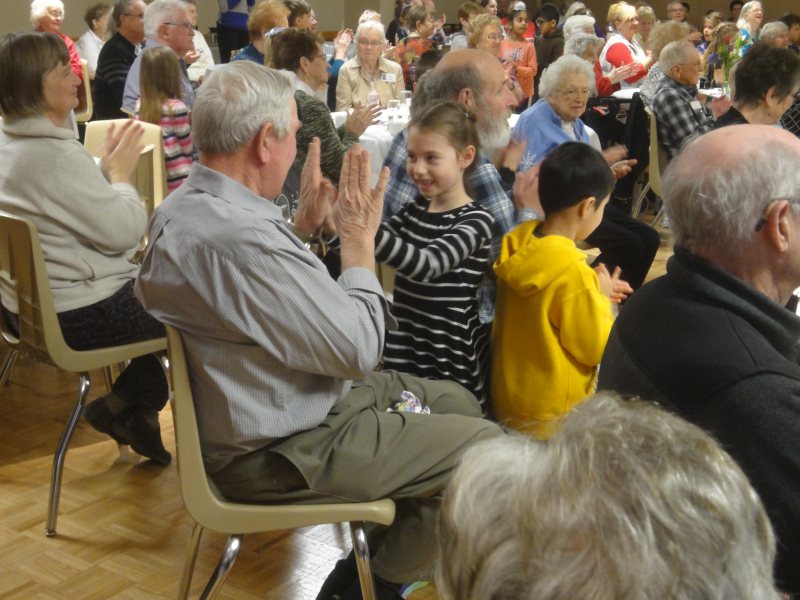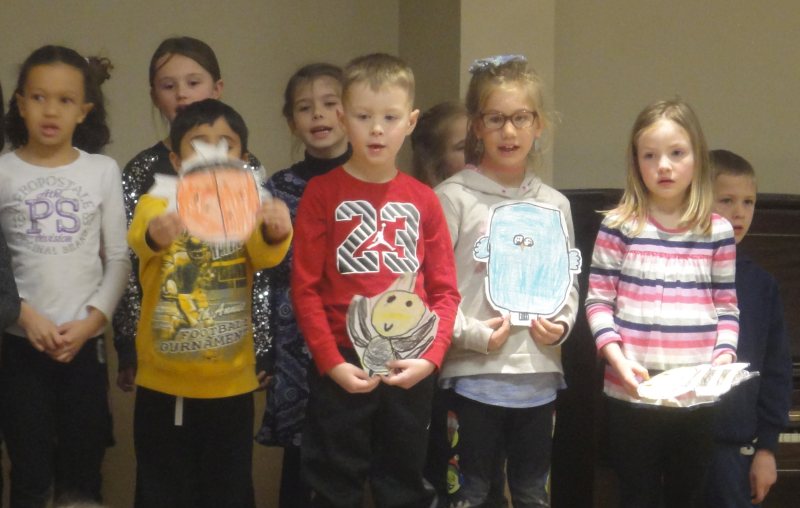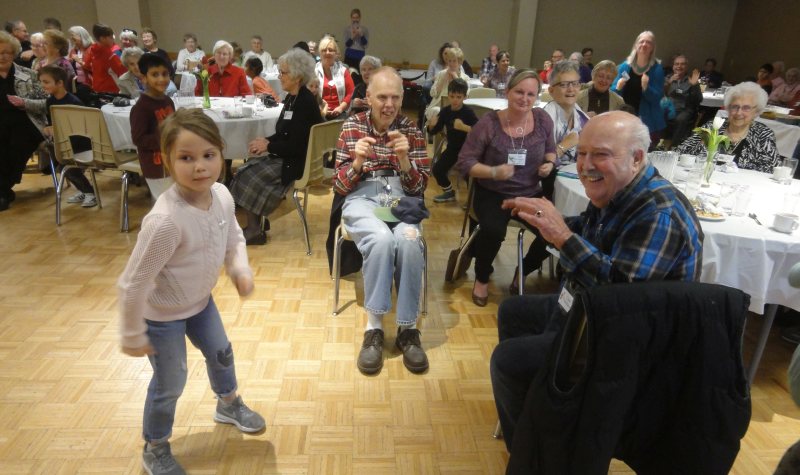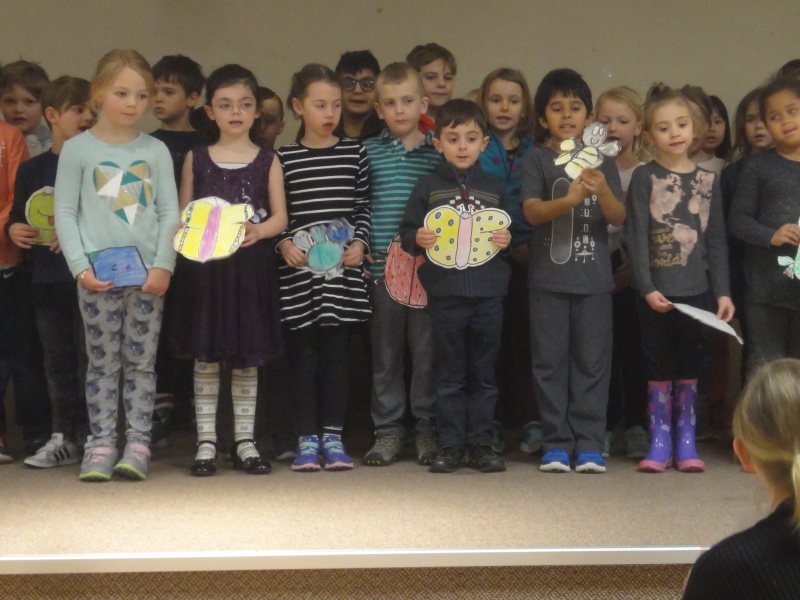 Chris and Deb were part of the committee that provided treats for the children. These grade ones were more than happy to help with that chore (of eating that is). There were also many door prizes given out. As always the afternoon went quickly.. A big thank you to everyone who was involved and to Katelyn for taking the pictures. Looking forward to the next outing in June.
Margaret Hauwert