Valensbrae Sheep Getting Their Annual Trim
— June 20, 2018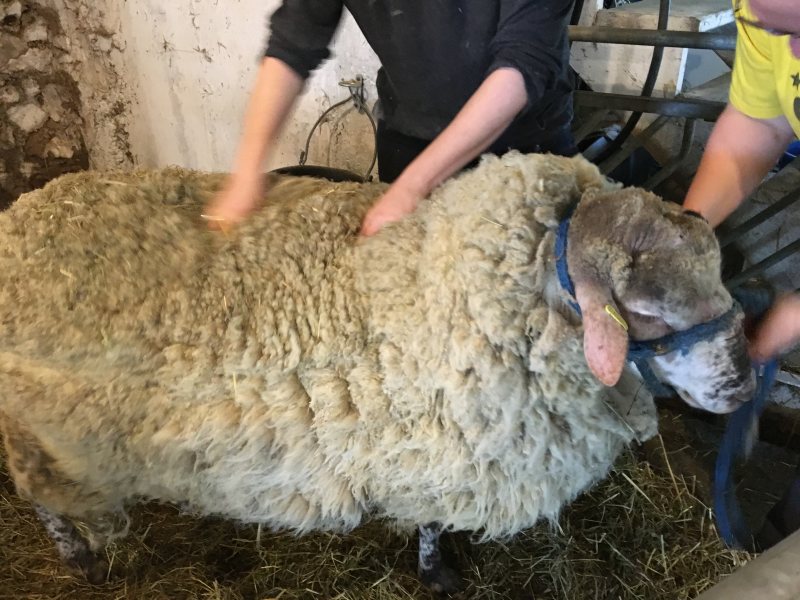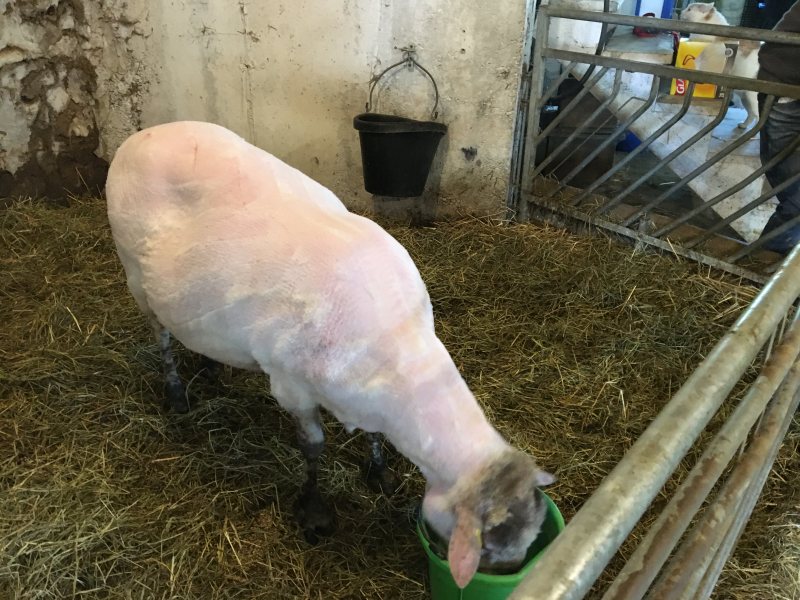 Every spring, Valensbrae shears the flock! And it's an absolute must!
Getting sheared each spring keeps the sheep cool and comfortable – and gives them plenty of time to grow a new coat for winter.
Our current inventory of 35 Dorset and Shetland sheep was sheared the last Friday in May, just before the weather started getting warm.
Only sheep are sheared. Older and baby lambs can hang around during the process, and often get caught in the shute, but are quickly re-directed towards the pasture.
Valensbrae hired Rachel's Shearing Service of Paris, ON. Owner/operator Rachel Duncan is a sheep farmer herself, with 70 head. She's been shearing animals for four years. Rachel brings her own equipment which includes a set of machine sheers, a piece of plywood and felt moccasins.
The moccasins are key equipment. They not only protect her feet but they help grip the wooden floor and absorb the sweat. The flat heel ensures that she doesn't tip over when she's sheering. She's already leaning over and wrestling with an uncooperative customer, she doesn't want to lose her balance as well.
Rachel sheers sheep, goats and even llamas. Ben and Jerry were sheered first, and that's a two person job! Fixed with halters and then tied to a barn beam, while Rachel sheers, someone whispers re-assuring messages to an already over-stressed llama.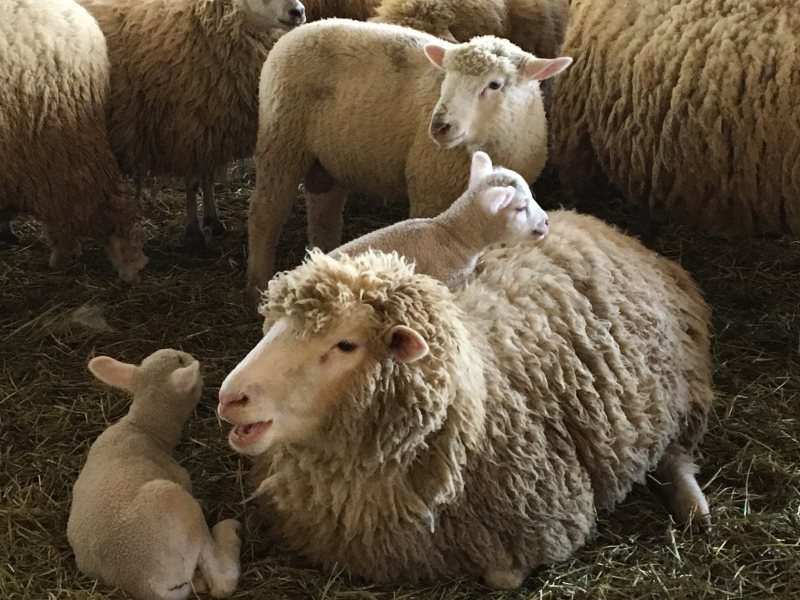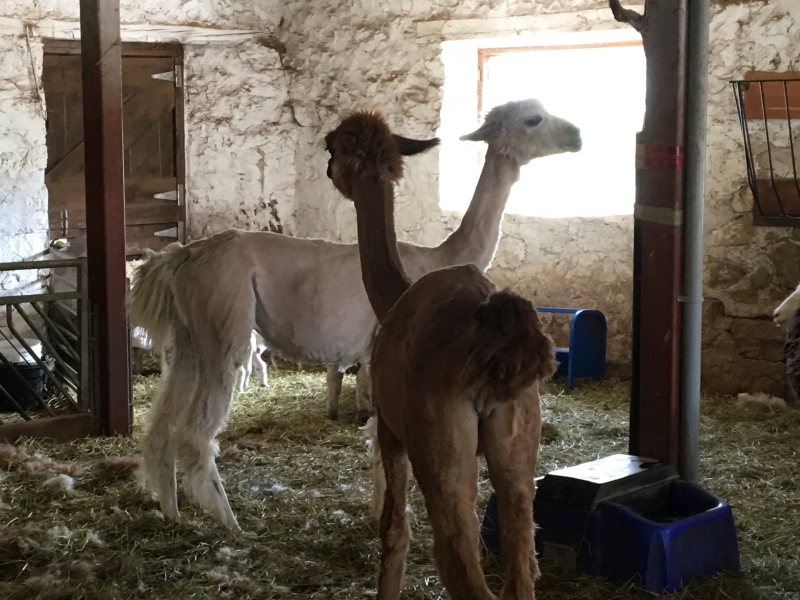 Sheep are handled a little differently.
The flock is 'shooed' into a shute and then released one-by-one into Rachel's hands. Grabbing them before they can bolt, Rachel manoeuvres them on their backs and legs in the air as quickly as possible.
Once in a prone position, the sheep are totally immobilized and lay quietly – or almost – while being sheared. And everyone gets the same buzz-cut – right down to the skin.
Rachel starts with the belly then moves to the shanks, sides and then back. Miraculously the wool coat comes off in one piece.
Valensbrae raises Shetlands (11 in the herd) for their wool. The wool is very soft and has wonderful natural colours. The wool from each individual sheep is packaged and labelled separately for the mill. Dorset wool on the other hand is placed together in a large bag. This wool is used in making felt. It's oily to the touch from the lanolin. Dorset wool was used for knitting turtleneck sweaters for fisherman and the army – the lanolin adding extra protection.
When asked if the sheep felt better when they were sheered, Rachel said that she imagines so. When asked if the sheep liked it, Rachel burst out laughing and said "Well no one has ever said thank you – or asked for my business card!"
So how long does it take to sheer a sheep – about 5 minutes. But that doesn't include a wash and a blow dry!
Valensbrae Farm – Pasture-raised Ontario lamb. Seasonal farm gate sales of lamb cuts [September 2018]. In addition to Dorset & Shetland sheep, Valensbrae Farm has pot-bellied pigs, Red Sexlinks layers, honey bees and two llamas Ben & Jerry.

A family-run operation led by Ted Stark.
1527 Regional Road 97 | Puslinch | 905-659-7253 | [email protected]