Chef's Showcase: Enver's Chef Shares His Favourite Strawberry Recipe


This is first in what we hope will be a series of recipes shared by local chefs in Puslinch Township. If you have a recipe you are craving for from one of our local restaurants here, just ask us and we will do our best to persuade the chef to share it with us!
The idea came to me when my family had dinner at the Tex-Mex BBQ casual dinner event at Enver's on a beautiful Friday evening on their patio. It was all you can eat for only $35 and eat we did. There was a beautiful array of salads, mains such as pulled pork, brisket and wonderful pickerel. Oh and the desserts! We had them all; their fabulous butter tarts baked fresh in house, a beautiful lemon curd over blueberries in a jar topped with whipped cream and my husband's favourite was the liqueur macerated strawberries. He practically licked the jar and he doesn't like strawberries. Quite a feat to get him to eat fruit.
What did it for me was the potato salad. I know, I'm supposed to be writing about strawberries but I can't resist sharing this and how everything came to be. Please keep reading on! As many of you know I am Latvian. And potato salad runs in our veins. I have an old family recipe passed on down from many generations and I've never tasted better anywhere else. Until now. The potatoes were PERFECTLY cooked and if you make potato salad you know how hard it can be to get them out just at the right time. Too long and you have mashed potato salad. Too soon and you have a crunchy one. Chef Craig's potato salad was absolutely sublime. I have a feeling that he does the same thing with his potatoes that my Latvian recipe calls for – marinating the potatoes while they are still warm. That's what makes it so good! We were having a family celebration the next weekend and I decided then and there I would have Enver's make the potato salad. After careful consideration I added on the corn and bean salad, the tomatillo salsa and ordered enough butter tarts and lemon curds to satisfy my entire clan. We did the chicken wings and burgers and voila! We enjoyed the easiest family BBQ we have ever had. I spent hardly any time in the kitchen and was able to enjoy our company. After doing the math (Enver's catering was very affordable) I determined that after doing all the shopping, paying for the ingredients and then spending all the time preparing the dishes, I was definitely doing myself a big favour having Enver's do all the work.
Which brings me to Chef's Showcase. Many moons ago when the Toronto Star had a TV Guide with their Saturday paper they had a section where people could write in and ask for a recipe from their favourite restaurant. Each week there would be a chef's recipe along with a short blurb about what inspired the reader to ask for it. So since it is the start of strawberry season I asked Enver's Chef Craig to share a recipe using the delectable strawberry as the star of the dish. My inspiration to ask for it? The fact that my husband Wayne adored the strawberry dessert. Anyone who can make my fruitless spouse (don't tell him I said that LOL) love strawberries is an Ace in my book.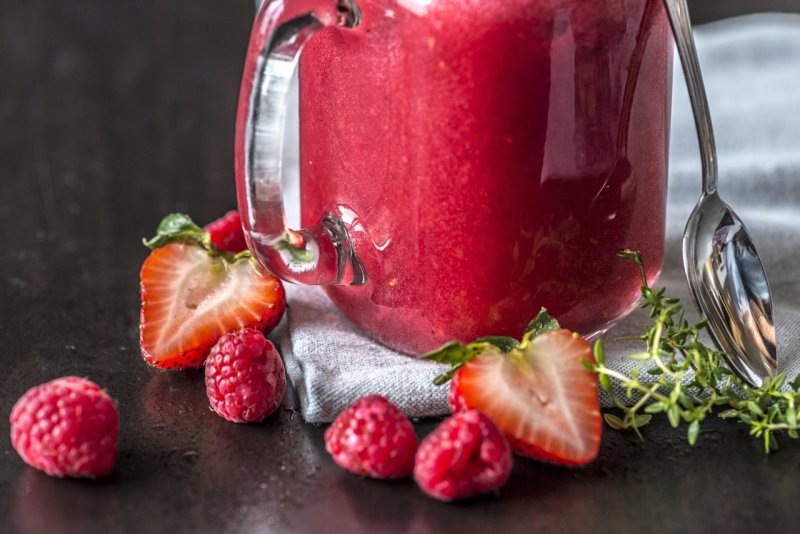 Chef Craig sent us his Strawberry Vinaigrette. There are many dessert recipes so a savoury one seemed just the ticket to utilize this berry another delicious way. Thank you to Enver's Terri Manolis and Chef Craig Moore for sharing this with Puslinch!
Strawberry Vinaigrette
1 pint strawberries hulled
¼ cup apple cider vinegar
2 tsp honey
1 cup vegetable oil
6 leaves basil chiffonade
Puree basil & strawberries in food processor; add honey, vinegar, salt & pepper.
Then whisk in vegetable oil. (works well with spinach, goat cheese, red onion and fresh Ontario strawberries)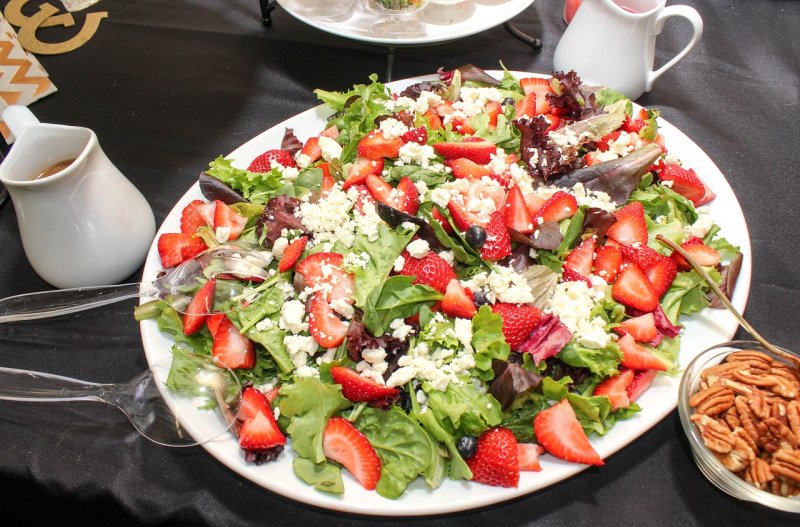 If you would like to ask for us to post a local restaurant's recipe you just have to have, we will do our best to coax it from the chef. Please email [email protected]
To find out more about the new Enver's casual dining, catering and take-out, go to their website at www.enversofmorriston.ca or email [email protected] or call 519-821-2852. I've heard from a reliable source that they may have anther casual summer dinner event coming up soon! We will post about that as soon as we have the deets.