Arabian Nights At Aberfoyle Public School
Arabian Nights!
The energy was high at Aberfoyle Public school during the week of April 29th to May 3rd as there was a play being presented. Comments from a genie, singing from Aladdin and Jazyme, loud shouts of "arrest him" from guardsman, and snickers from Jafar could often be heard at practises being held after school, lunch recesses and at morning breaks over the last four months. Even though the real grunt work was started way back in October with auditions for junior and intermediate parts and the putting together of a primary choir. This huge undertaking was done by Mrs. Grey (music teacher) and Ms. Todd (retired teacher).
The familiarity of Aladdin was not lost on the audience especially when favourite songs were being sung as you could hear some extra singing from some young members.
Congratulations to all the children who challenged themselves by trying out for a part.
A huge thank you also goes to all the Aberfoyle staff who went above and beyond by helping behind the scenes to help make this event a success.
By Margaret Hauwert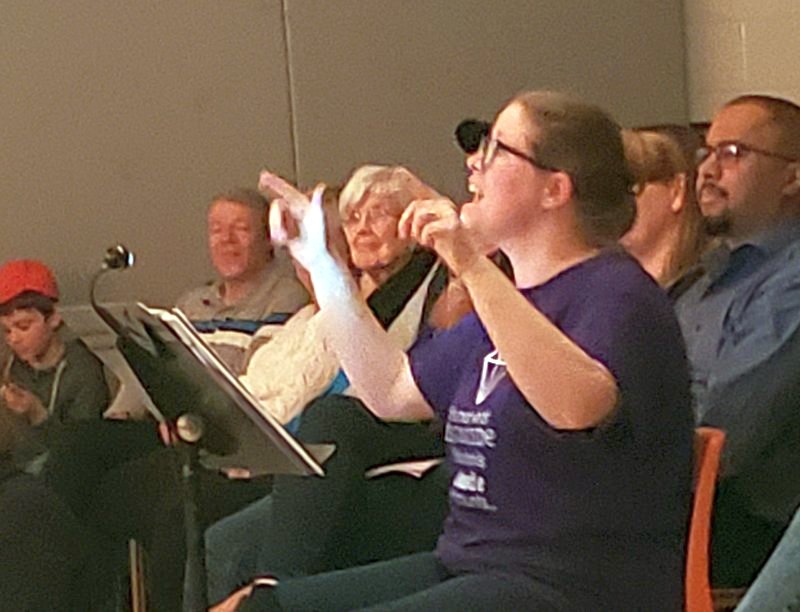 Thank you Mrs. Grey for all your direction with the play!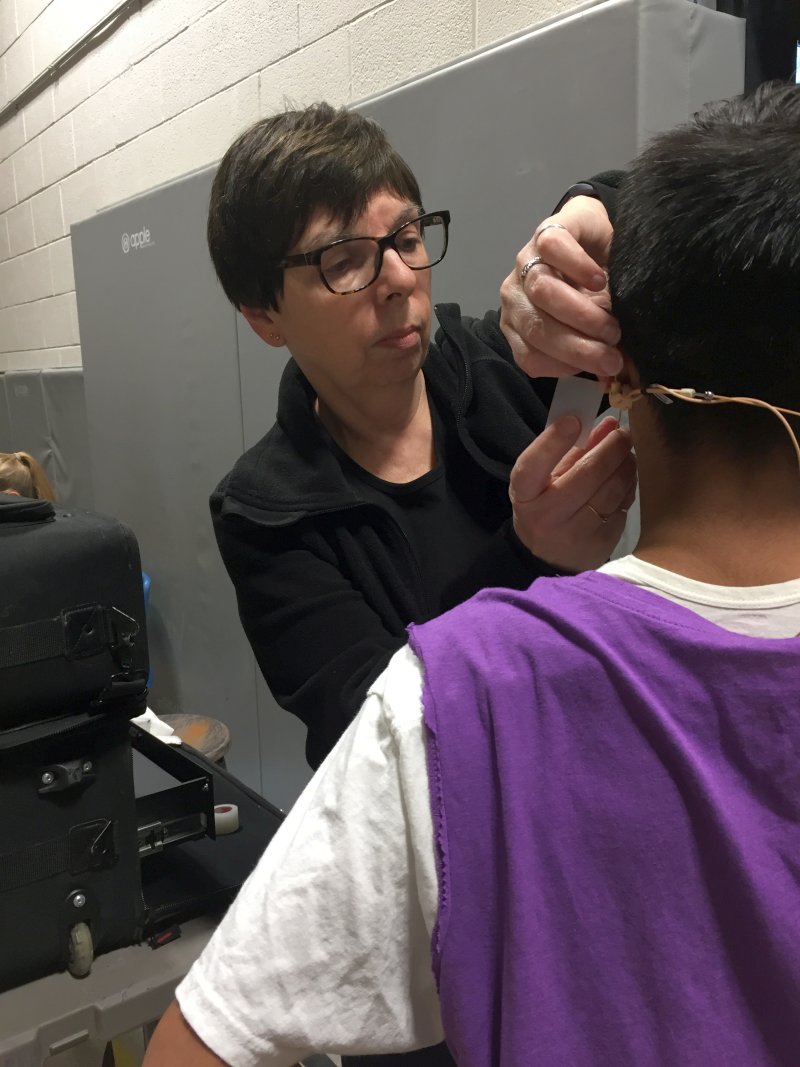 The sound system would not have been the same without Ms. Todd's help. She was taping on the mic for one of the Aladdins.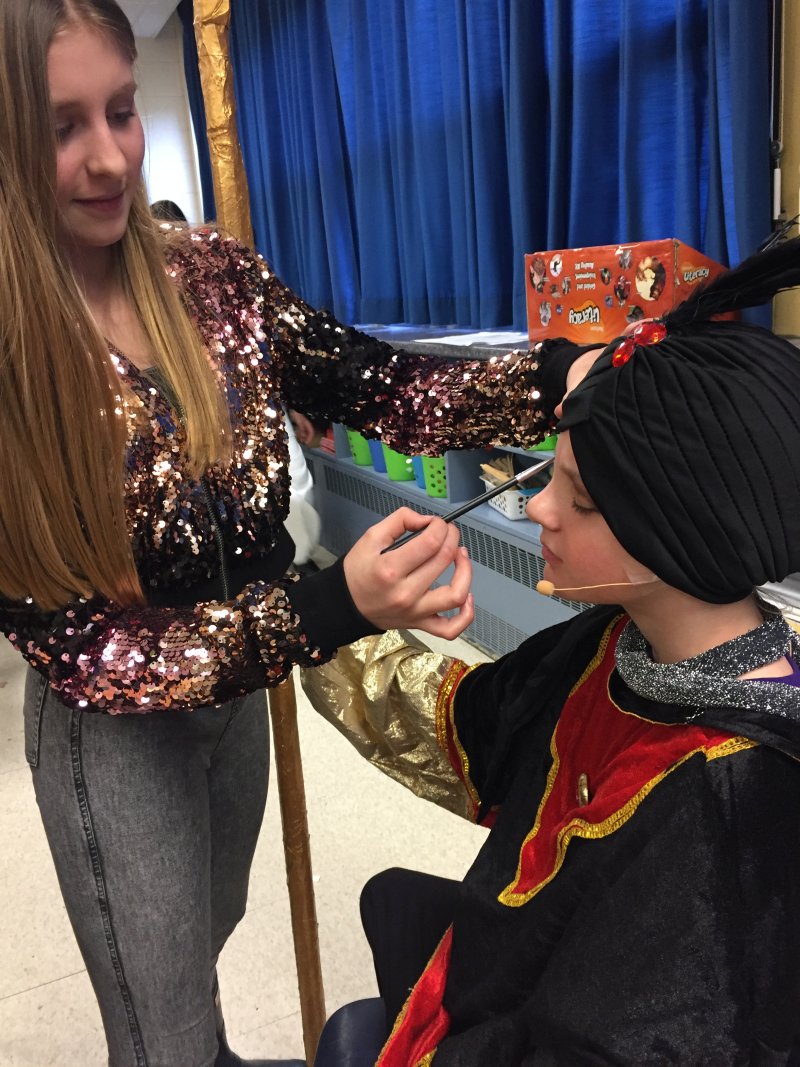 Jafar and helper getting make up done.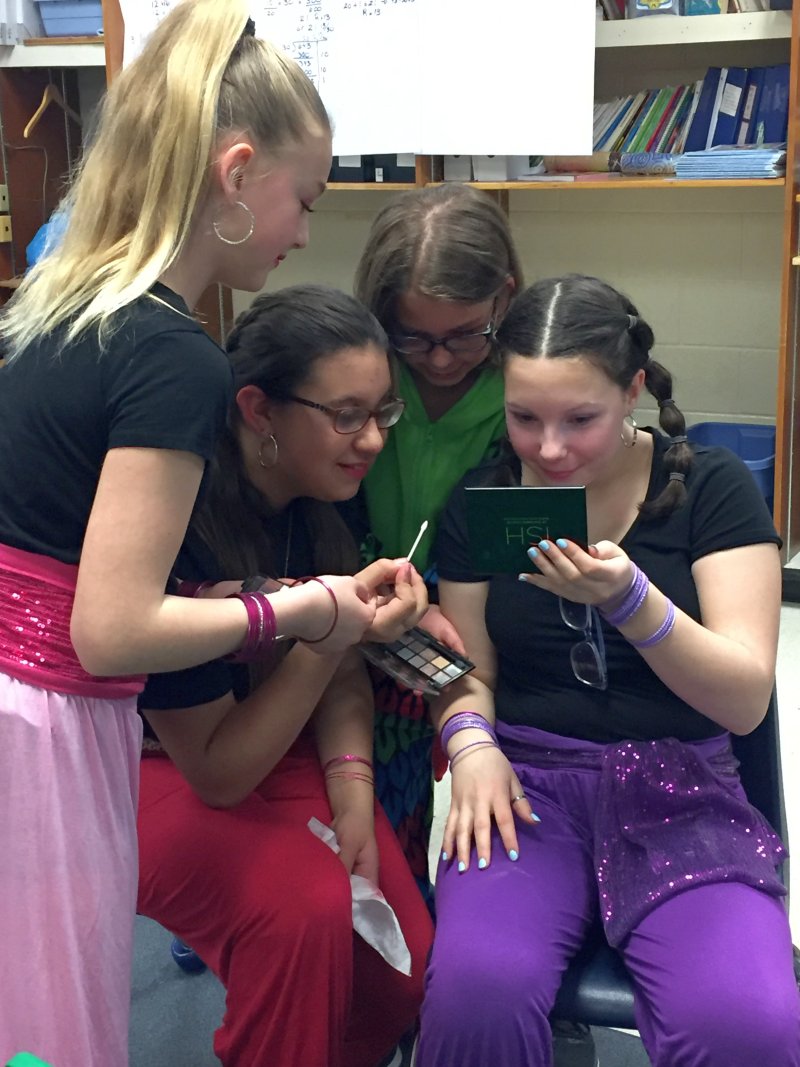 Sydney, Kendra, Abbey and Madison checking their make up before the performance.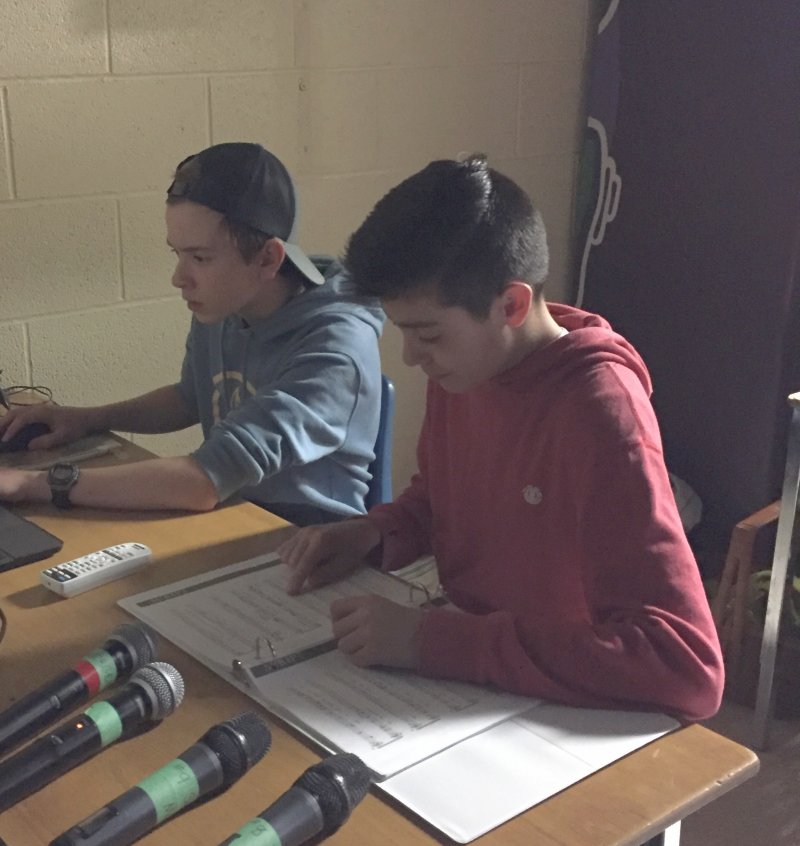 Thank you Zain and Shane for helping keep everyone on task.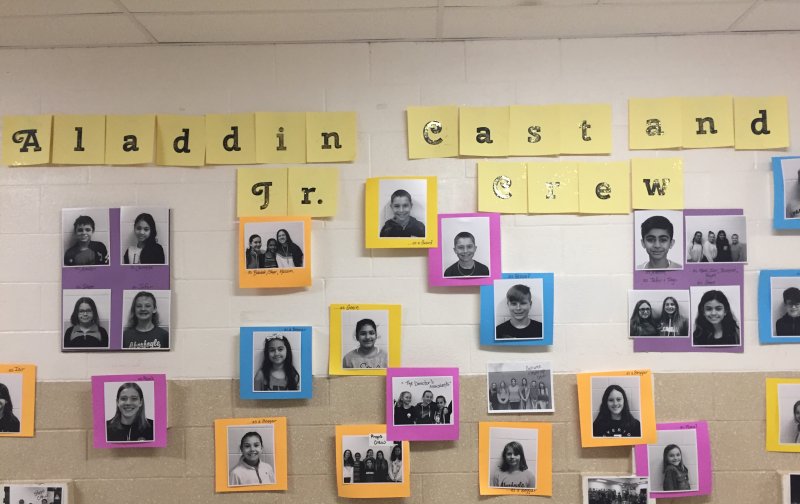 It was great to see so MANY children on the wall taking part in the plays.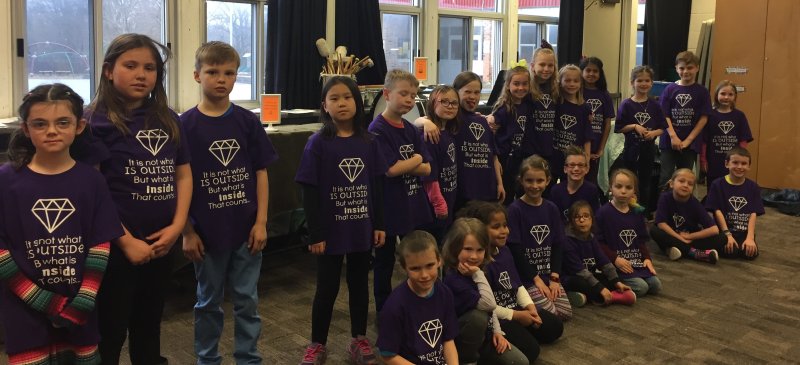 Awesome primary choir!