Finally travelling has begun!
It is hard to believe we have been in Bangkok for almost two weeks. It has been a flurry of activity trying to learn how to use the transit system again, thinking about what places we want to visit, where and what do we want to eat and reconnecting with our Edmonton and Australian friends.
I was quite nervous about landing and being the first ones to get to our BNB condo but we did it! Even though we were exhausted after a twenty-seven hour journey. This time the flight path was uneventful and we got to our location of Bangkok an hour earlier than planned. Much to my surprise many things have stayed the same and just like in Canada, the prices for everything have gone up. Although I can still have a full meal including a drink for less than ten dollars. The shopping has been really good so far and the weather stellar. Our view from the twenty-second floor of our condo is interesting although noisy at times. The sunsets have been easy on the eyes as we are on the west side of the building. Before leaving Ontario, the two comments that I often heard were "Will you not find it boring to be in a country for two months? How will you fill your time?" I am hoping to enlighten all who choose to follow over the next two months on the many things you can do in Thailand. The one myth that I would like to clear up is there are no monkeys or packs of dogs running in any of the streets.
Just like at home I have set some weekly goals/challenges to work on while on vacation such as:
always taking the stairs even though the escalators are plentiful
to try more local foods other than pad Thai when eating out
confidently saying hello and thank you in Thai
be more confident when converting money from baht (thai money) to Canadian and not relying on others to do so for me
search out a pickleball spot
Things I have learned this week:
Thailand had their 10 millionth tourist arrive this week to much fanfare (the Ministry of Tourism was even there to greet him)
One Canadian dollar equals 25.30 baht
It is cheaper to use our Home Trust visa to get the rate of the minute instead of cash
a tourist SIM card is $23 Can for 30 gigs, non stop internet, and unlimited social media platform access for 30 days
I am hoping to drop a weekly update of our travels, until then….
Margaret Hauwert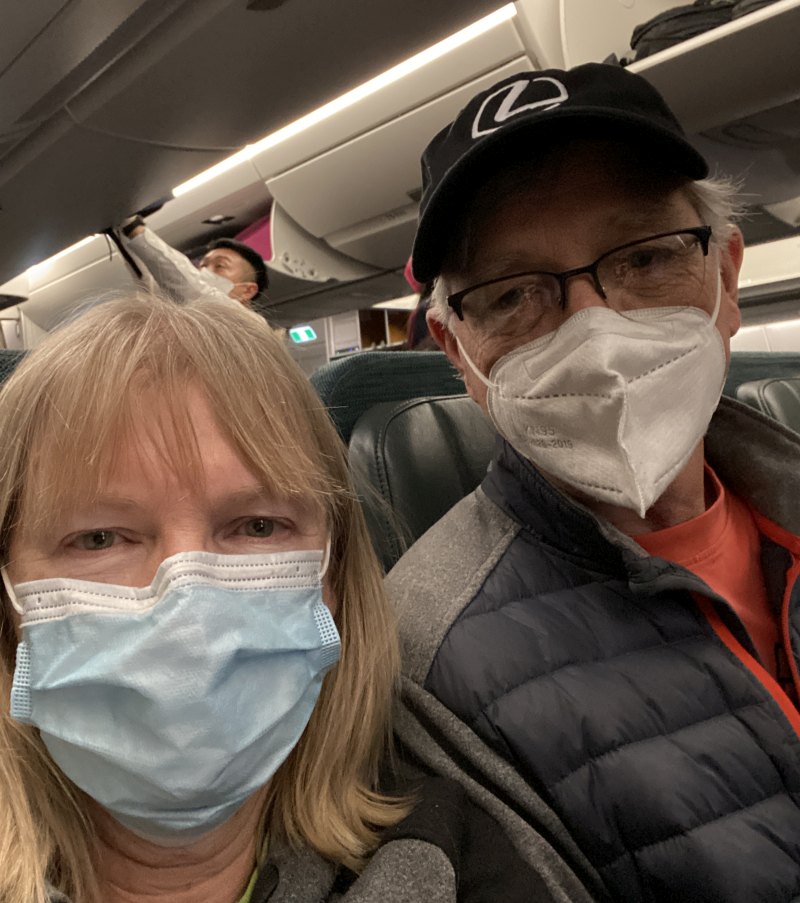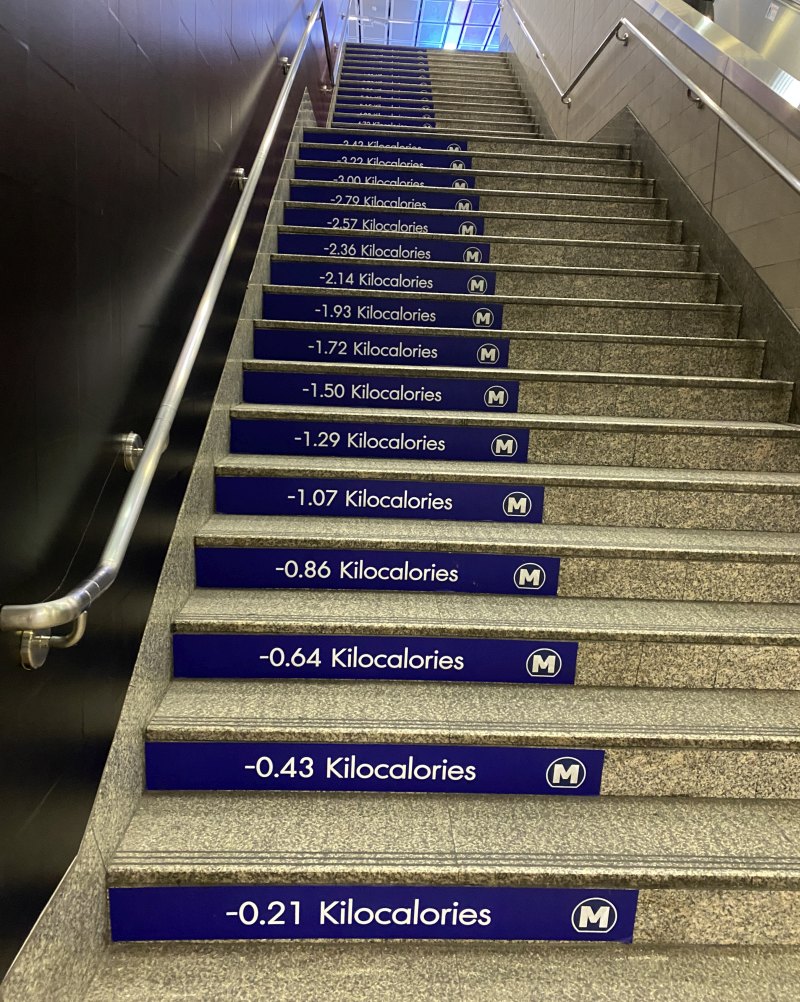 Usually there are four sets of these. I found it interesting that they have calorie counters on them.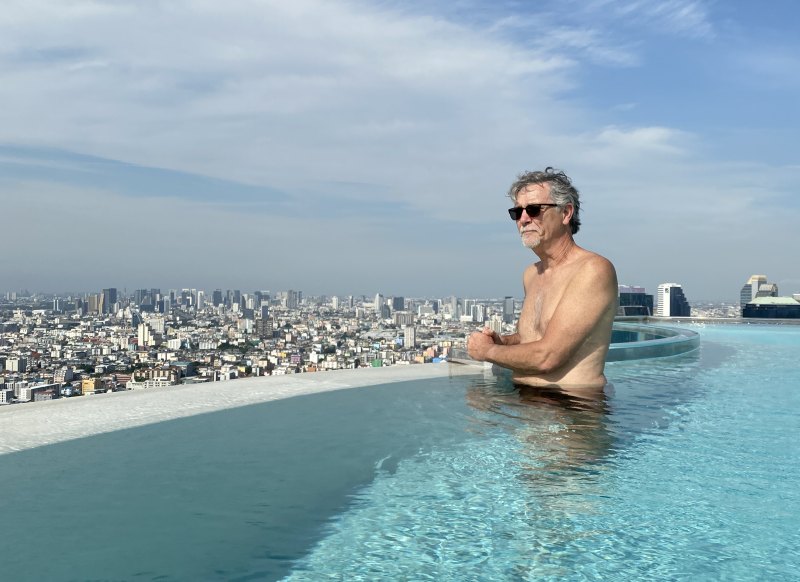 We often take a day off from exploring to enjoy the views from the infinity pool located at the BNB next to our building. Our friends from Edmonton are renting here and it is forty five floors up.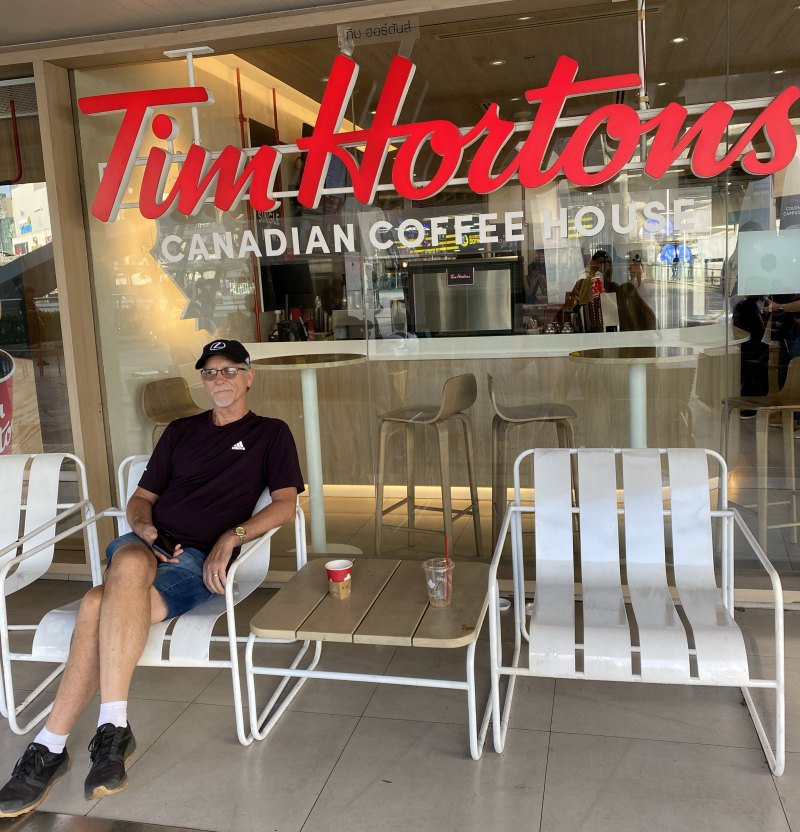 I think this might be the only location for Tim's coffee in the Bangkok area. The drinks are 85B so approx. $3.33 which is pretty expensive for one here. Usually we buy one for 40B and it is delicious.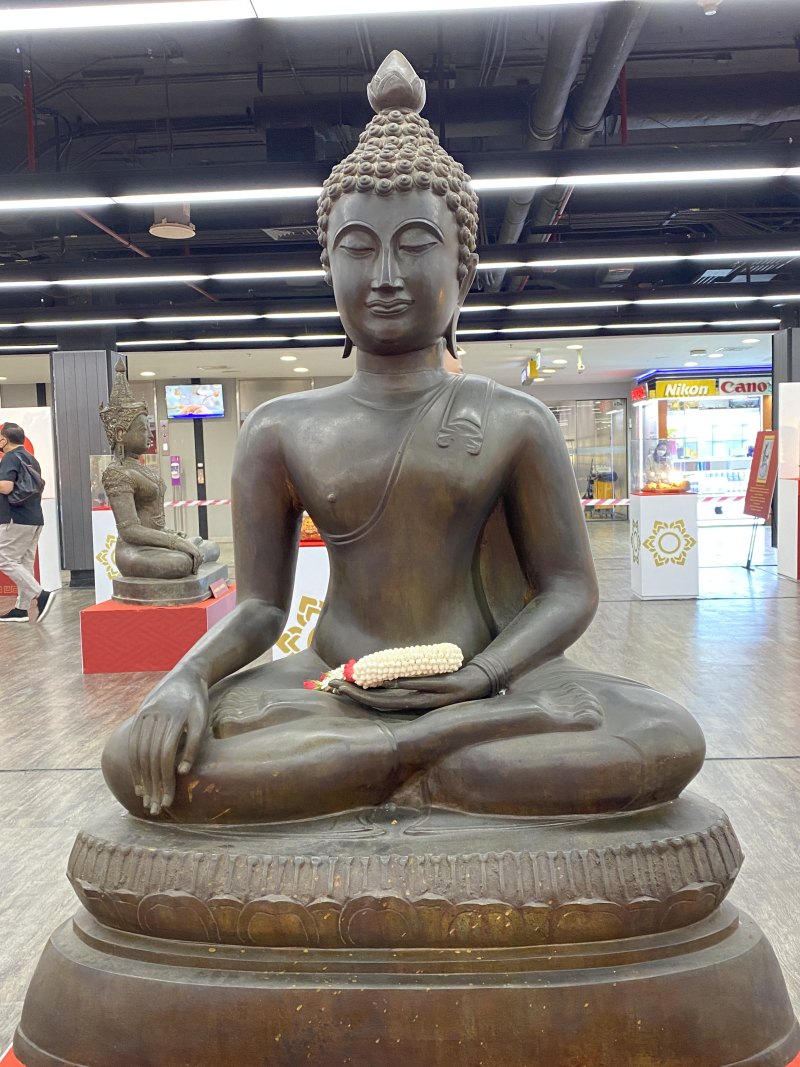 This was on display at the local mall along with a few other artifacts. I knew it was special as there was a lot of security located near it. It was a book signing event.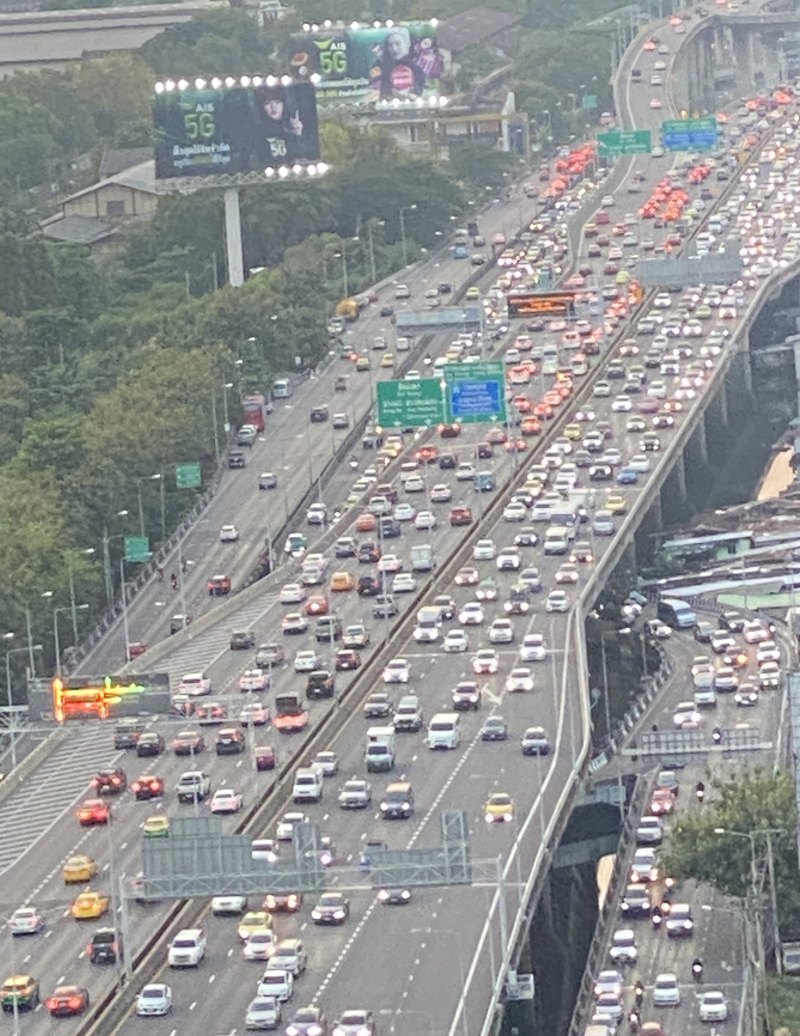 As you can see by this picture, that just like in Canada they have many paved roads for travelling to and fro to work. You can understand that there would be no monkeys located in this area.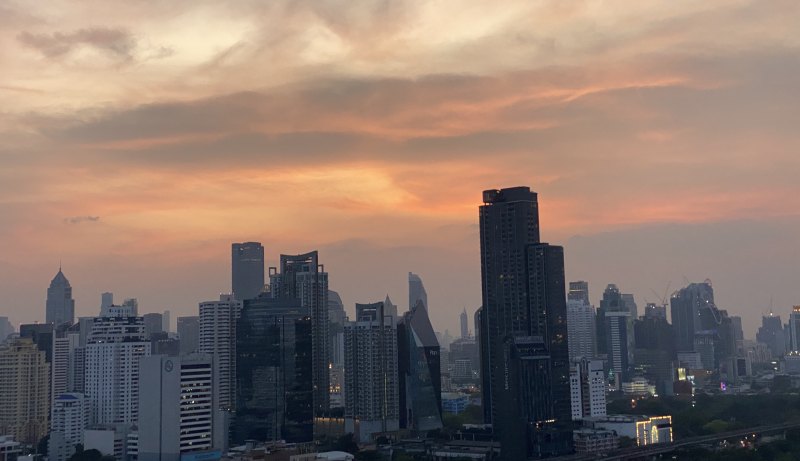 Sunsets galore as the days have been warm (33C) with clear skies.