Puslinch Conference Celebrates 35th Anniversary Of Sunrise Therapeutic Riding & Learning Centre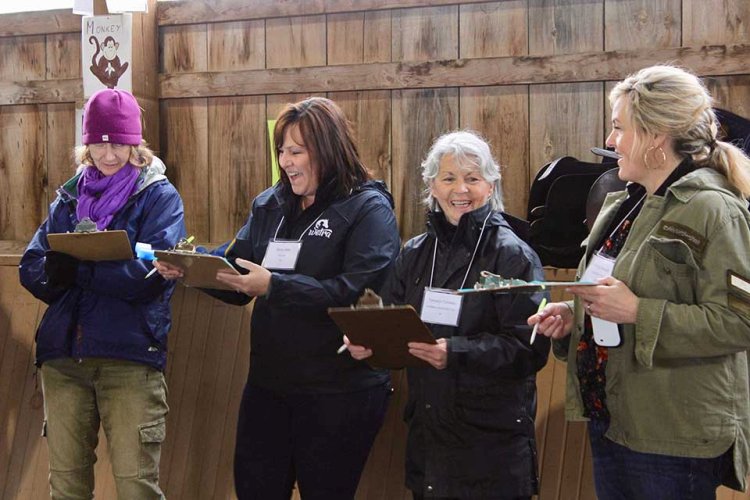 Delegates evaluate a horse's conformation and movement as part of a workshop at the Sunrise Therapeutic Riding & Learning Centre two day conference.
This past weekend, Sunrise Therapeutic Riding & Learning Centre hosted a two day therapeutic riding conference in Puslinch in honour of the organization's 35th Anniversary. 74 delegates representing 29 therapeutic riding centres across six provinces assembled at Crieff Hills Conference Centre and the Sunrise Farm.
Participants had the unique opportunity to learn from many industry leaders and experts in their fields. Clinics and workshops covered a wide range of topics including horse conformation, movement and assessment, saddle fitting, care of the older horse, volunteer management, leadership & personality types and effective communication with clients (including augmentative and alternative communication devices).
As keynote speaker, Molly Burke, a professional motivational speaker and former Sunrise rider, presented a deeply moving address on helping others and finding hope. Molly will also be speaking at Sunrise's upcoming "Celebrate Sunrise!" fundraising event on Sunday, June 4.
Perhaps most importantly, delegates had the rare opportunity to connect with and learn from each other, sharing their personal experiences, challenges and ideas. Participants left with greater knowledge and fresh perspectives which will assist them in the months ahead as they work towards empowering those with special needs in their home communities.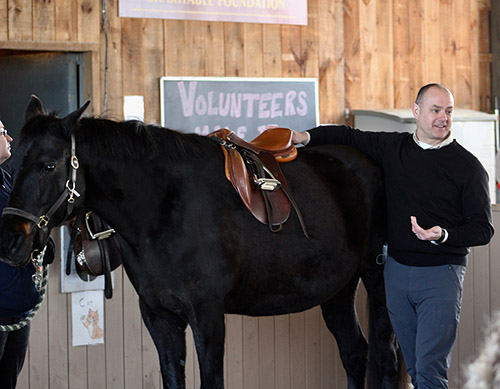 Christian Lowe of Paramount Saddlery, leading a workshop on saddle fitting.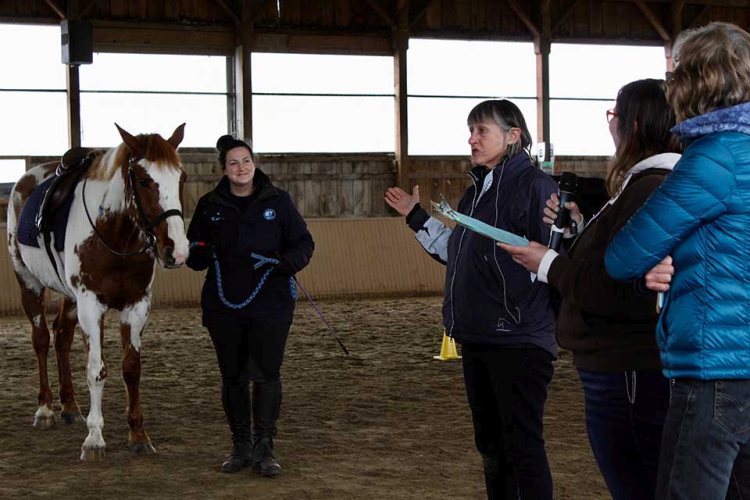 Paediatric physiotherapist and Hippotherapy expert Pippa Hodge of B.C. (centre) discusses conformation and movement while conference delegates, Sunrise staff member Katlyn Wildfang (left), and Picasso (the horse) look on.